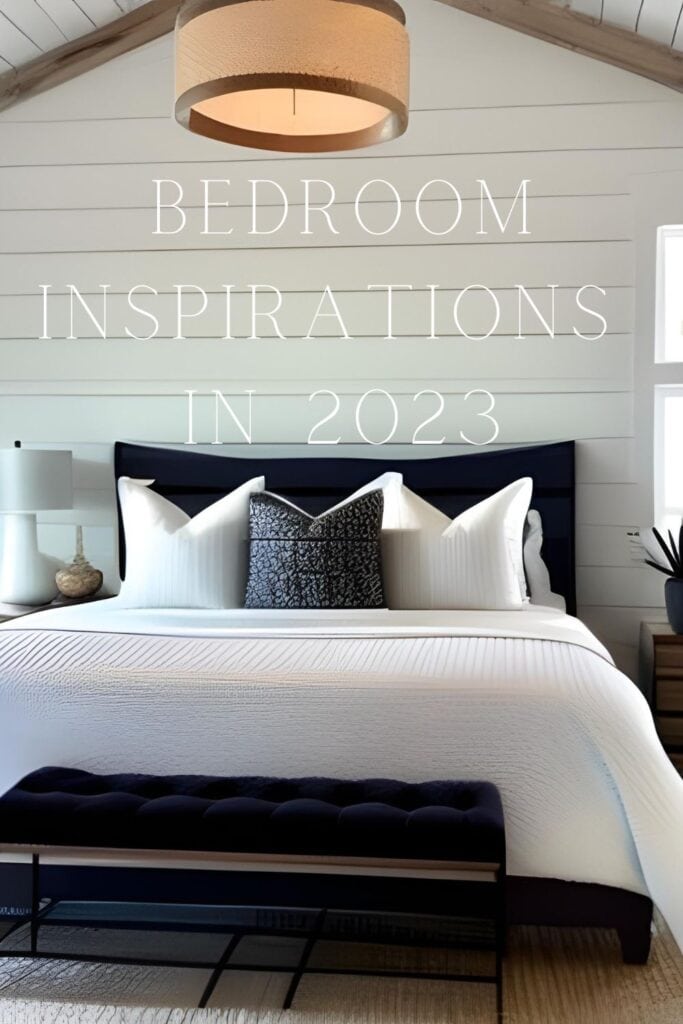 Bedroom inspirations will keep your bedrooms fresh and updated. Bedrooms are hardworking spaces. Refreshing you in the morning, so you are full of energy to get on with the day's long list of 'to-do's, to helping you wind down at night for a relaxing night's sleep. They can store and organize your clothes, sometimes with a bathroom attached for morning and evening ablution routines, and sometimes they have seating or writing alcoves.
Bedrooms aren't always on show like your living room or kitchen. But bedrooms are just as important. They are expected to keep you organized in the morning and give you a warm hug at night. Two support functions that book-end every day.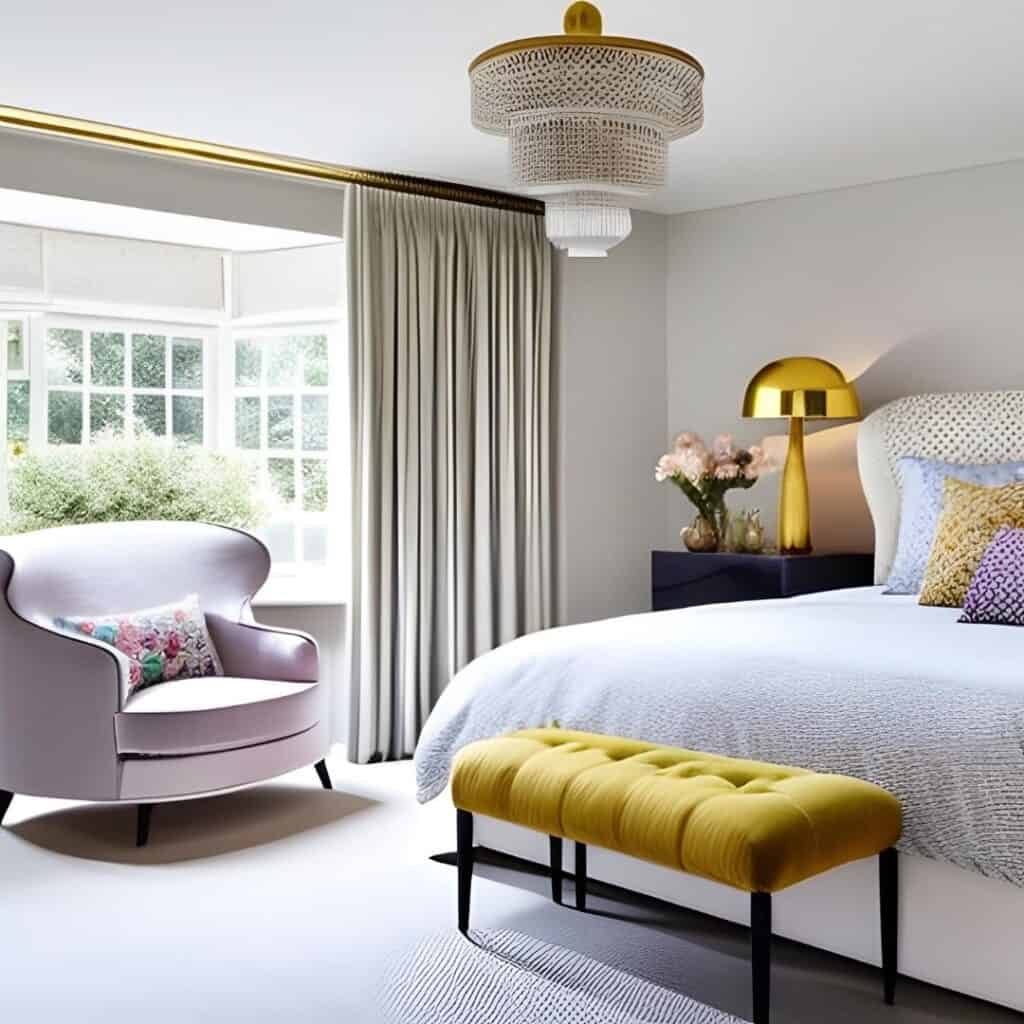 And that's why its important to pay attention to the design and layout of your bedroom; its an investment in being organized, your sleeping health and creating an environment that supports you in getting 'stuff' done.
Before we get into it, join our email list! We are creating new products and would love you to come along for the journey!
Trending Best Bedroom Ideas 2023
Everyone can find bedroom inspirations that fits their personal style and taste without using an interior designer. To create a soothing retreat that oozes comfort and tranquility warm beige, taupe, and gray may be your go-to colors! Bright pops of color are still very much in fashion, so don't be afraid to bring in some vibrant throw pillows or an eye-catching rug.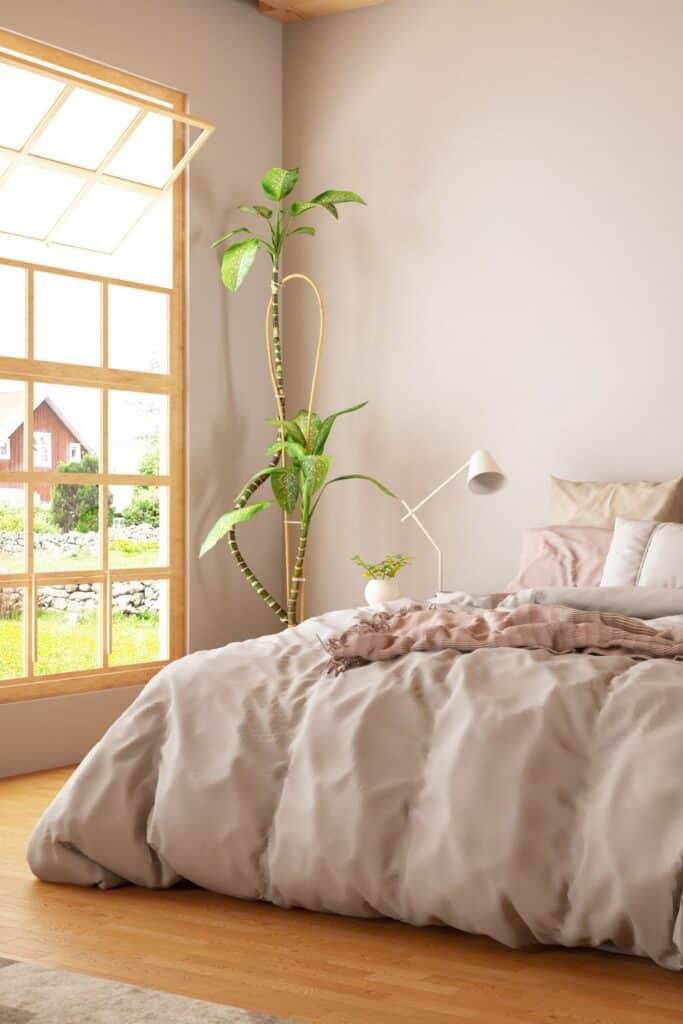 When it comes to furniture, minimalism is key this year, so aim for sleek designs and clean lines to keep your space looking fresh and uncluttered. Whether your dream bedroom is luxurious and regal or boasts the laid-back vibe of a coastal retreat, the key is to create a space that feels welcoming and personal to you. So take your inspiration from the latest trends – or carve out your own style – and transform your sleeping space into the ultimate retreat! Bedroom ideas to help you in 2023.
Best Design Starts With Your Room Layout
There is no one "best" layout for a bedroom as it depends on the bedroom room size and shape, along with your personal design preferences, and making the most of the bedroom design elements already part of the room.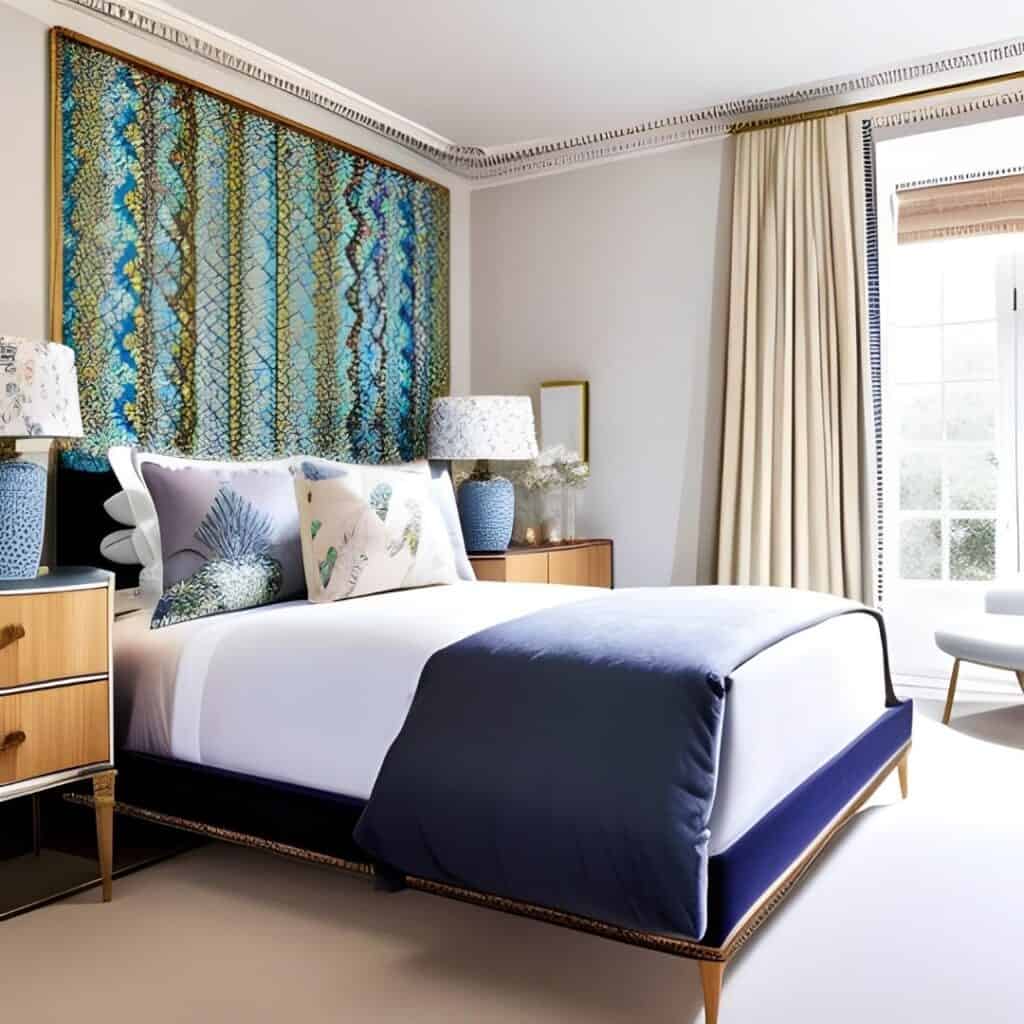 Map Out Your Dimensions
Start by measuring the dimensions of the room; and map them out on paper. This will help you visualize the space and determine the best furniture placement. Consider any architectural details, such as windows, doors, and closets, that may affect the layout. Keep in mind room flow and functionality for easy access.
Window placement can also affect the best layout for your bedroom. If you have a great view, you may want to position your bed to face the window, while also allowing natural light to enter the room. However, if there are privacy concerns, if you are an early riser or too much direct sunlight, you may need to arrange the furniture differently.
Always leave enough space around the bed for easy access, getting in and out of the room and access to furniture such as dressers, nightstands, benches or chairs.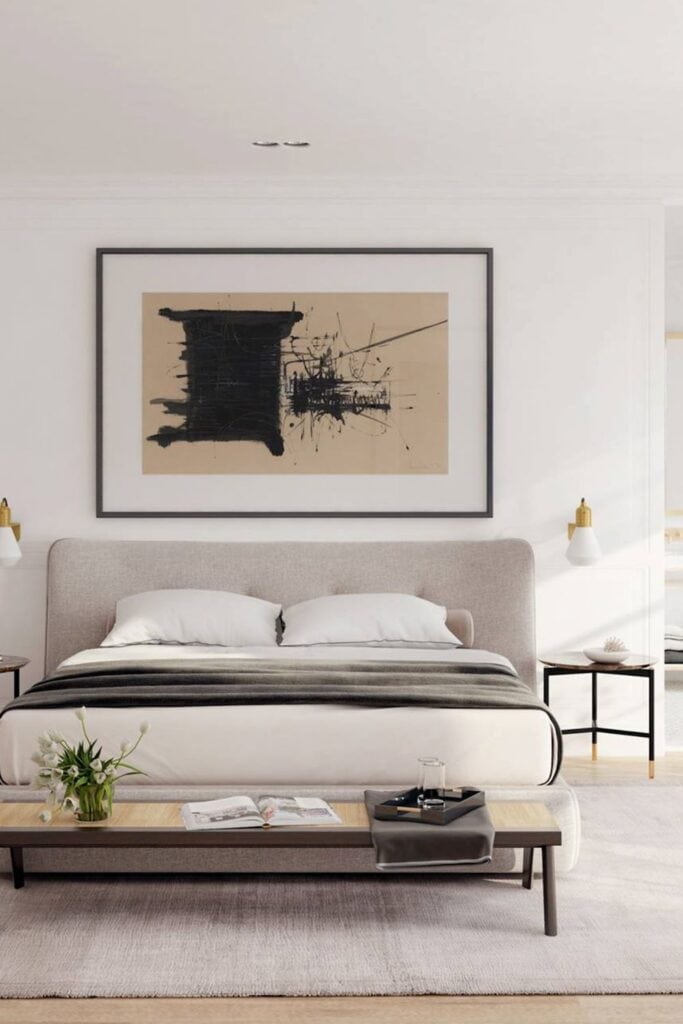 Once mapped out, you can move furniture into their positions, and see if your bedroom layout works out in real life too. Ultimately, the best layout for your bedroom is the one that works best for you.
Consider your personal style when choosing furniture and decor. If you prefer a minimalist design, consider a simple layout with only essential furniture. If you like a more eclectic look, mix and match furniture and add in unique decorative colors that reflect your personality. By measuring your space, considering flow and functionality, natural lighting, and your unique personal style, you can create a tailored space that feels like home and works for you.
If you need more inspiration look at boards on Pinterest or profiles on Instagram or online magazines to nurture your ideas.
Find Your Bedroom's Central Point and Focus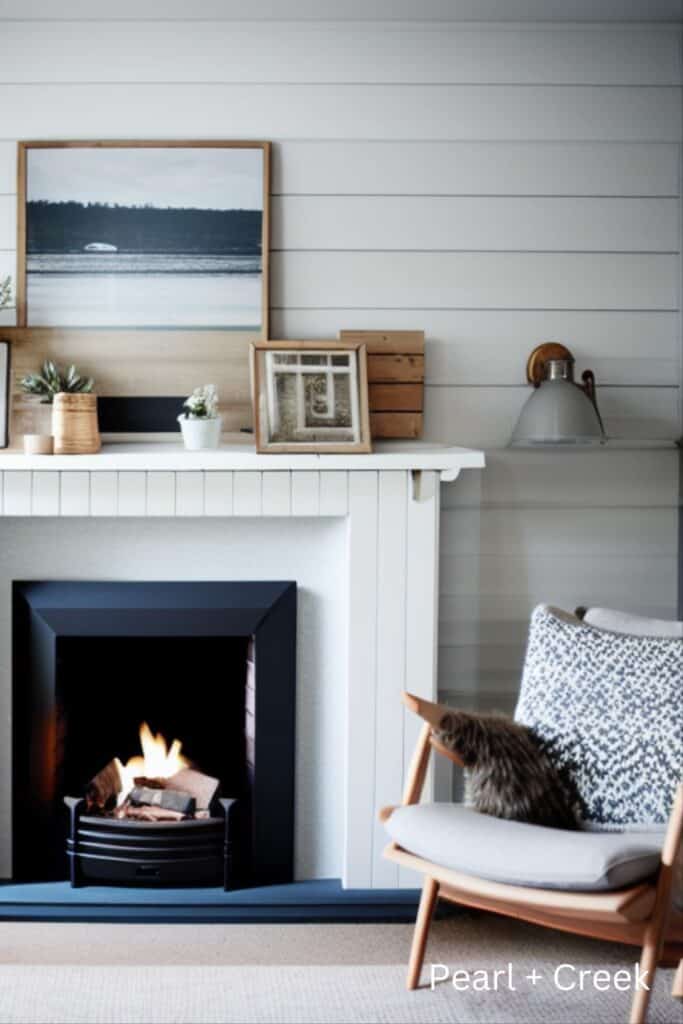 Next, what are the unique features about your room and how will you make the most of them?
Begin by finding the room's central midpoint by creating four equal spaces. Each one works separately and yet, they must also work together to work as one cohesive space with furniture, wall decor and other materials balanced visually.
Next, find the room's main focal point. This could be an architectural feature, such as a fireplace, window, wall texture; but it's the main feature that you notice when you first walk in.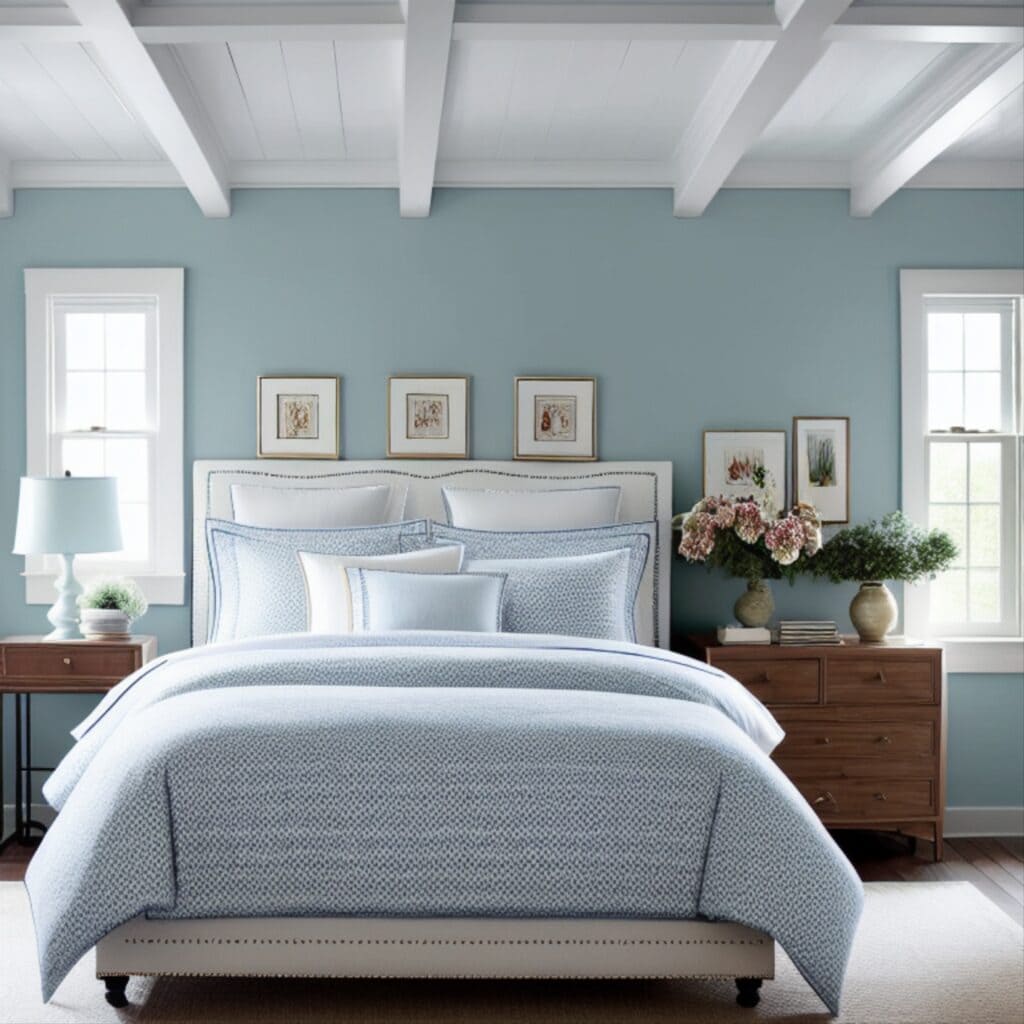 Many modern bedrooms lack interesting features; often built square like a box. If this is the case, decorate by adding something to the room; like an accent wall, crown molding, a large head board or interesting window treatements.
Stick to one main bedroom idea feature, since you'll build out your design from here. Once everything is in place like rugs, bedroom furniture, wall decor or features, your room should feel balanced and that everything is evenly distributed.
Color Bedroom Inspirations
To create a beautiful bedroom, paint the walls. Adding paint to walls and ceiling is the fastest and cheapest way to invent any main bedroom or guest bedroom. Choosing the best color is inspiration for the entire design. It can affect your mood, energy levels, and even sleep qulaity. So choose a color that fits your mood and your design style. Blue walls are classic but each blue is different; calming blue promotes relaxation, royal blue is elegant and perfect for a sophisticated bedroom.
Even plain white walls paired with white shiplap walls and white and blue decor can create an elegant bedroom if filled with stylish bedroom ideas.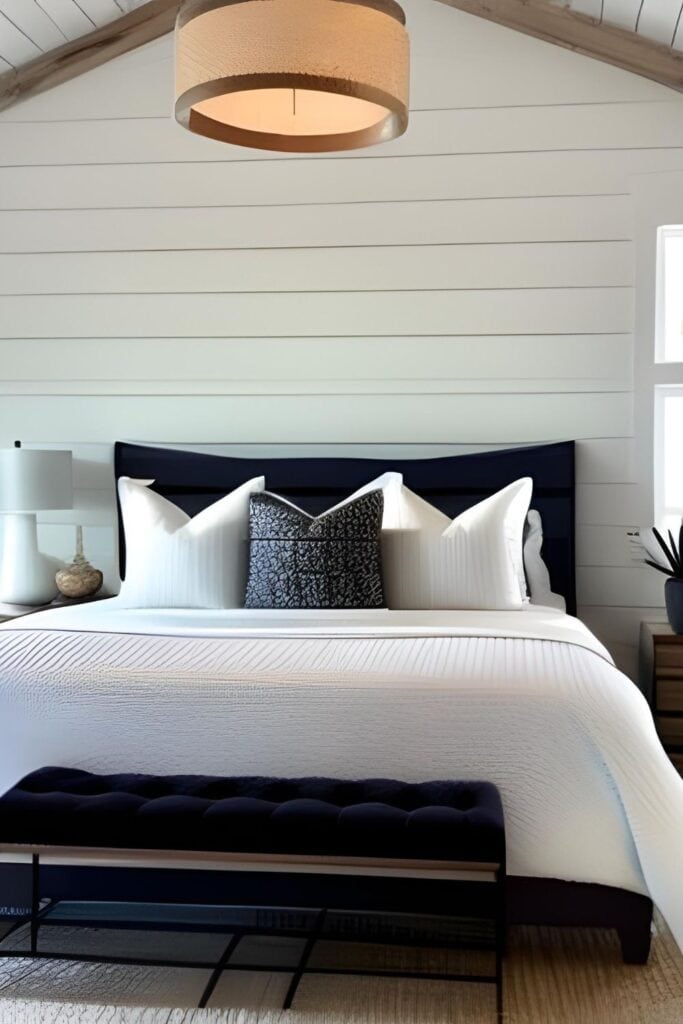 If you're looking for inspiration and creativity, a warm shade of yellow or orange might do the trick. Green symbolizes nature, bringing calmness and serenity into your personal space, while purple can provide luxury and an element of sophistication. If you're someone who craves a touch of romance, you can't go wrong with soft pinks, roses, or even red.
Deep, Moody Bedroom Inspirations Shades
While lighter colors are often the 'go-to' choice, don't be afraid to go for deeper, richer hues. Deep shades are on-trend and timeless and create a more luxurious, elevated look in a master bedroom or guest room. Whether it's deep navy blue or forest green, these colors bring a sense of intimacy that is perfect for a space meant for rest and relaxation. Deep colors can be paired with lighter colors for a more balanced look, or mixed and matched with other jewel tones for a bold and luxurious effect.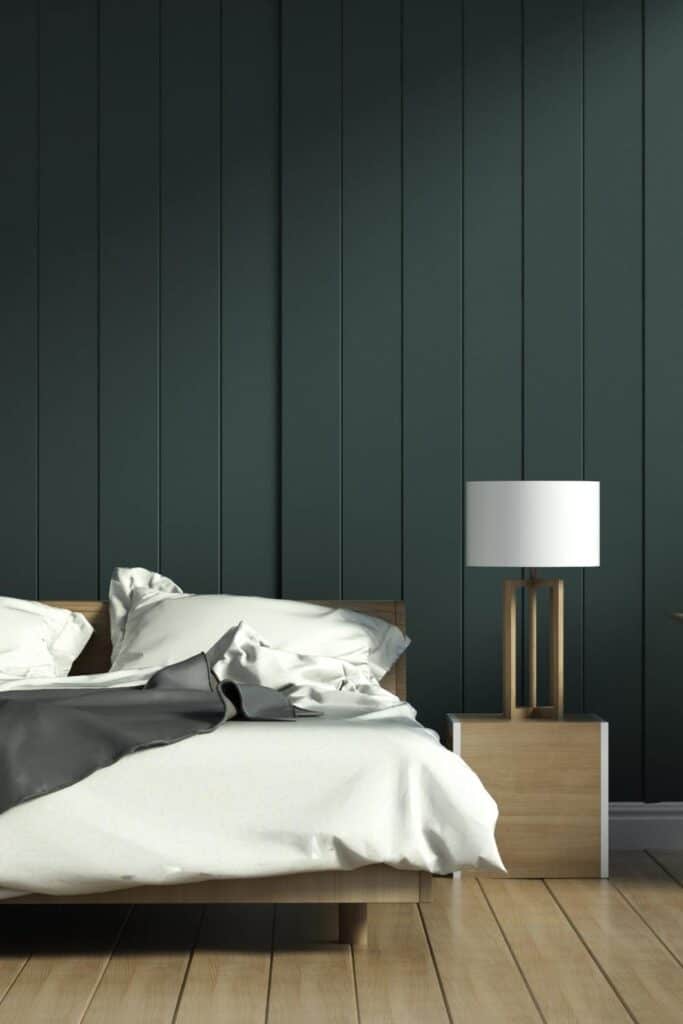 Moody colors have a rich, sophisticated characteristic that exudes elegance with its deep gray tones. It can create a sense of calmness and relaxation and pairs perfectly with various colors, such as shades of blue, blush, or burgundy. Try adding some small metallic pieces, fluffy pillows or soft blankets to your decorating ideas.
Calming Color Palette for Bedroom Walls
A calming color palette can be the perfect solution to creating your very own oasis of tranquility. Whether you prefer soothing shades of blue and green or warmer tones of beige and gray, selecting the right colors for your walls can make all the difference in how you feel when you enter your bedroom and creates a space that helps you unwind and recharge after a long day.
Bedrooms with Blush Tones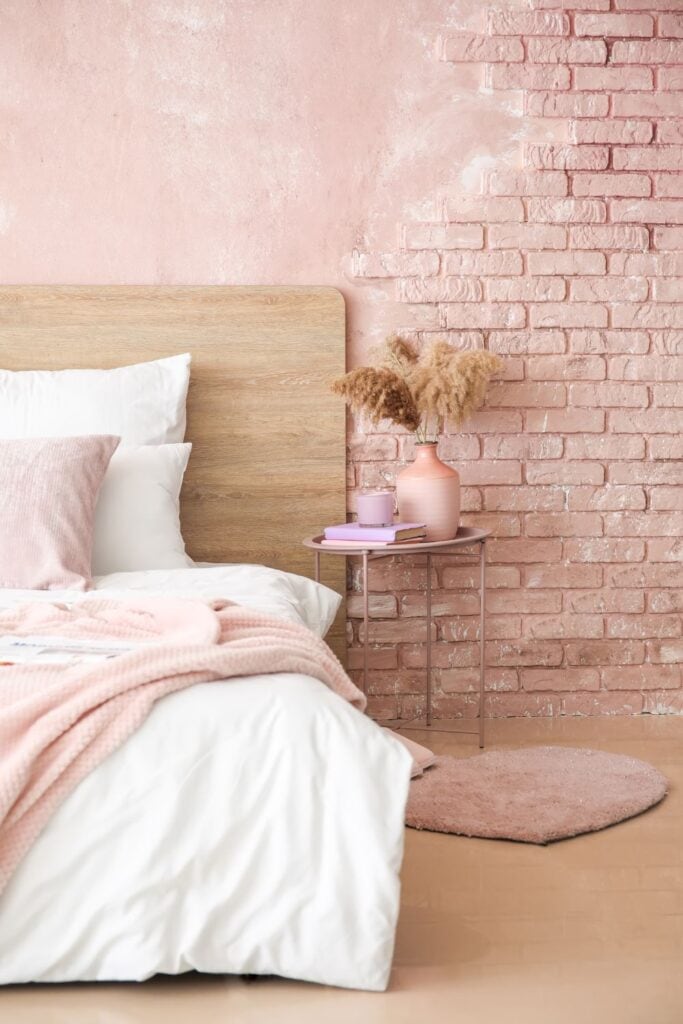 This delicate color tone is not only trendy and classic, but it also brings a pleasant and calming atmosphere to any room. To achieve this look, mix and match different shades of pink and peachy blush, and experiment with different textures and patterns. Add a plush area rug, luxurious bed linen, and some delicate curtains to create the ultimate cozy and inviting space.
Crisp White Bedrooms
Classic white color schemes are full of timeless and sophisticated bedroom inspirations that evoke a sense of calmness and tranquility. By choosing classic crisp white walls for your bedroom or even white bedding, you'll create a refreshing and rejuvenating space that's perfect for relaxation and sleep.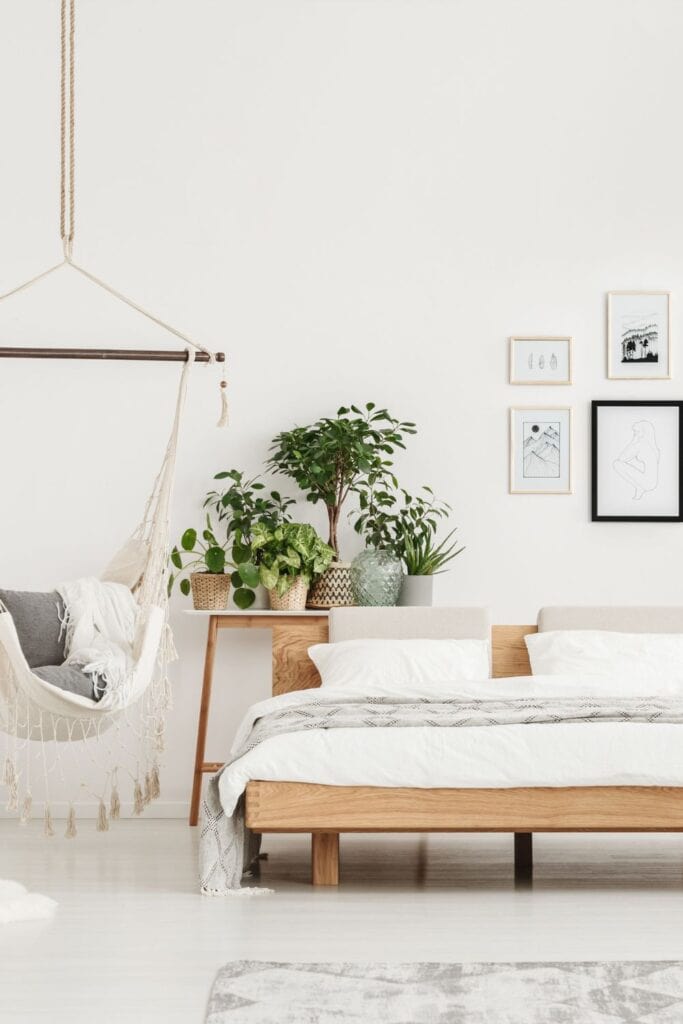 White is incredibly versatile and looks great with any kind of décor or style. Whether you're into minimalist or maximalist design, classic white is serene. Its a color that will never goes out of style and a perfect choice if you are nervous about color.
Using Textured Neutrals for Elegant Bedrooms
Textured neutrals are becoming a popular trend in interior design. Not only do they add depth and dimension to a room, but they also create a cozy and inviting atmosphere. Use a variety of textures such as linen, wool, and leather to give your bedroom a unique and elevated look. Don't be afraid to mix and match different shades of neutrals such as beige, gray, and taupe to add even more interest to your space.
The best part about textured neutrals is that they work well with any decorating style, whether it be modern or traditional. With the right combination of textures and shades, your bedroom will become a beautiful sanctuary.
Using Metallic Accents
Another bedroom idea is adding metallic accents for an instant elevate the look and feel of your bedroom.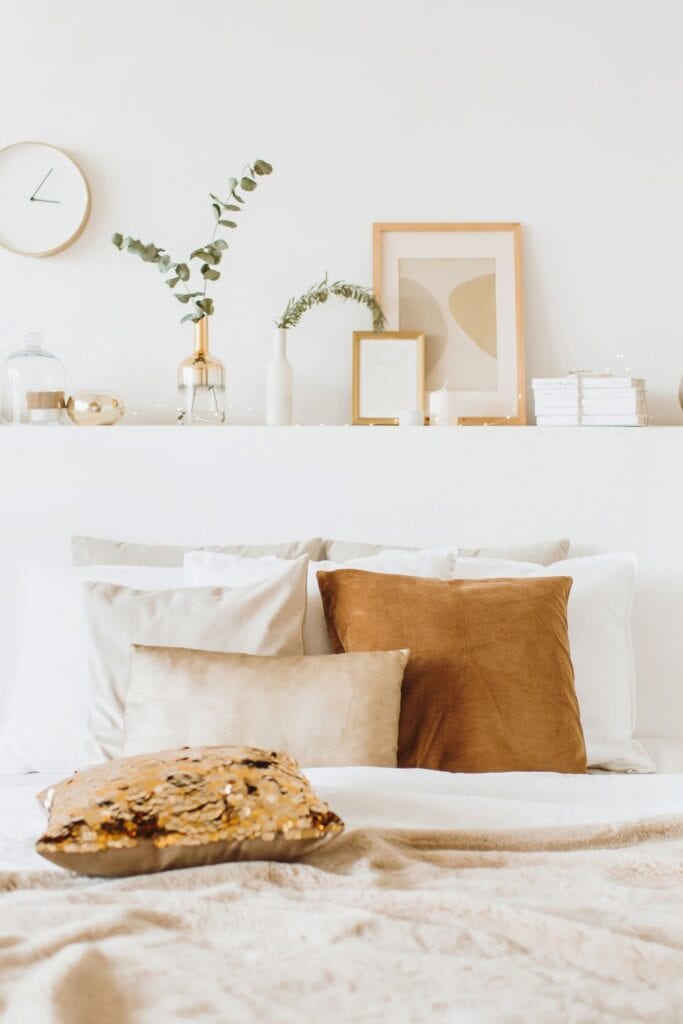 Whether it's a shimmering nickel table lamp or a luxurious gold throw pillow, incorporating metallic elements adds a touch of glamour and sophistication. Look at mixed metals and experiment with different textures like brushed brass and polished copper or statement metallic wallpapers and gilt framed mirrors as design inspiration.
Natural Wood Bedroom Inspirations
There's something about the texture and grain of real wood that can create a cozy and comforting atmosphere that is hard to replicate with synthetic materials. From a sleek wooden bed frame to a rustic four-poster bed, a rattan bed or exposed shiplap, the possibilities for incorporating natural wood into your bedroom design are endless. Wood is also known for its calming and soothing effects, making it an ideal material for your bedroom design.
How to Mix Patterns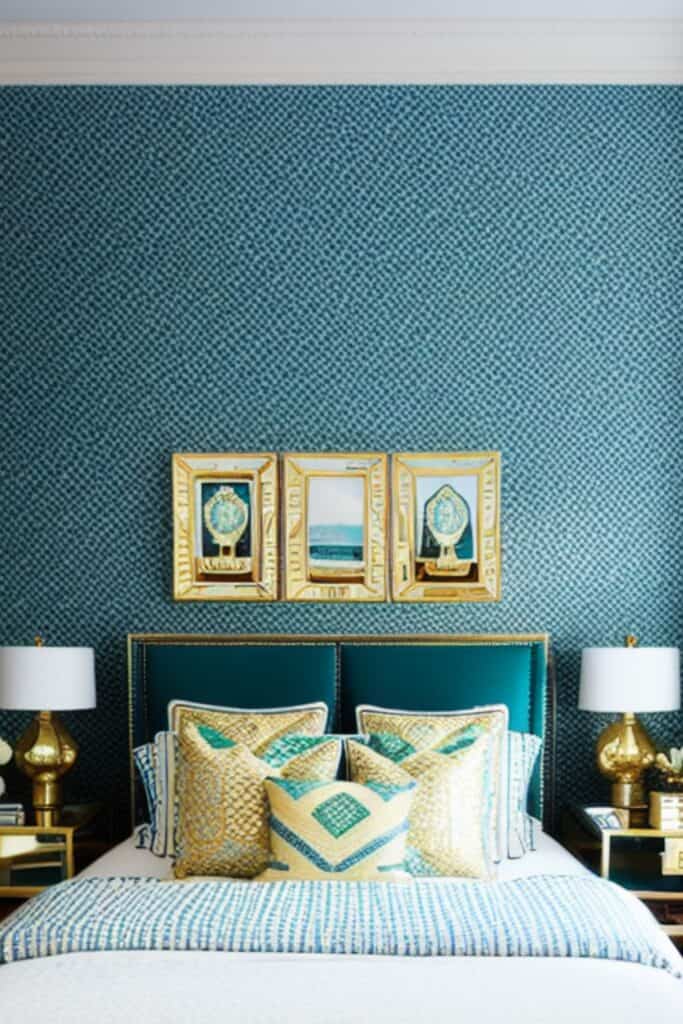 When you don't have a big budget, bedroom inspirations like mixing patterns can be an incredible way to add personality and texture to your bedroom decorating ideas. The key is to embrace your personal style and not be afraid to experiment. Start by selecting a color scheme and then choose design ideas that complement each other with variations of that color. For example, pairing florals with stripes or boho design with plaids can add interest to your space.
A good rule of thumb is to mix one large-scale design with two smaller ones. Be sure to vary the scale and texture. Choose designs in varying scales to create contrast, and don't be afraid to mix prints that have a similar color palette. Play with texture by combining different textiles like cotton, velvet, and linen. Remember to use similar colors and hues to tie everything together to create a cohesive look. The best part about mixing patterns is that there are no wrong combinations, as long as you love the end result.
How to Choose Window Treatments for Bedrooms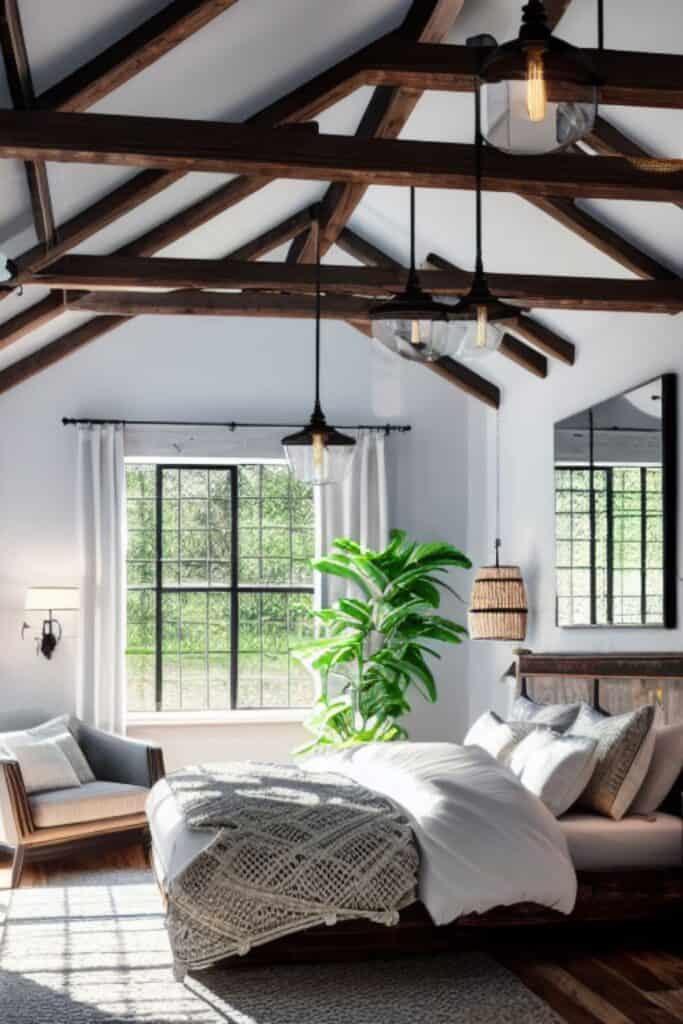 Window treatments can be beautiful and functional bedroom design inspirations for otherwise monotone rooms. But do they also need to block out morning sun, or outside traffic?
Consider the size of your windows and the room. Tall and wide windows may benefit from long, flowing drapes, while smaller windows could look better with simple blinds or shades.
When it comes to color, pick something that complements the overall color scheme of your room. If you're going for a cozy room, opt for neutral tones and soft shades.
Thicker fabrics can help to block out natural light; ideal for those who work night shift or prefer a darker sleeping environment.
Sheer or transparent materials allow you to let in plenty of natural light but maintain some privacy.
For an attention-grabbing window treatment, consider bold designs or bright colors.
Finally, consider the different styles of window treatments: curtains, blinds, shades, or drapes.
Measure your windows and decide whether you want the window treatment to sit inside the frame or outside of it. If you have small windows or low ceilings, your room might benefit from larger sized or 'almost to the ceiling' treatments. Don't forget to choose materials and designs that are easy to clean and maintain.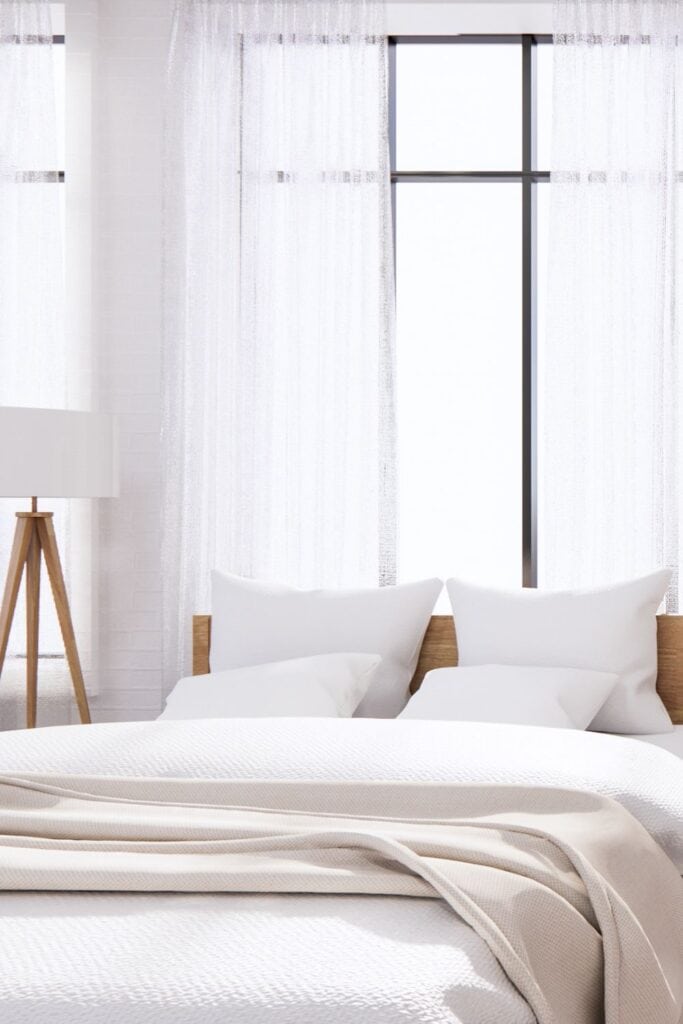 Take your time, gather your bedroom inspirations from interior design blogs and magazines, and don't be afraid to stick to your budget.
Do you Need a Fan in your bedroom?
Before we move on to lighting, its probably a good idea to talk about ceiling fans. Ceiling fans are not only a stylish addition to any bedroom but a practical one too. In warmer months they help to cool the room down, creating a comfortable and relaxing environment.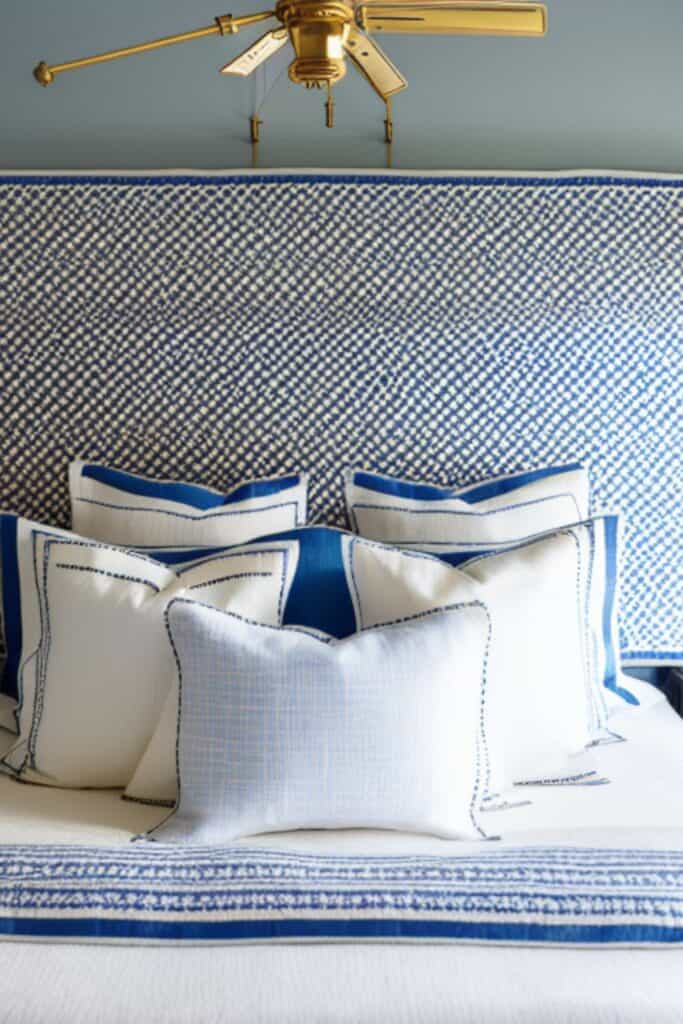 In cooler months, they can circulate warm air, helping to distribute heat evenly around the room. Ceiling fans are also incredibly energy efficient compared to air conditioning units, helping to reduce energy bills in the long run. They can also be fitted with lights, providing more light to an already well-lit room.
Add More Lighting in Your Bedroom
Ever found yourself frustrated, irritated and running late when you can't find matching shoes, the right jacket or the right eye shadow color? A well-lit room enhances your mood and makes you efficient (like finding matching shoes).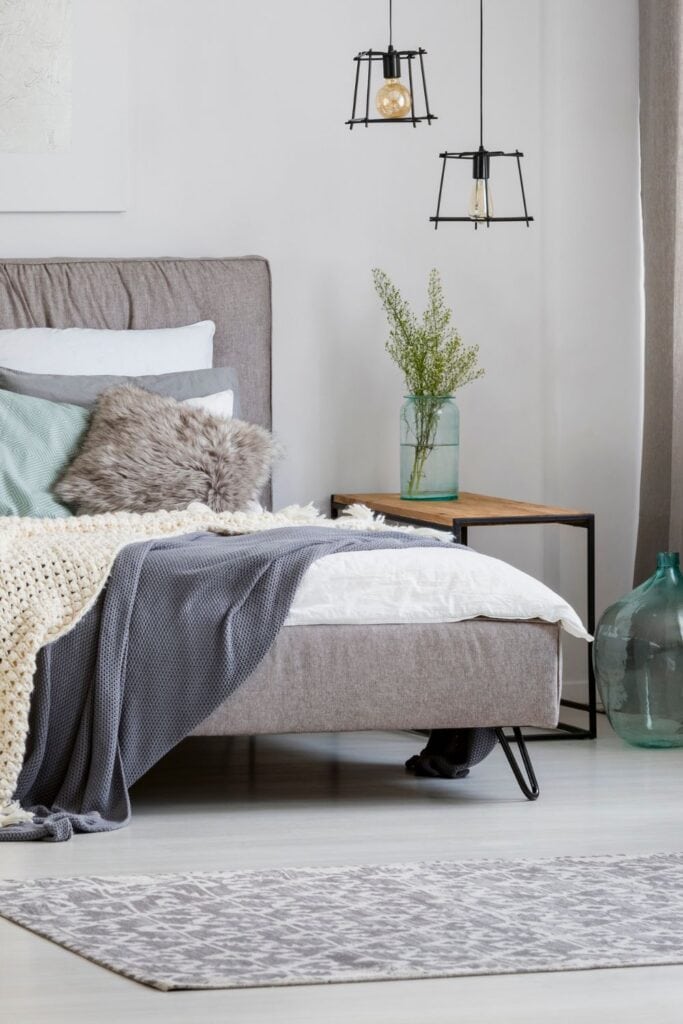 There are several signs that you may need more lighting in your bedroom.
If your room feels dim even during the day.
You struggle to read or work in your bedroom.
If you have a high ceiling, a large room or a lot of furniture, that can create shadows, making the space feel even darker.
Consider adding:
Pendant lighting – stylish and practical; providing a focused light source that also serves as a decorative element in the room.
Task lighting – such as a bedside lamp, reading or makeup light; for activities like reading or getting ready in the morning.
Wall fittings for ambient and decorative lighting.
Create Ambience with Layered Lighting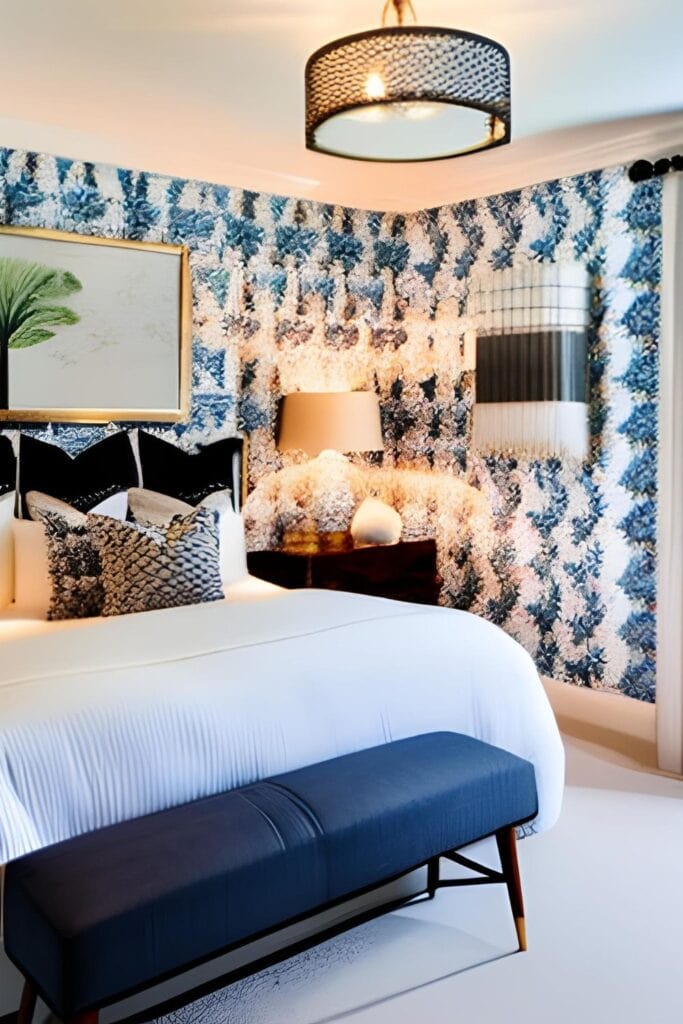 Layered lighting uses different types of lighting to create the perfect atmosphere.
Start by setting up a dimmer switch so that you can adjust the brightness level based on your mood.
Next add some task lighting, such as reading lamps, to specific areas, like your bedside table. Functional and also creates a warm and inviting space.
Then add some accent lighting; a string of fairy lights or candles, to add a cozy and romantic feel.
Use the right bulbs. Soft, warm bulbs will create a relaxing and serene effect, while cool-toned bulbs will create a more energizing and invigorating effect.
Bedroom Wall Decor Ideas
For massive impact, add a feature wall to your neutral bedroom decor. Panelling adds depth and texture, creating a stunning focal point. Or, add bold designs and colors with wall paper for an instant pop of style. And don't forget about wall decor; art and creative macrame wall hangings can transform a space and bring it to life.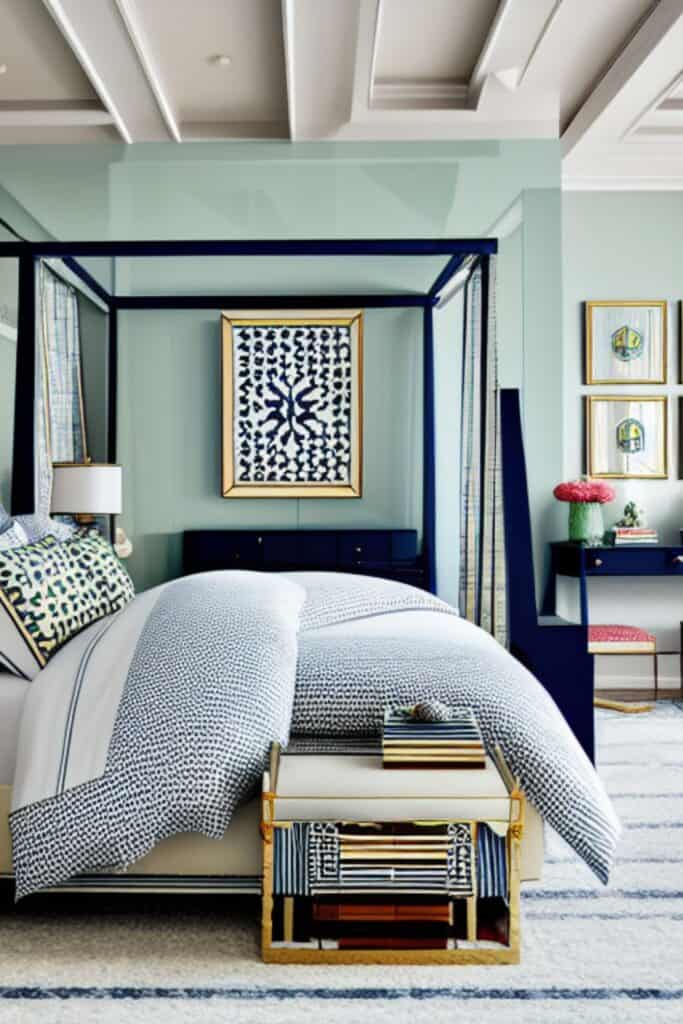 Mix and match different textures and materials to add dimension and interest to your walls. This is very effective for rooms that lack architectural features because you are creating your own.
Create a Bedroom Nook
Adding a bedroom alcove is an amazing way to enhance your bedroom decor. It is a great way to transform your bedroom into a cozy and intimate space where you can read a book, watch TV, or just relax and unwind after a long day.
It can add character, depth, and warmth to your room, and can be easily personalized to reflect your unique style. Whether you have a small or large bedroom, creating an alove can help you maximize the space you have and make it more functional.
This is particularly valuable if you are planning on selling your home. It shows how versatile your bedroom space is and how it can be used; adding value to your home.
With the right furniture and accessories, you can turn unused corners into dreamy retreats that are both stylish and practical.
How to Add Bedroom Storage
Bedroom storage always runs at a premium. Sometimes its not how big your bedroom is but what you do with the space to be more organized. First, don't overlook the hidden corners of your room. These rarely used spaces are full of bedroom inspirations that can be transformed into tidy storage solutions with the addition of tubs, baskets or chest of drawers.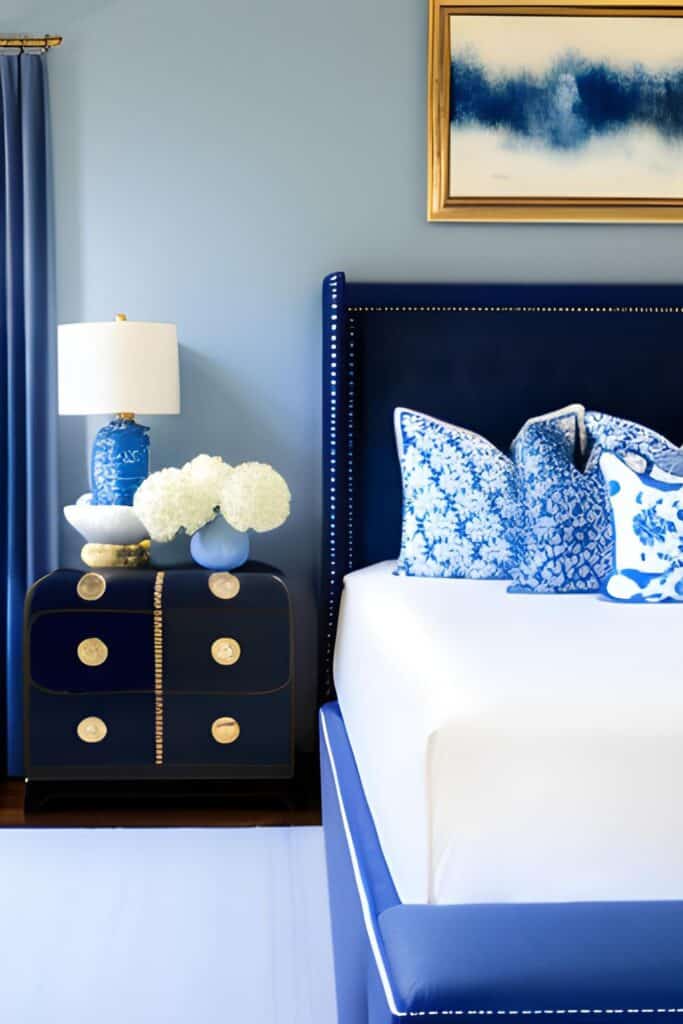 Invest in extra shelving. Decorate a bedroom with a bookshelf or a floating shelf which provide a functional and stylish place to store your belongings.
And don't forget about closet savers! Even if you have a big bedroom, hanging organizers or shoe racks are good ideas to help organize your wardrobe. They are easy to install, and will make life easier.
Small Bedroom Layout
The best layout for a small bedroom should optimize every inch of space without feeling cluttered. If its your primary bedroom, make sure to choose furniture that is proportional to the room and create a pared-back bedroom feel. Use floating shelves as nightstands and choose furniture that shows as much flooring as possible to give the room an airy and spacious feel.
When it comes to colors, opt for light tones. And don't forget about storage! Maximize your vertical space with shelves and closet organizers.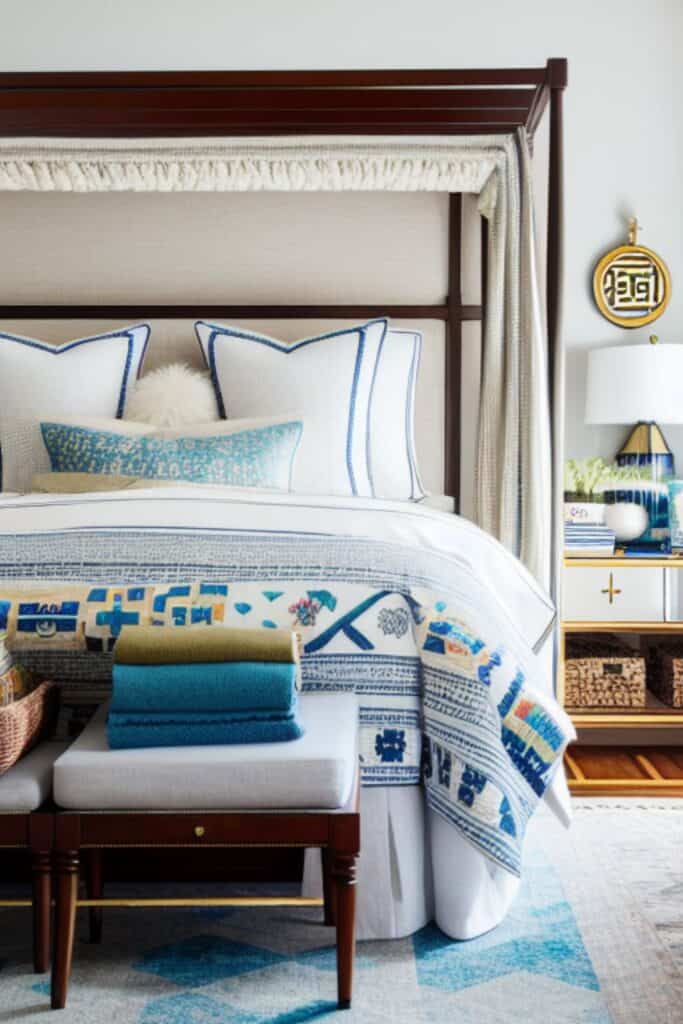 Multi-purpose furniture, such as a built-in storage or a desk with built-in cabinets, can also be incredibly useful. When choosing decor, keep it simple and cohesive. Throw pillows and wall art can add a pop of personality without overcrowding the room.
Add a Focal Point that Isn't a Bed
Bedroom inspirations like a beautiful piece of art, a striking upholstered headboard, a gallery wall, or a tranquil rustic style reading nook can instantly transform your room and give it a completely new look and feel. Not only will this add visual interest, but it will also help to create a sense of balance and harmony in the space.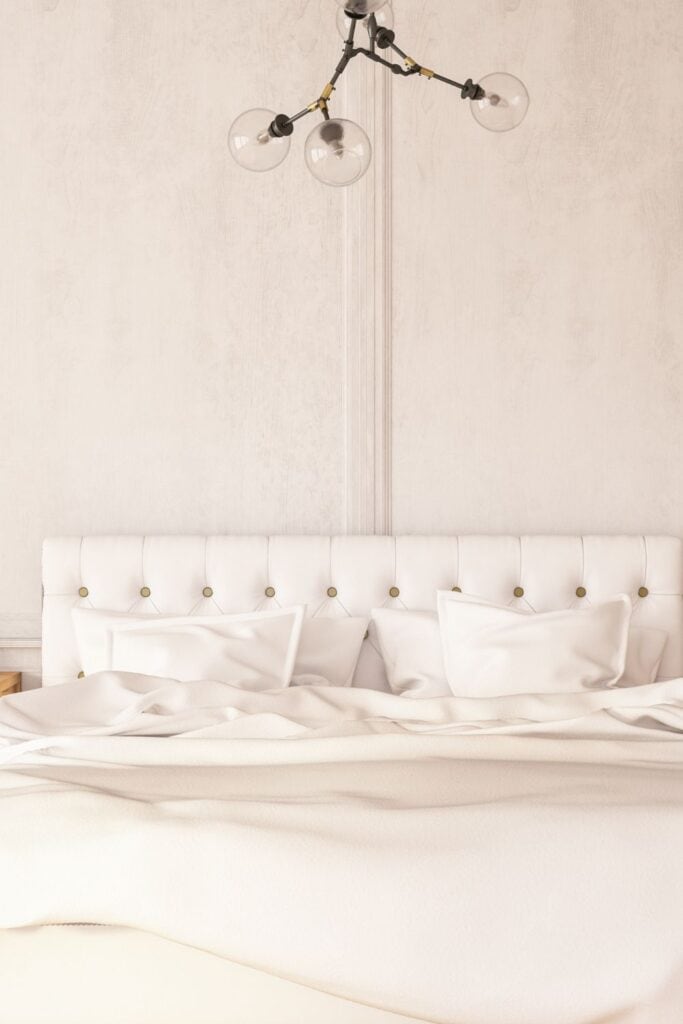 A bold piece of artwork or a vintage mirror can offer a unique touch that reflects your style and personality. A bold pendant light or a series of eye-catching wall sconces will surely draw the eye. Alternatively, consider creating a feature wall.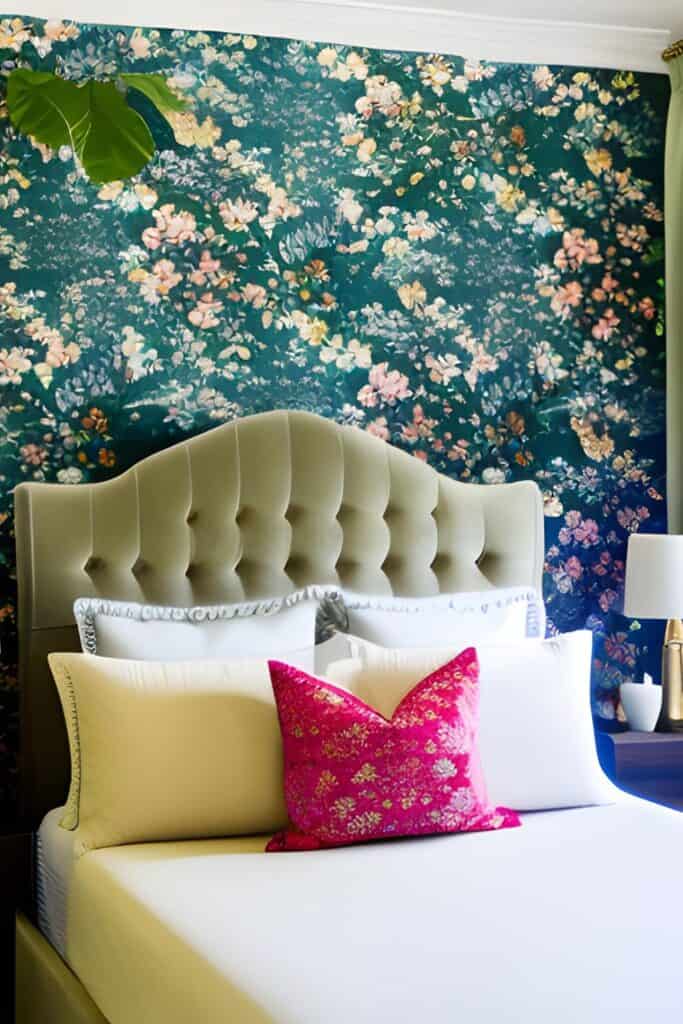 Whether it's a wallpapered wall or a wall showcasing your favorite photographs, it will make your room feel more dynamic. A striking woven wall hanging or a statement chair with a unique silhouette can add visual interest. Remember, a well-curated feature will not only make your room feel more cohesive but also provide a necessary balance to your space. So, have fun, get creative, and let your inner designer shine!
Join our email list! We are creating new products and would love you to come along for the journey!