These home styling techniques are simple and yet effective enough to make your home feel like a sanctuary. From adding natural elements to incorporating soft lighting and soothing colors, each tip is designed to create a harmonious and calming environment. Let's start with making your home style your own unique style.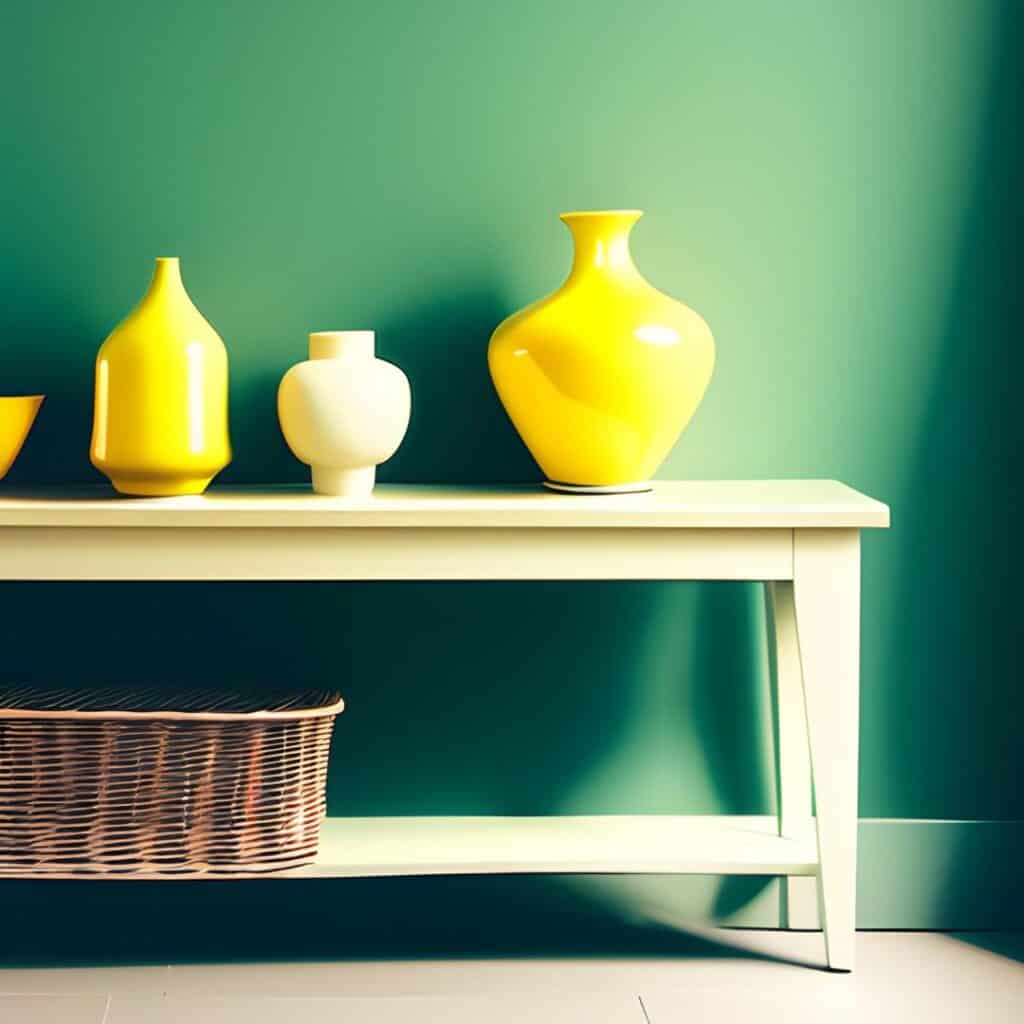 1. Write Down the Feelings You Want to Evoke
This will help to make your home styling goals clearer, and with clarity your choices become clearer. Take inspiration from the color paletter of a favorite object, painting, textile or even landscape around you.
2. Defining Your Unique Home Styling Palette

Your home style affects your senses, your moods, and even your happiness, making color choices one of the most important home styling decisions you will make. Your home style is constantly evolving; at the same time you want a home that is vibrant, calming and restful along the way. Taking this approach will help you keep your unique style pure and up-to-date for years to come.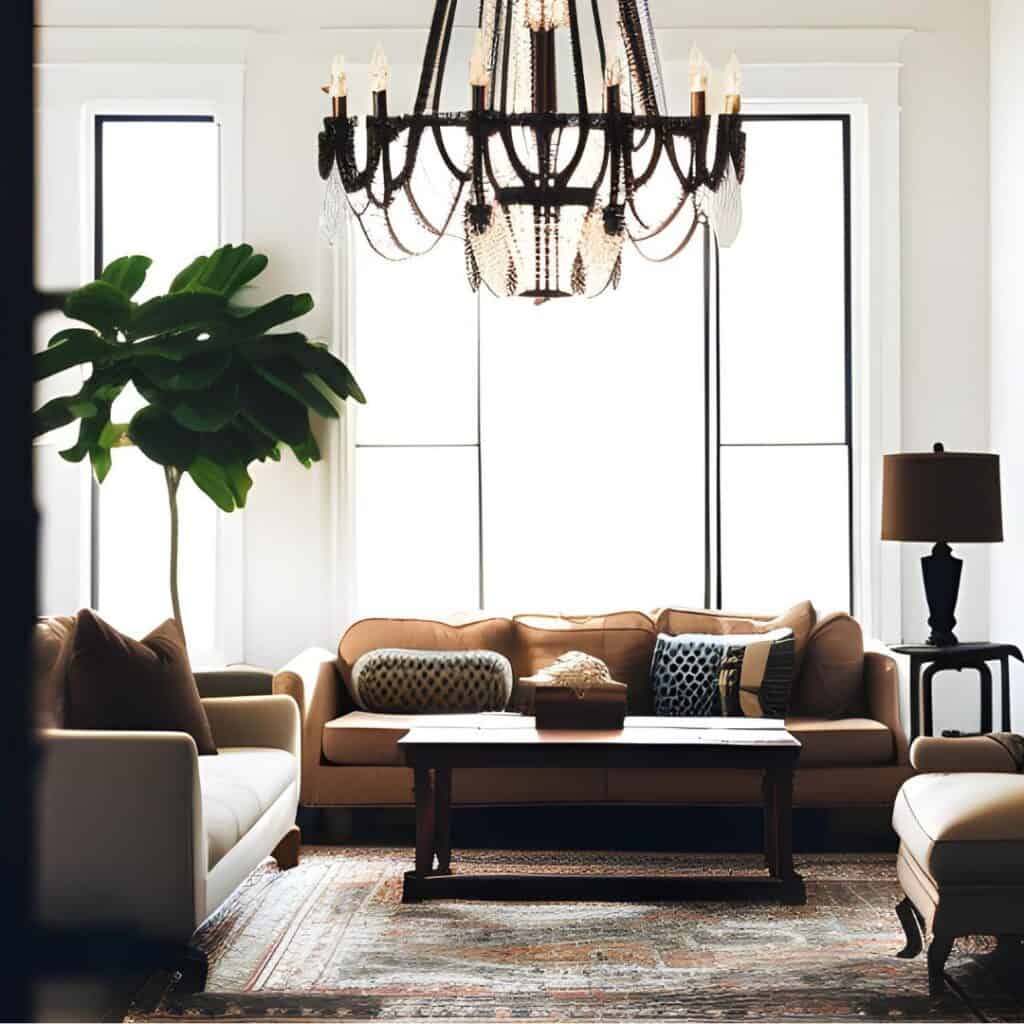 Choose Fewer Home Styling Colors
There are no rules for how many colors work best in a room, but 3-5 shades are generally enough.
You can use the every popular 60:30:10 color split used by many interior designers. Its not a hard and fast rule but a guide to help you navigate your room colors. In general, this breaks down into:
60 per cent dominant base – includes wall, statement furniture pieces, floor color or oversized rugs.
30 per cent accent tones – such as bedding, curtains, blinds, occasional upholstery, small runners or rugs.
10 per cent highlight pops – for textiles, cushions, art and accessories.
This foundational piece makes transforming your space into a sanctuary easier than you think.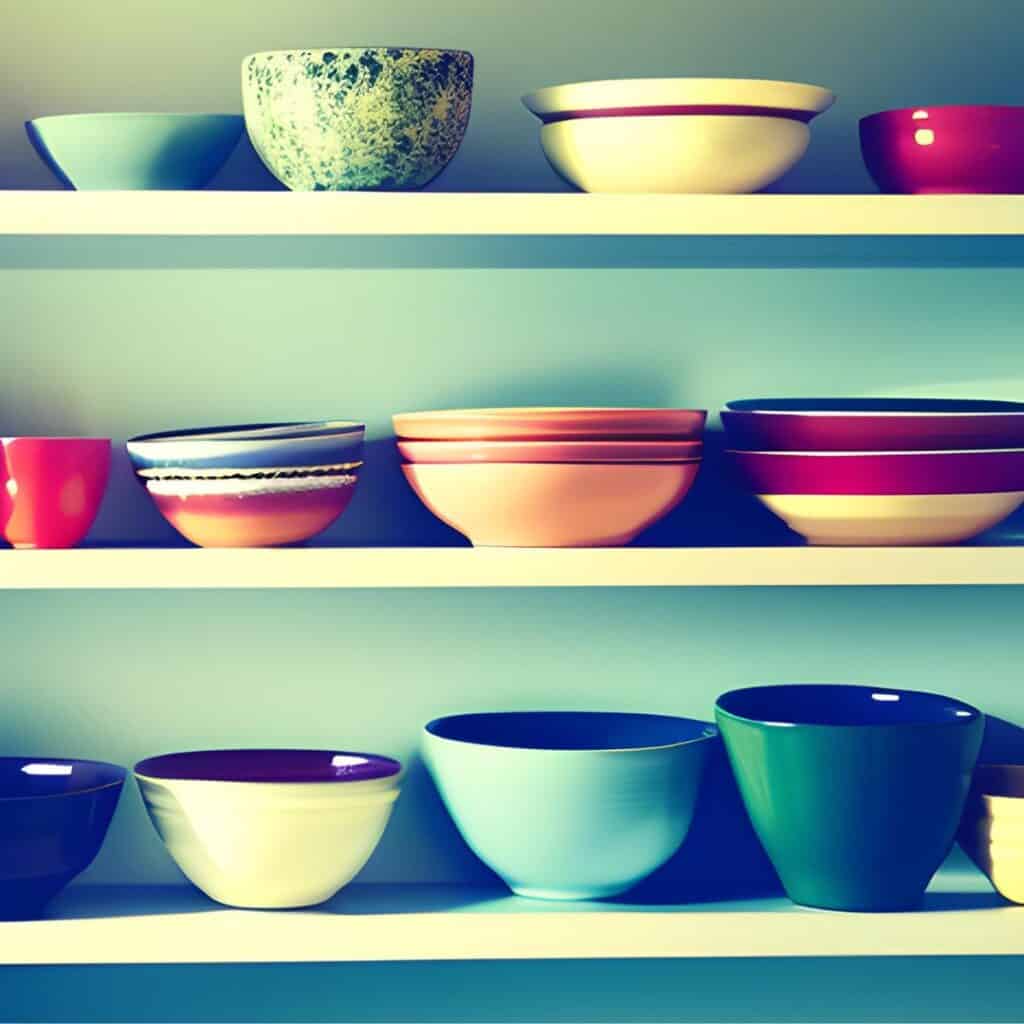 All-white or monochrome, natured inspired or earthy, or a total move to the dark or bold side; once you have chosen your color palette, use it consistently throughout your home. Experiment with different shades and see how they make you feel in the space. The right shade will make you feel energized, happy and ready to unwind.
Avoid looking a one room in isolation. You don't have to decorate all the spaces at once, but planning ahead will give you an overall look that feels cohesive, and looks intentional and classic. This works in a small apartment or a spacious house.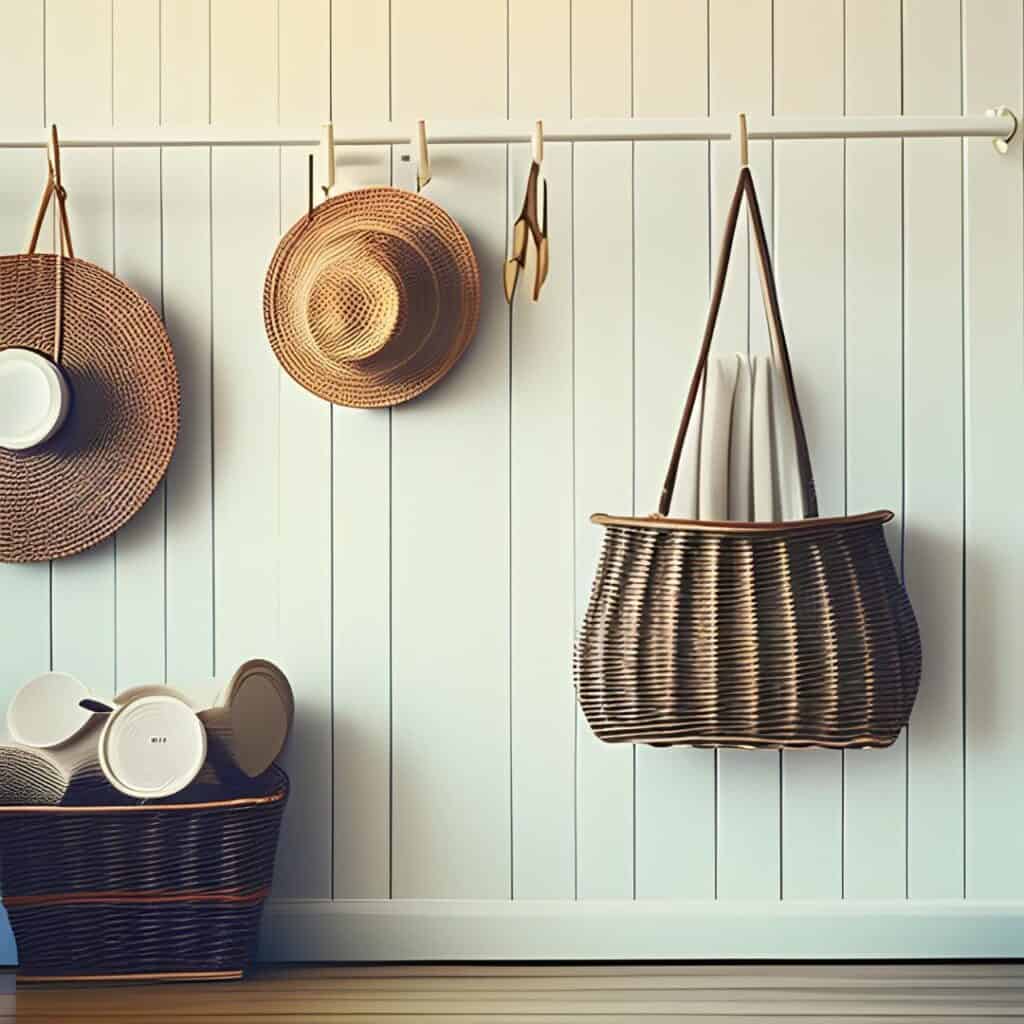 Link your color palette throughout the house, considering the natural light each room receives. Lighter colors are used to make rooms feel larger and fresher, while darker colors can create a cozy and intimate atmosphere. They all work; its how you put them together that creates your own personal magic.
Cautious? Keep Your Home Styling Palette Calm
Starting with a calm color palette with neutral tones allows you to layer in more vibrant accents and highlights as you become more comfortable with the playbook you are creating for each room.
Add more color to change the energy. Feeling cluttered or stuffed with too much color?
Start by going through each room and removing any items that no longer serve a purpose, bring you joy or clashes with your new home style. Store them until you know for sure that they won't work in another part of your home. If you love the shape or material consider painting them to go with your new look.
3. Incorporate a Little Black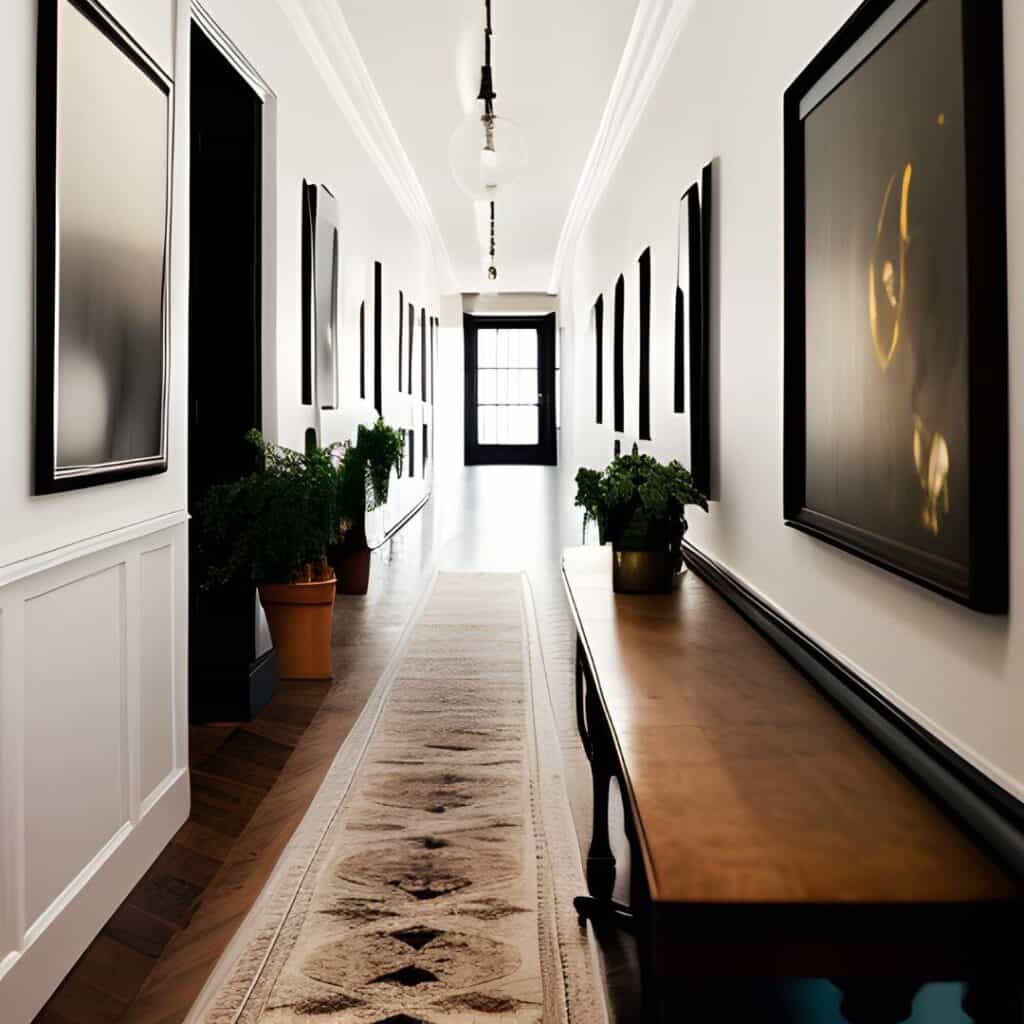 Black helps to anchor and add depth to any color scheme. Its classic for a reason. You can use it on window frames, side tables, doors or candlesticks. Big or small, it grounds a space and provides instant contrast.
4. Only Choose Furniture You Love
It should never be about trends or fashion, or a carbon copy of someone else's style. Sometimes we inherit furniture pieces, buy others on a whim but sadly never replace or cull; its time to keep only the pieces you love. Let someone else enjoy these pieces and make space.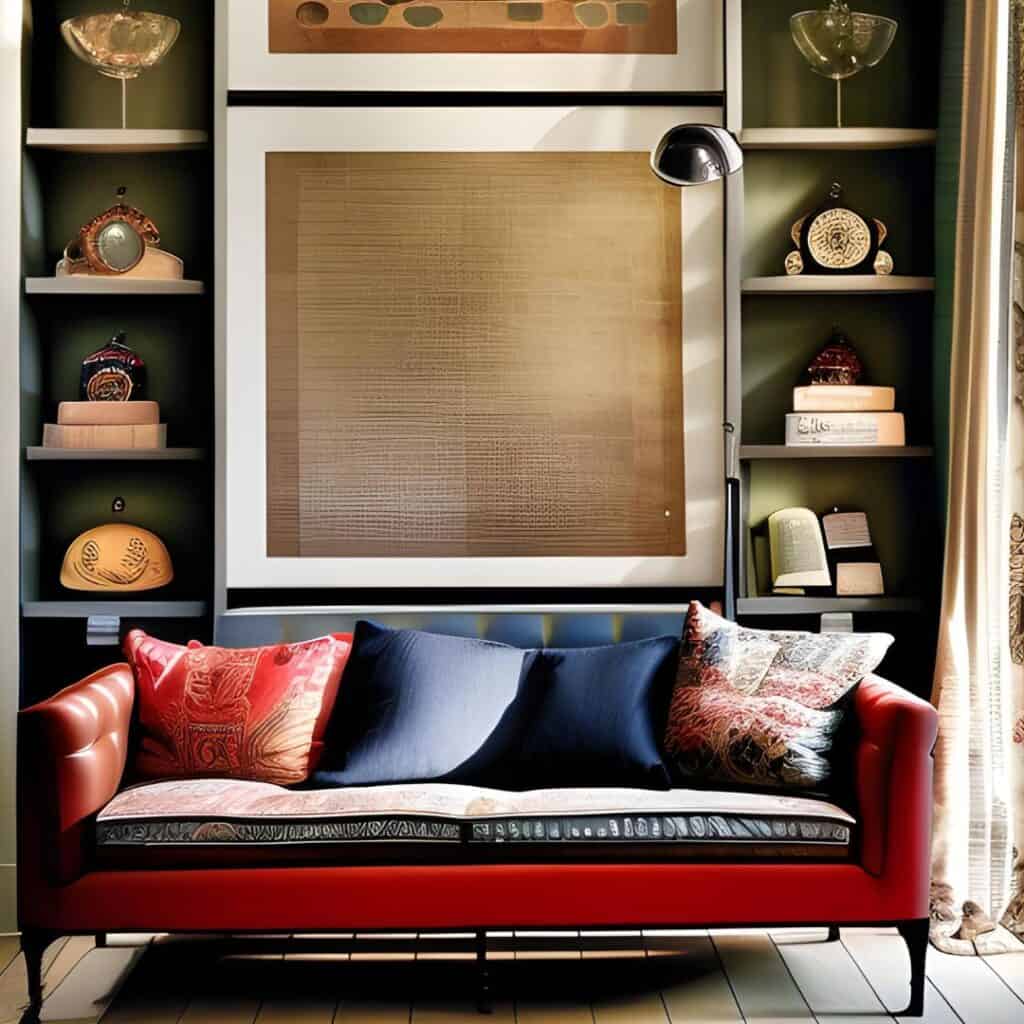 Mixing antique, vintage and new pieces is not new, in fact, this is often used by designers to infuse character and style into any room. You want quality that fits your aesthetic style. Our relationship with antique and vintage pieces has changed. We appreciate them for their craftsmanship, history and patina and how they work so well with newer finds. This layers coziness into each room especially the bedroom.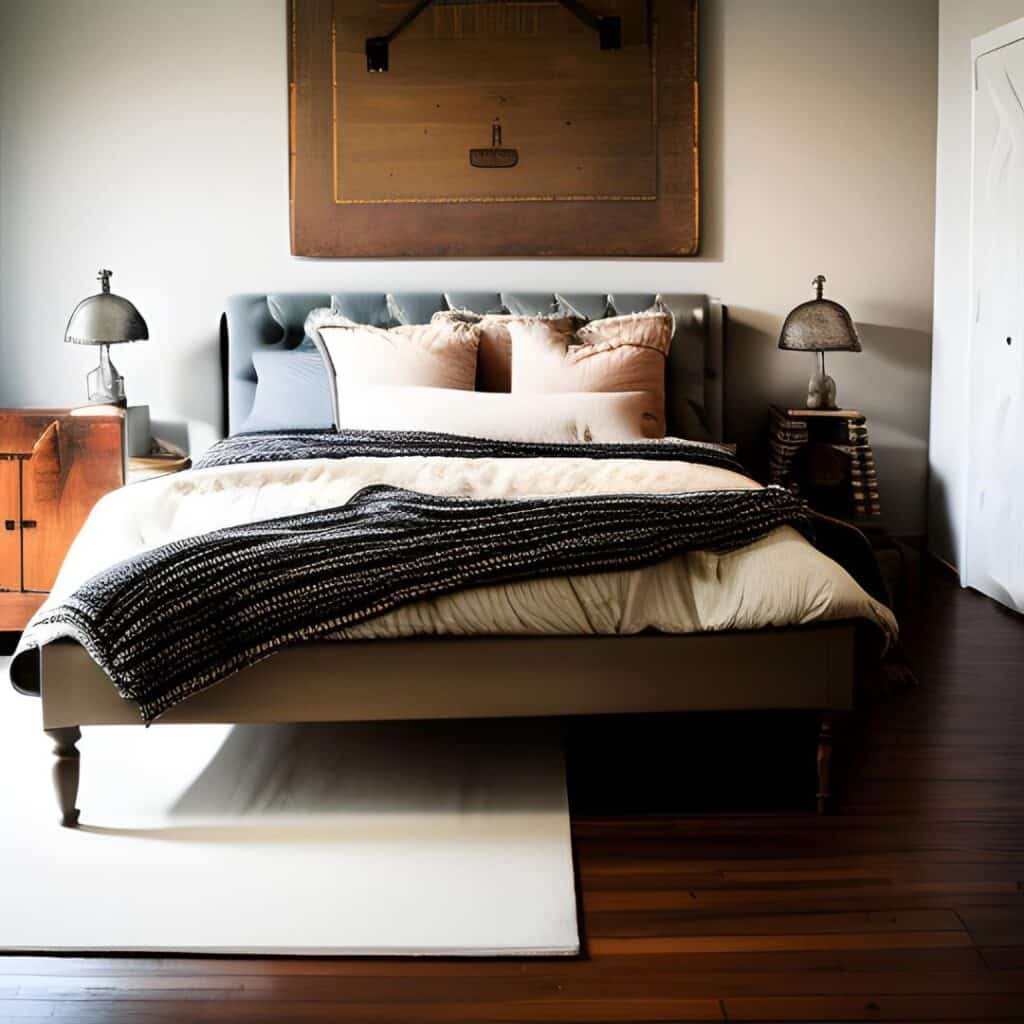 Choose pieces that work alongside your existing, new and vintage pieces because they complement your aesthetic, align with your personal history and story, save money, and above all, because you love them. If you use the mantra 'buying less, buying better' along with quality, longevity, proportion, size, patina and comfort as your guide, you will make decisions that feel right for you and your home.
Furniture Placement and Arrangement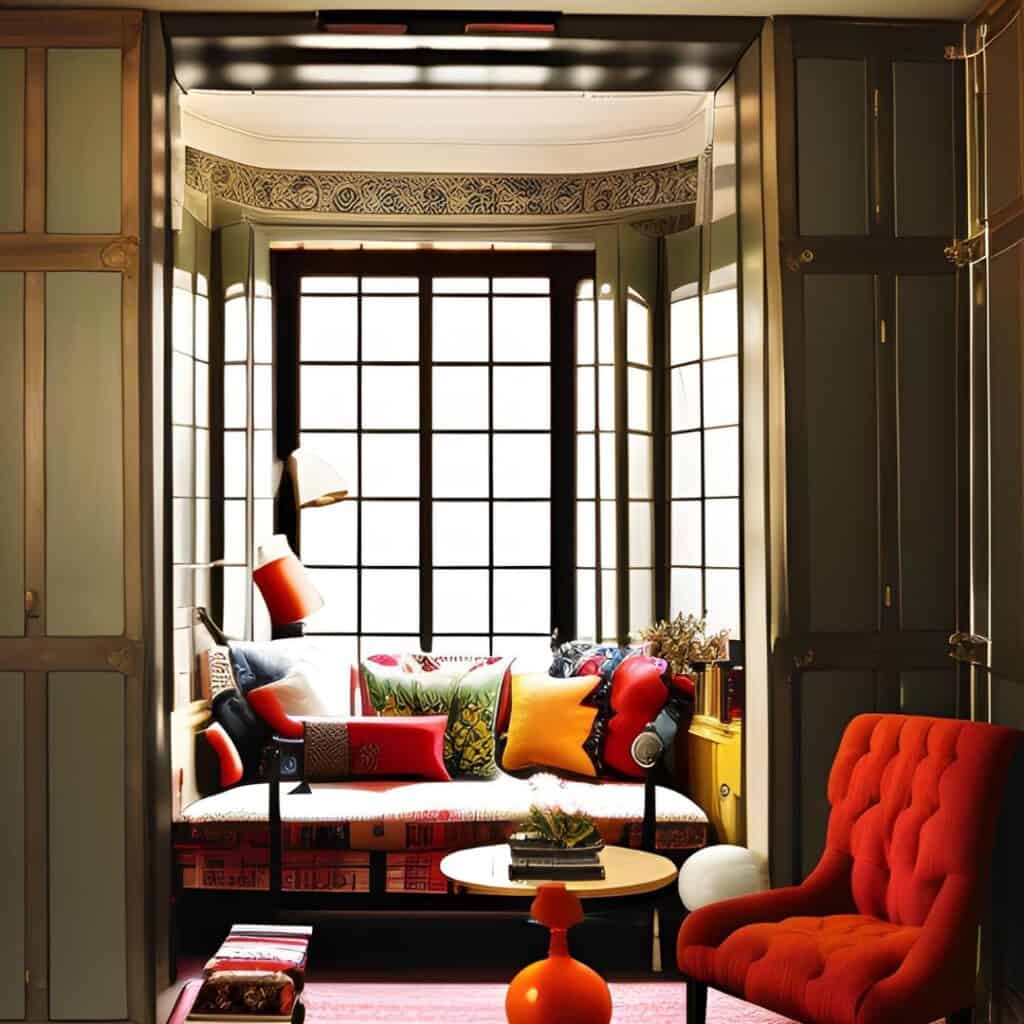 How you position your furniture can greatly impact the traffic flow and energy of a room. Experiment to see which furniture plan feels more harmonious and in proportion with room and furniture size.
Start by considering the function of each space and how you want to use it. Arrange furniture in a way that promotes conversation and creates a sense of balance. Look for sofas and chairs with soft cushions and fabrics that invite relaxation. Don't be afraid to mix and match different styles and textures to create a unique and personalized look.
5. Nurture a Sense of Curiosity With Collections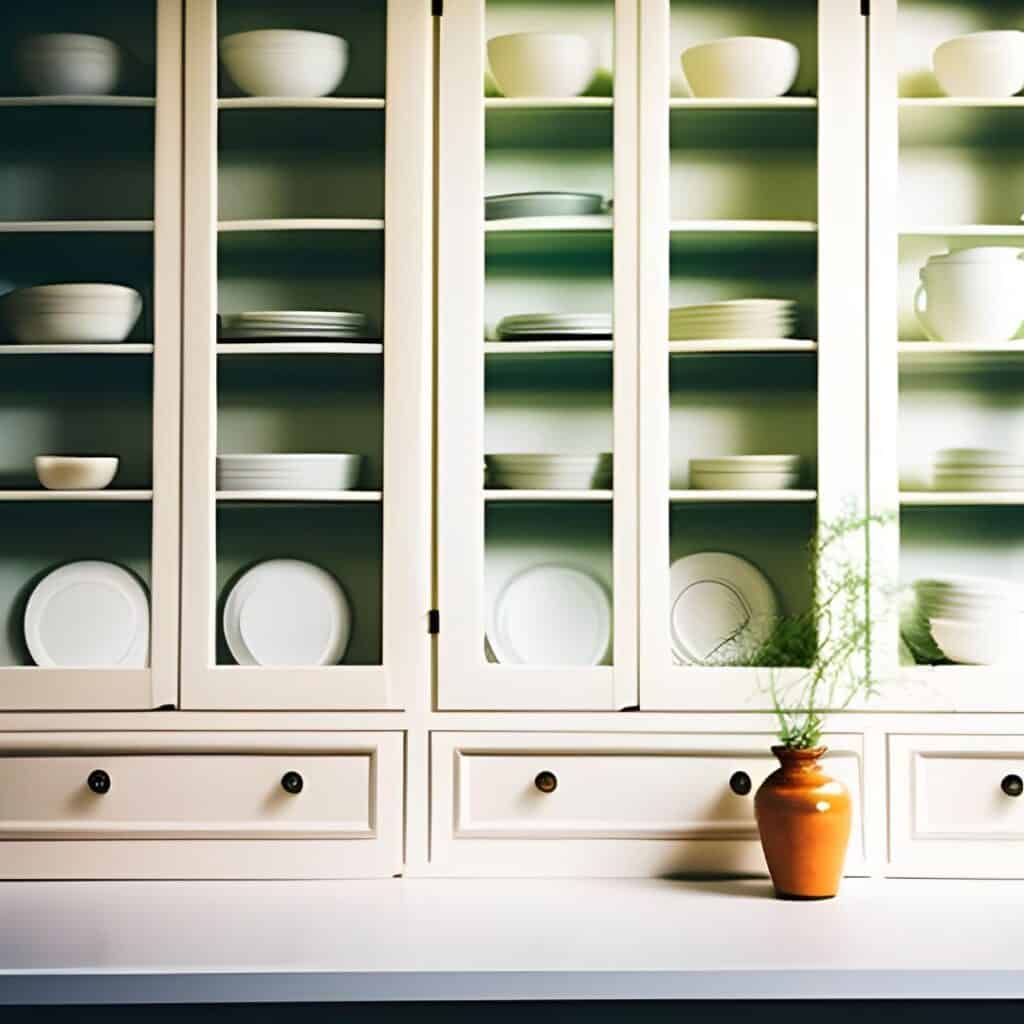 Trust your own eye and not what is fashionable. If you love collecting porcelain and it excites your imagination, then it will remain timeless. When you seek the extraordinary in ordinary places you will often discover things that no one else notices, and those unique finds can become the most treasured. These collections are not necessarily collectibles. They just need to make you happy. The thrill of discovery is addictive. Spend time searching antique markets, secondhand shops, yard sales or auctions. If it grabs your attention it could work in your home styling.
6. Celebrate the HandMade and Hand Crafted
Artisan and handcrafted are the new measure of luxury. Appreciating and protecting old practices and encouraging thoughtful objects, made with care, authenticity and passion; somewhere between perfection and imperfection and contrasting the refined and rustic, the past and the future.
7. Incorporating Natural Elements
Bringing nature indoors is an excellent way to create a sense of tranquility and serenity within your space. Incorporate natural elements such as large timber or stone pieces, plants, flowers, and natural materials like rattan into your design. They add visual interest with their interesting texture and depth of colors.
Place them strategically throughout your space to create a sense of harmony. These materials add warmth and texture to a room, making it feel more inviting and grounded. Don't be afraid to mix and match different textures and finishes to create a visually appealing space.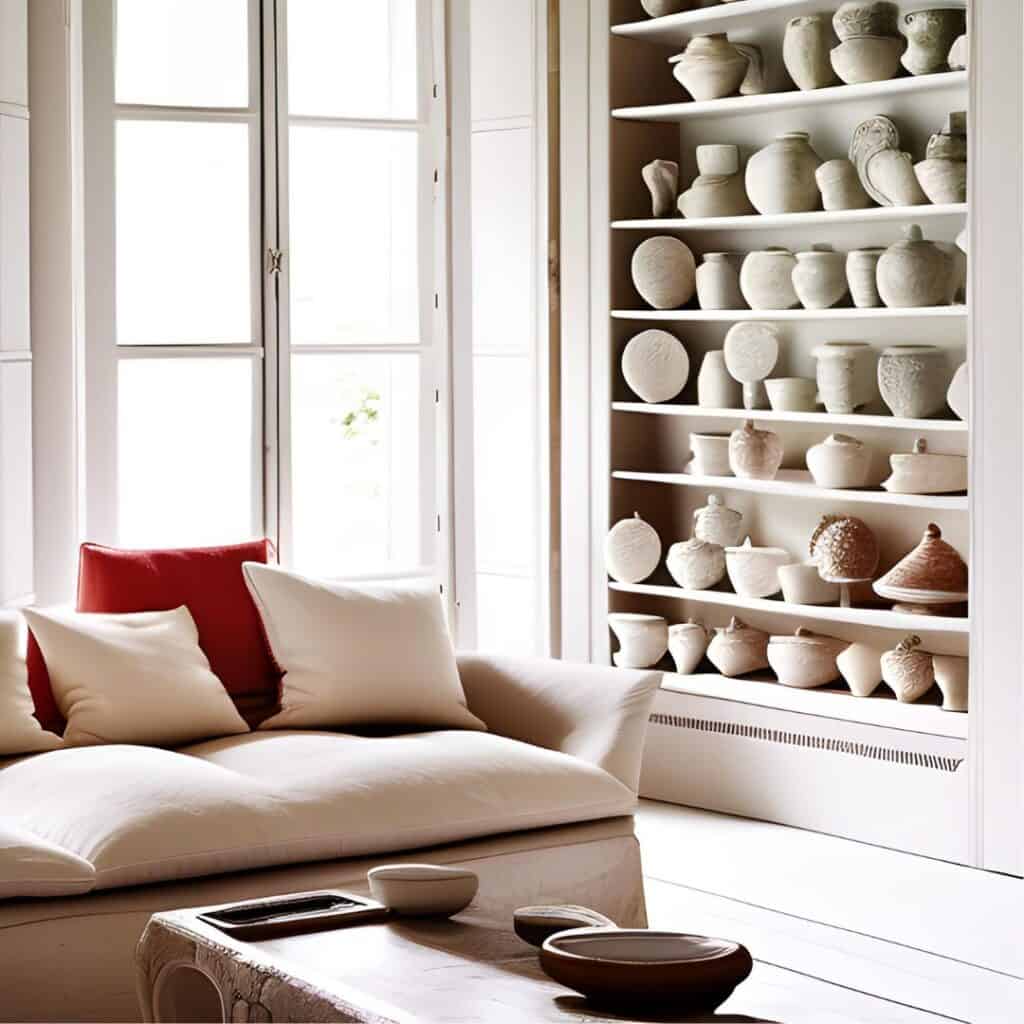 8. Adding Texture and Layers To Your Home Styling
Dressing a room with pattern, fabrics and texture provides eye candy, curiosity and interest. These are often the layers that are left until the end but are vital to making a room special. On their own they can be lovely, but together they form an organic space that is far greater than their individual parts.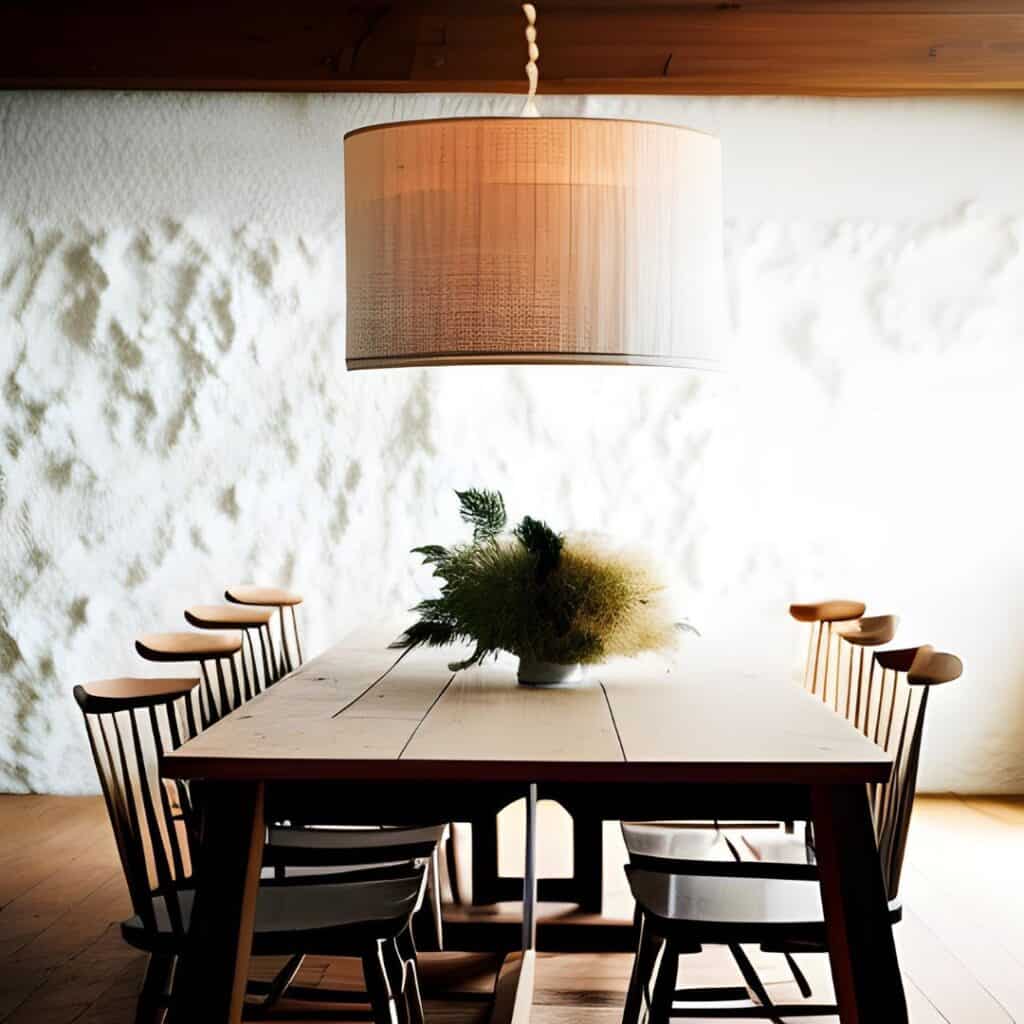 Vary Finds from Places, Periods and Makers
This genius of this design home styling tip is that it makes it difficult to decifer what is expensive and what is not; what adds to its instant appeal. The more patterns you layer, the more relaxing a room will appear, and this stops spaces from feeling cookie-cutter conventional. This can take a little work but the results can be incredible.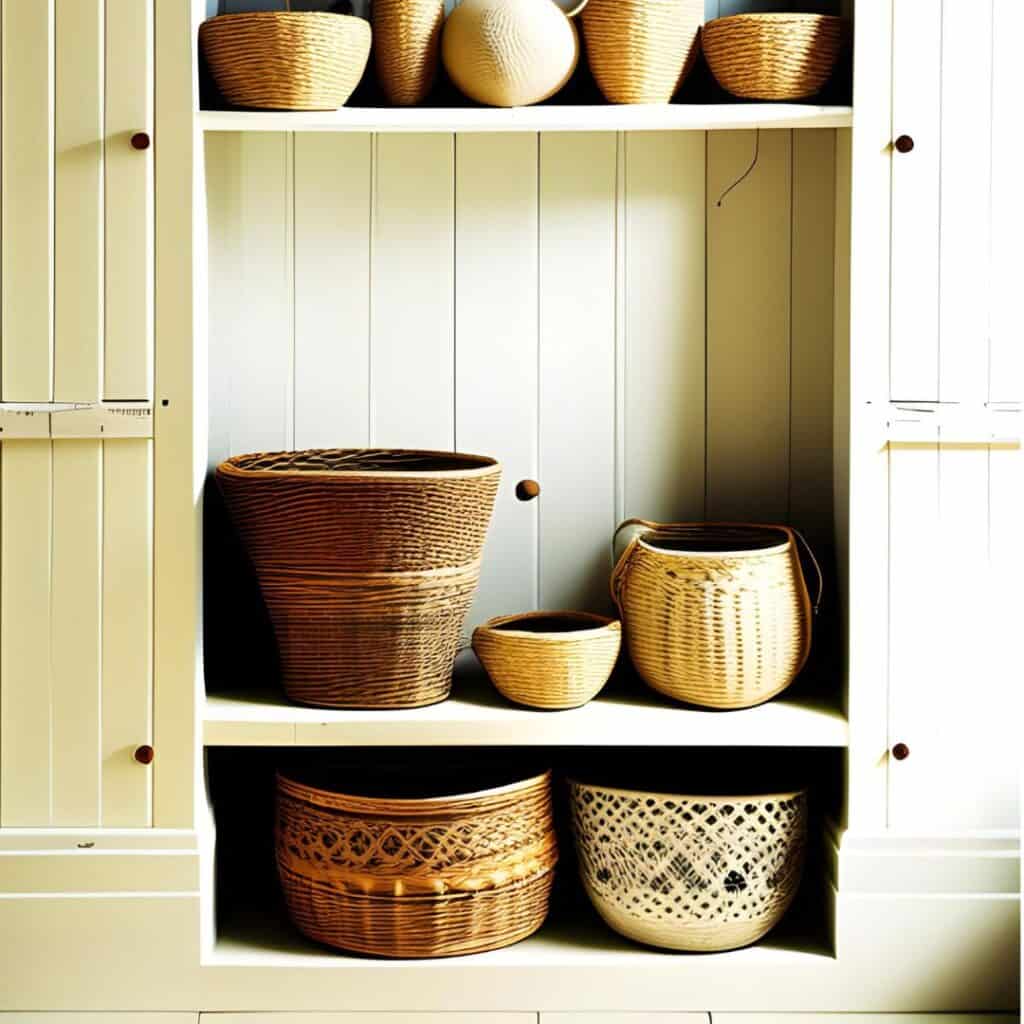 Choose a Hero
Like choosing your color palette, your hero pattern, fabric or texture will help you anchor you main design scheme and provide the foundation for your other items to bounce off. It might be vintage linen for your sofa, a wallpaper pattern, antique chandelier, a textured rug or tile design.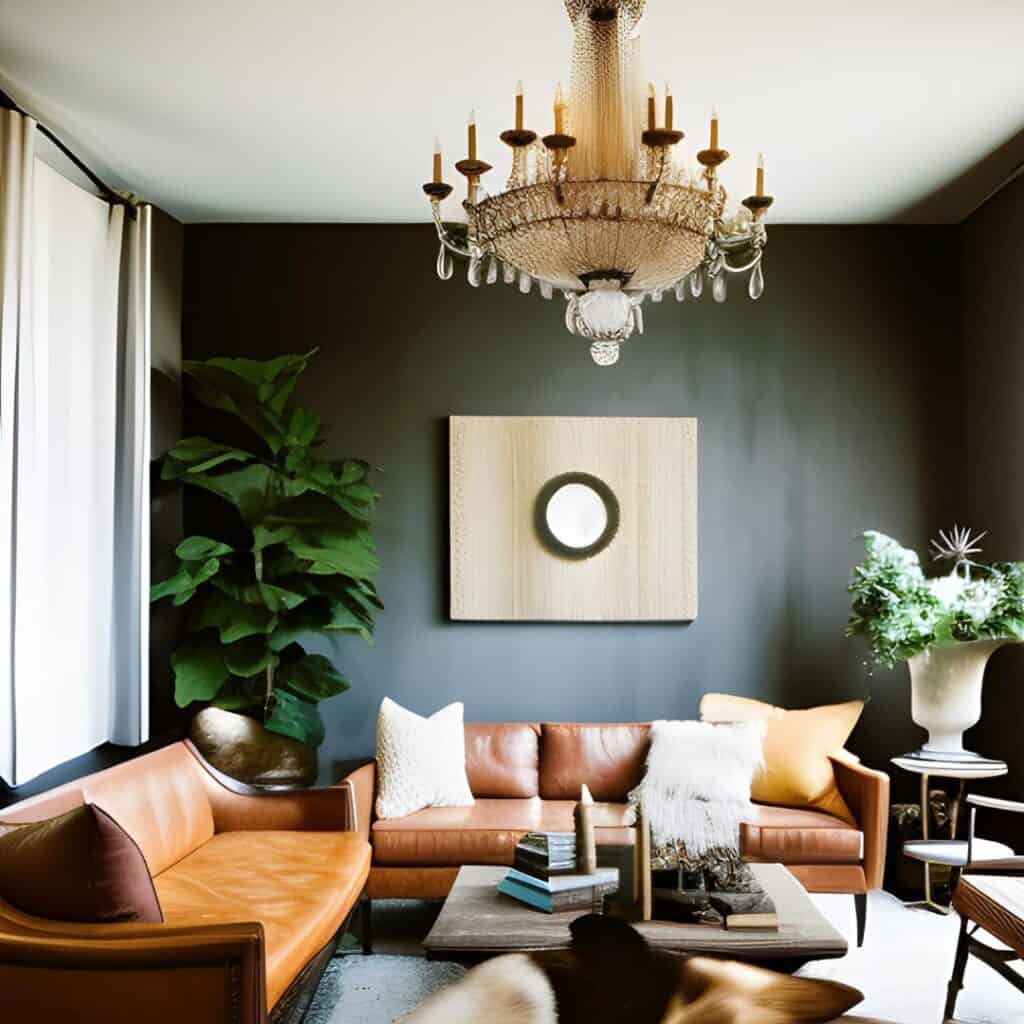 Its never about matching materials. To mix successfully simply find the design thread that connects your rooms like a unifying color, theme or texture. Using this consistently will create harmony and prevent rooms feeling chaotic or haphazard. Mix plains and patterns, rough and smooth, sleek and embellished, luxurious and humble, tailored and worn.
Think checks, stripes, florals and plaids, leopard print and toile, ticking and abstracts, loose and tight weaves, bold motifs and hand-painted block prints, and always a mix of antique, vintage and new. Then introduce a neutral element within patterned schemes for a space and welcomed pause.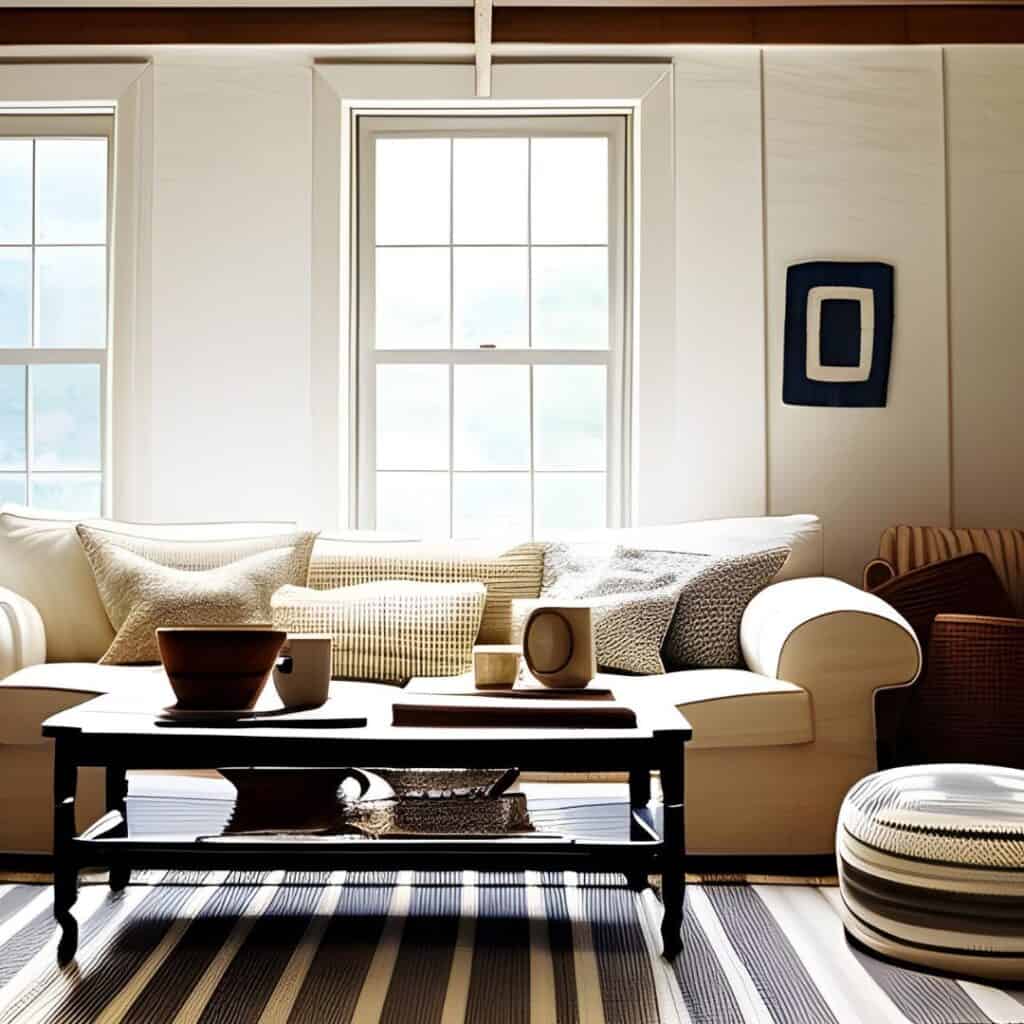 What if I Love Neutrals?
The more pared back the color palette, the more tactile and textural interest is needed. Think sheepskin, linen, hemp, wool, cane, wood, stone, rattan, embroidered or monogrammed pieces.
Texture Hiding in Plain Site
Texture is everywhere from the patina of stripped back old doors to raw plastered fireplaces or walls, checkerboard floors with colorful Boho rugs, or an aged brass wall light.
Combine smooth surfaces with rough textures, such as a leather sofa with a chunky knit throw, or a sleek glass coffee table with a rustic wooden side table tp create a sense of comfort and warmth.
Other layers of texture can make a space feel more tactile and visually interesting. Use different fabrics, such as plush throws, soft pillows, and cozy rugs, to create a sense of comfort and warmth.
9. Lighting Things Up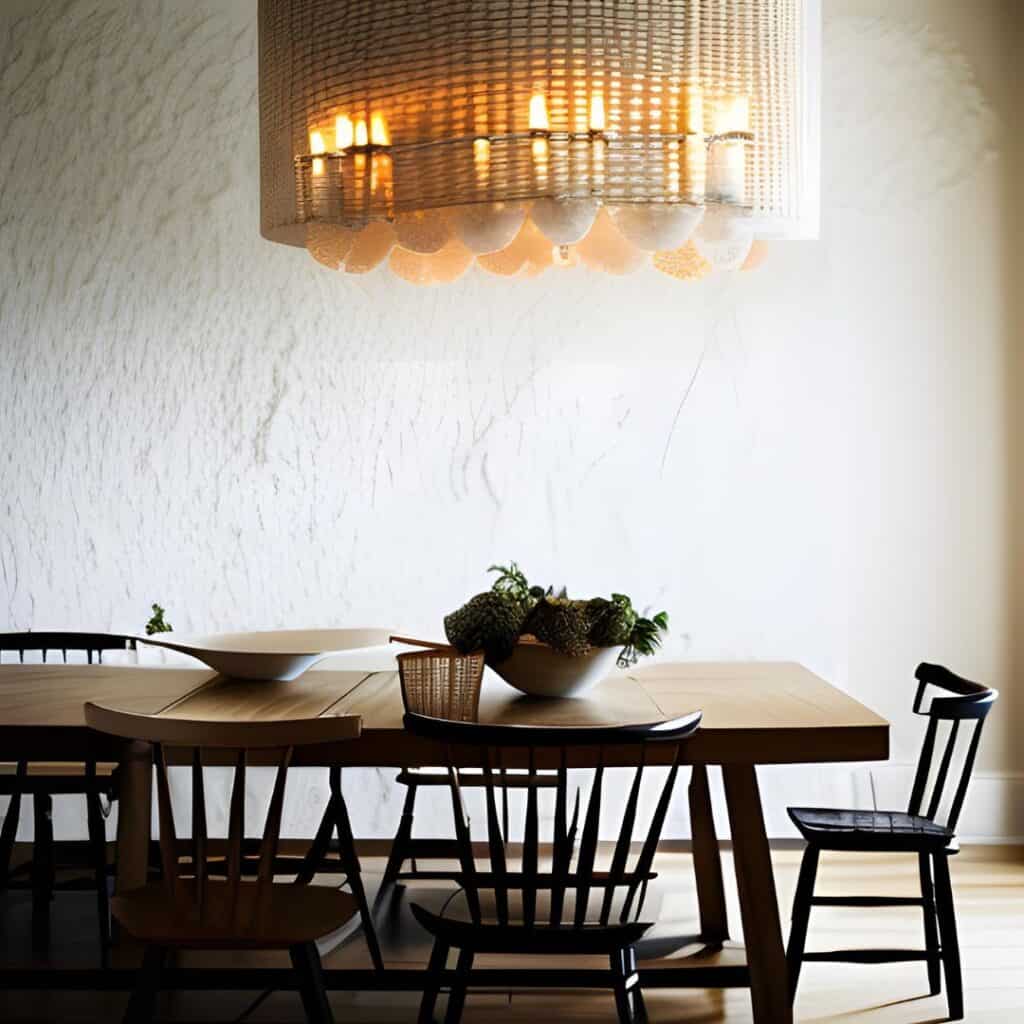 Lighting is a game changer in any room, although it is often overlooked; it can transform the mood and feel of any home. Harsh or bright lighting can make a space feel cold and uninviting, while soft and warm lighting can create a cozy and relaxing atmosphere which is perfect for relaxing and entertaining.
Consider lighting at the start of your home styling and how your lighting plan can use a mix of pendants, table lamps and wall lights.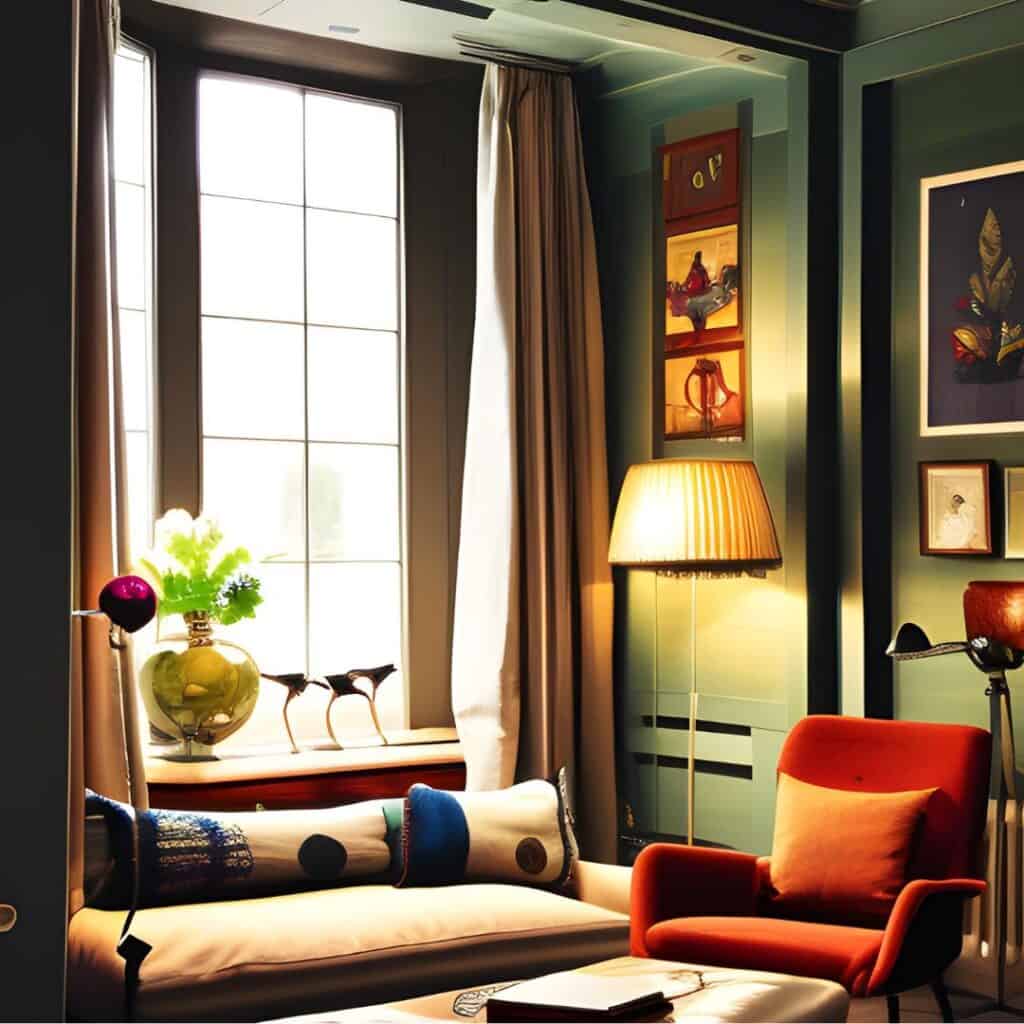 Hanging pendants and chandeliers add drama, impact and scale and will make any space feel grand. Hang a changelier low in a corner. Always hang lighting lower than you think is necessary, as this will create intimacy and reduce overhead glare. Dimmer switches or lamps with adjustable settings can control the intensity of the light and create different moods.
Vary the Size and Position of Table Lamps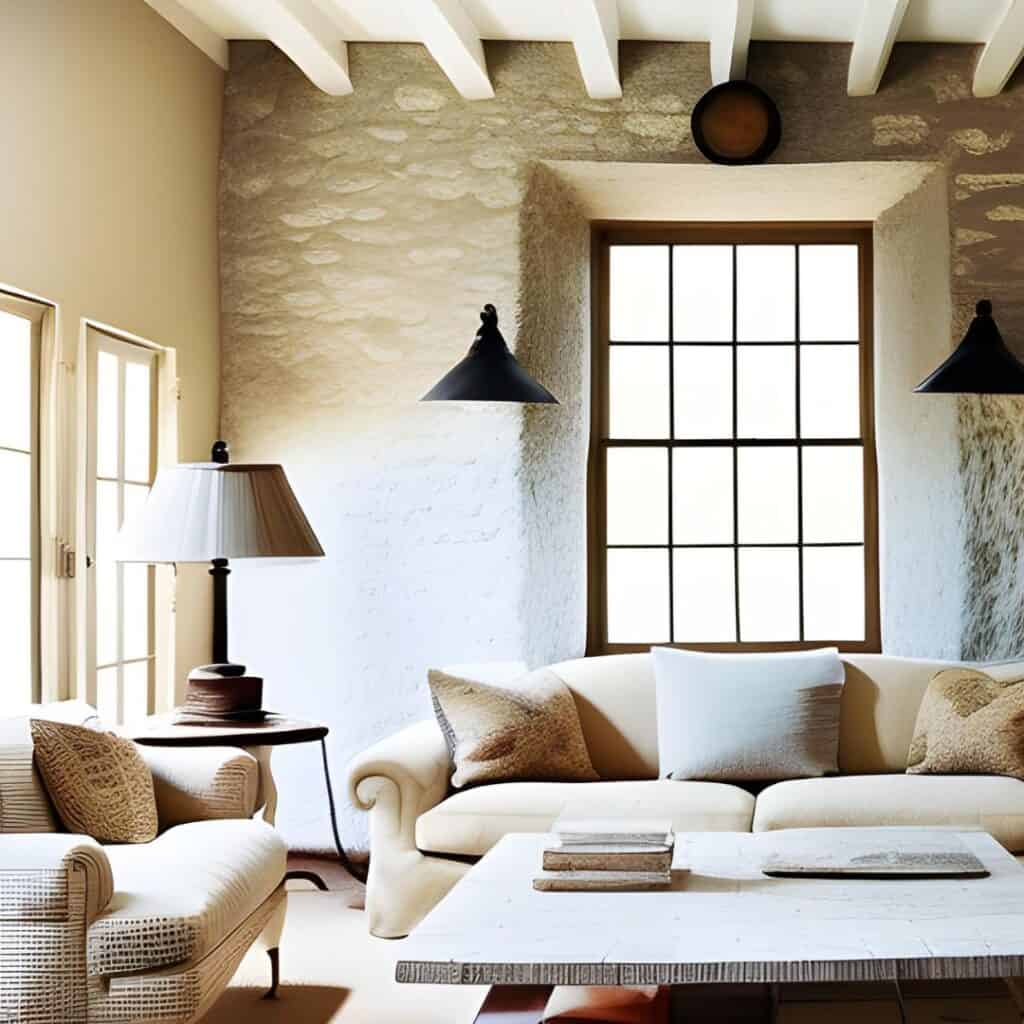 Display them on low stools and side tables or raise them higher on consoles, bookcases and shelves. Battery operated lamps can bring narrow mantels to life and soften dark hallway corners with no electrical source. Antique lamp bases make spaces feel unique and can be picked up cheaply from ebay, Facebook Marketplace, and at vintage markets or auctions. Make sure you get it rewired professionally before you plug it in.
Consider Functionality Along With Design
A contemporary floor lamp positioned next to a vintage reupholstered chair is practical and also adds an old-new edge to a classic combo.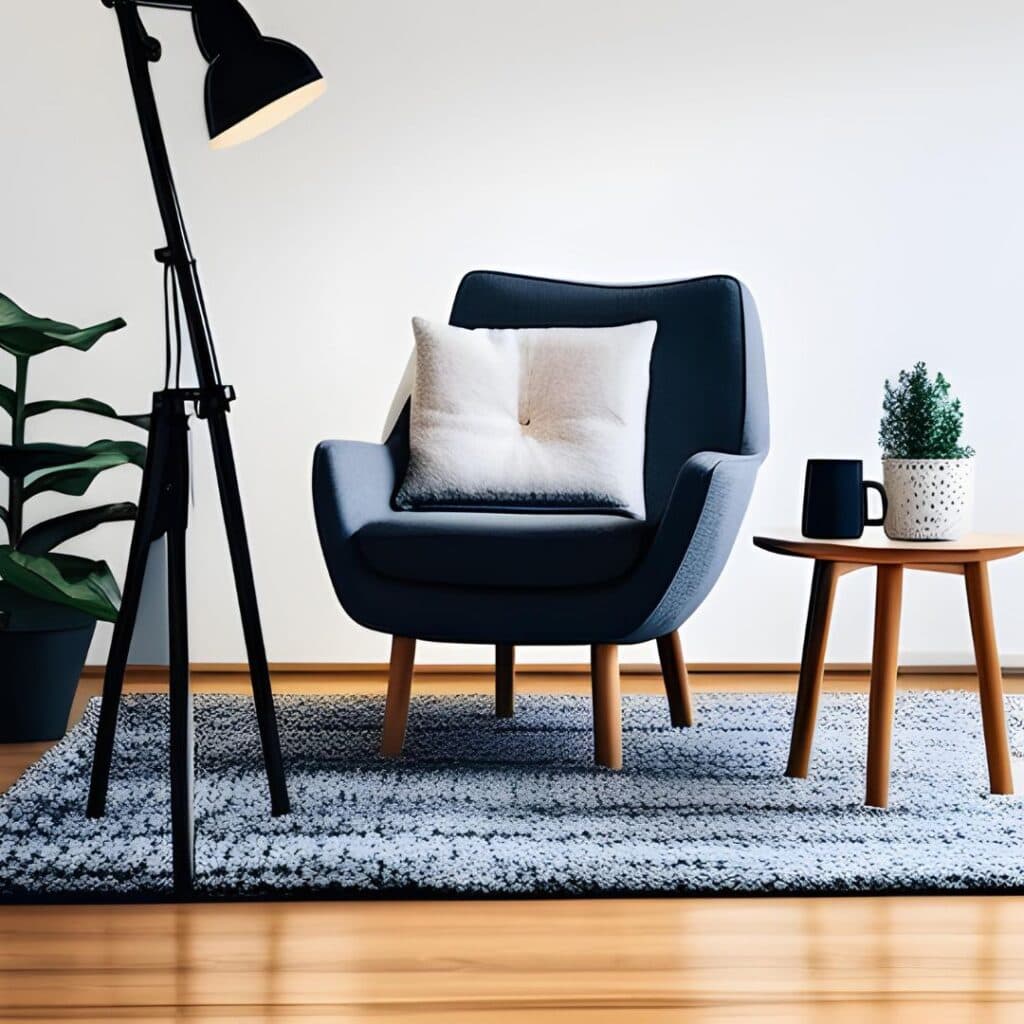 Always use more lamps that you think are needed especially in hallways and entry ways. The light from lamps is soft and cozy but to create good night lighting you need quite a bit of it. Handmade lampshades are special; they elevate your lamp base with style. Jewel-like velvets, vintage sari fabrics, patterned weaves and bold patterns are perfect for maximalist rooms. In monochrome or more natural schemes, mix old and new linen shades, with ticking, gingham, rattan, wicker and brass alternatives.
When selecting light fixtures, opt for designs that align with your personal style and the aesthetic of your space. Consider the size and scale of the fixture in relation to the room, as well as the type of light it emits. Soft, diffused lighting is ideal for creating a calming atmosphere, while warm-toned bulbs can add a cozy glow.
Never underestimate the power of atmosphere; lamps, candles or a fireplace. They all add depth to the light.
10. Adding Personal Touches and Artwork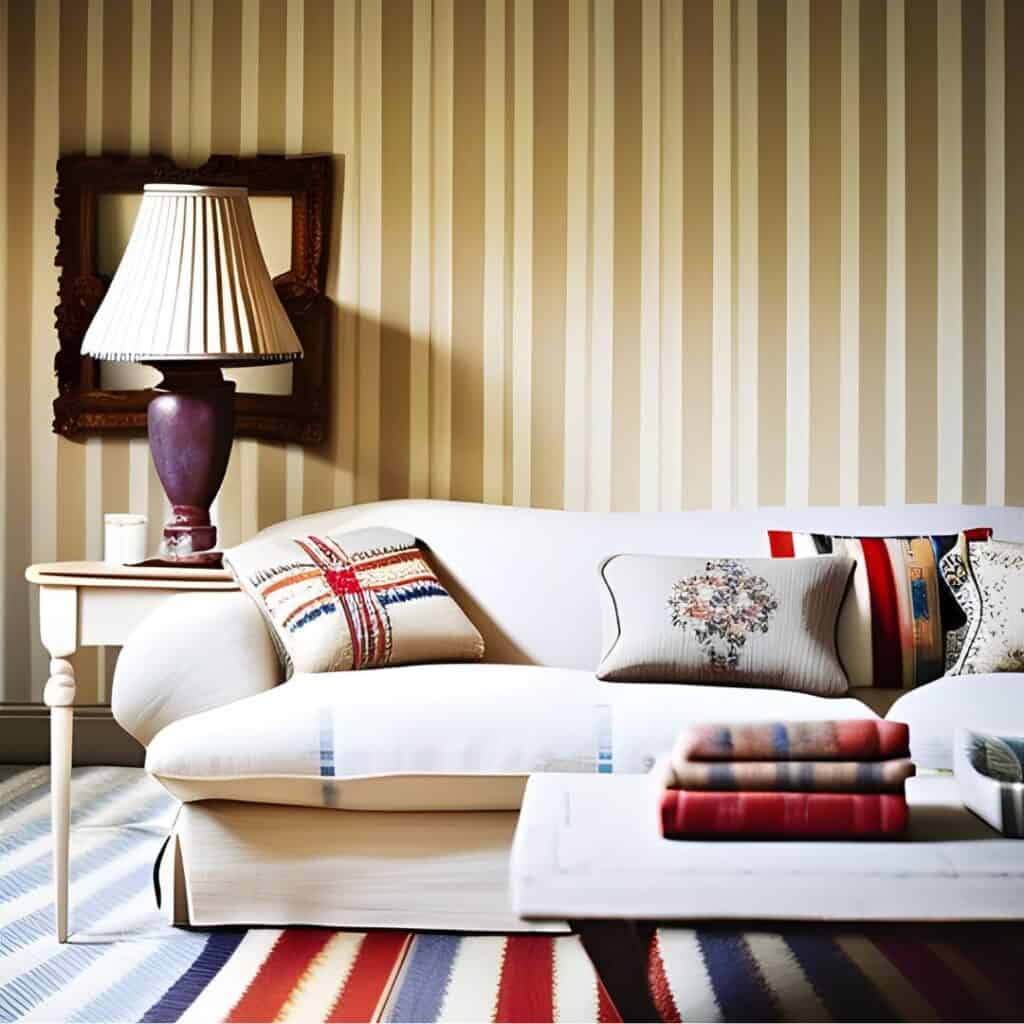 This is what truly makes your home feel like your own sanctuary. Items that hold sentimental value or bring you joy, such as family photos, heirlooms, or souvenirs from your travels make your space feel more inviting and remind you of the things that are important to you.
Artwork adds personality and style to your space. Whether you prefer abstract paintings, landscape photography, or vibrant prints, artwork can be a powerful tool for creating a focal point and adding visual interest to a room.
When hanging artwork, consider the scale and placement in relation to the furniture and the overall layout of the room. Experiment with different arrangements and heights to find what works best for your space. Don't be afraid to mix and match different styles and frame finishes to create a curated and eclectic look.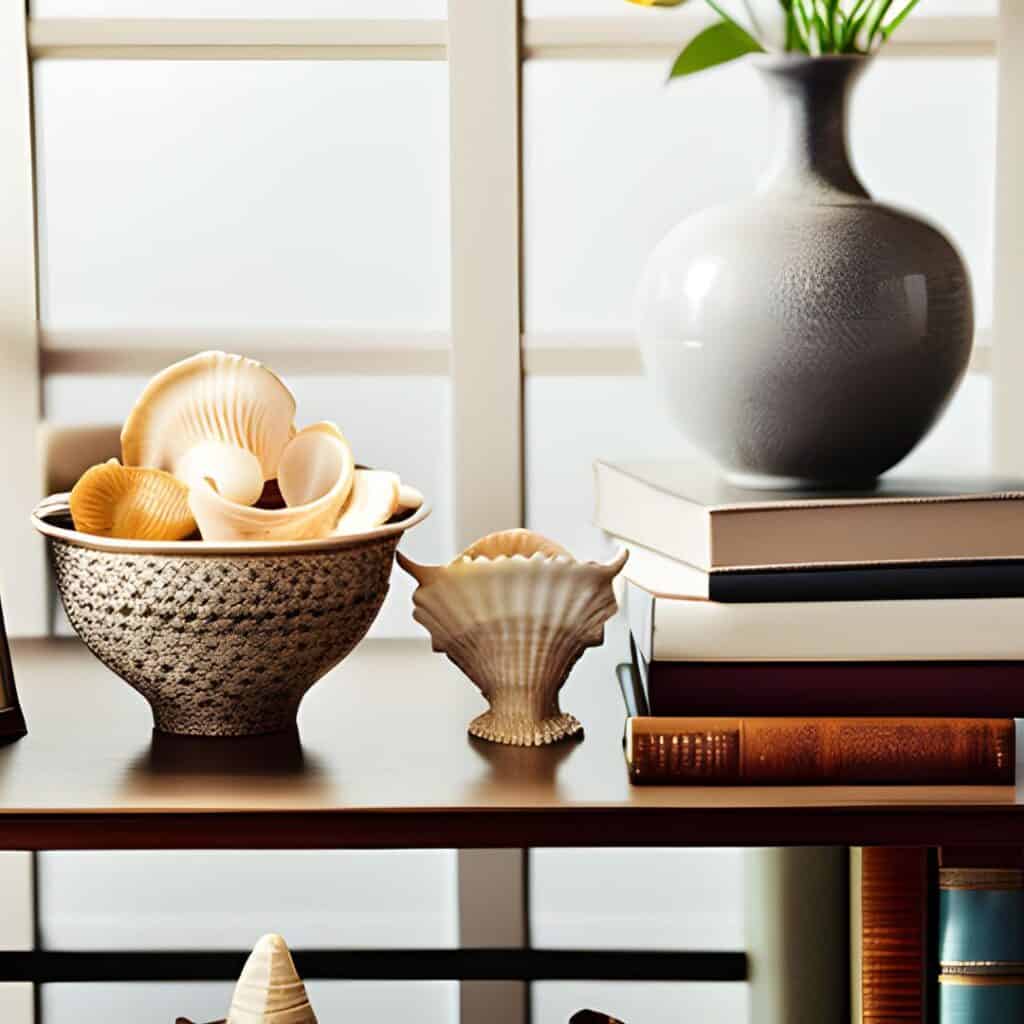 Maintaining and Updating Your Styled Space
Creating a sanctuary within your home is an ongoing process. Its never done. It's important to maintain and update it regularly to keep it feeling fresh and inviting. Take the time to clean and organize your space regularly, removing any clutter that accumulates over time.
Consider updating your space with small changes and additions. This could be as simple as swapping out throw pillows, changing the artwork on your walls, or adding new plants to your collection. These small updates can make a big difference in the overall look and feel of your space.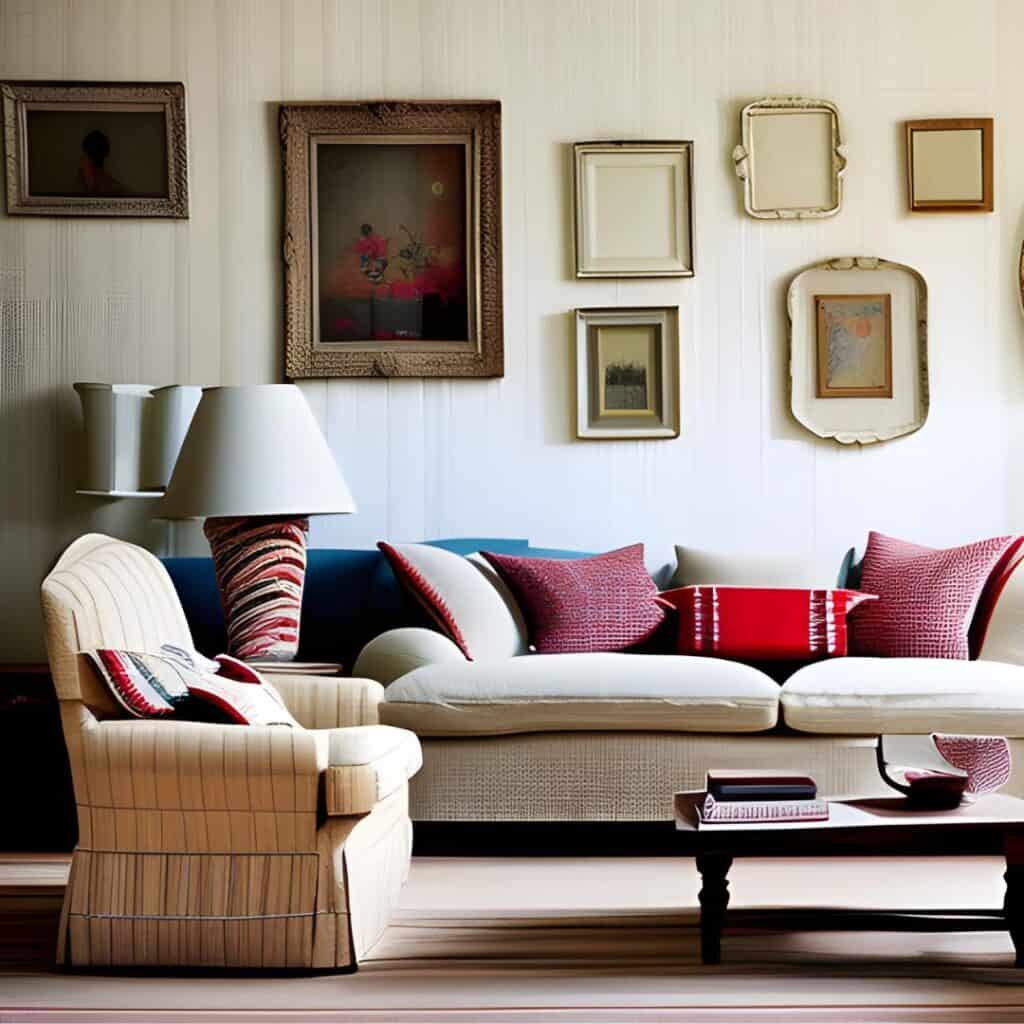 Lastly, don't forget to take the time to enjoy your sanctuary. Whether it's curling up with a book, practicing yoga, or simply enjoying a cup of tea, make your sanctuary a place where you can truly recharge and find peace.
Don't Be Intimidated
Taking the first step is often the hardest. Experiment and start creating. Your home will never feel dynamic if you only ever make safe bets. Always choose from the heart. If it makes you happy; its a great choice.
If you've enjoyed these home styling tips, join our email list for more ideas.