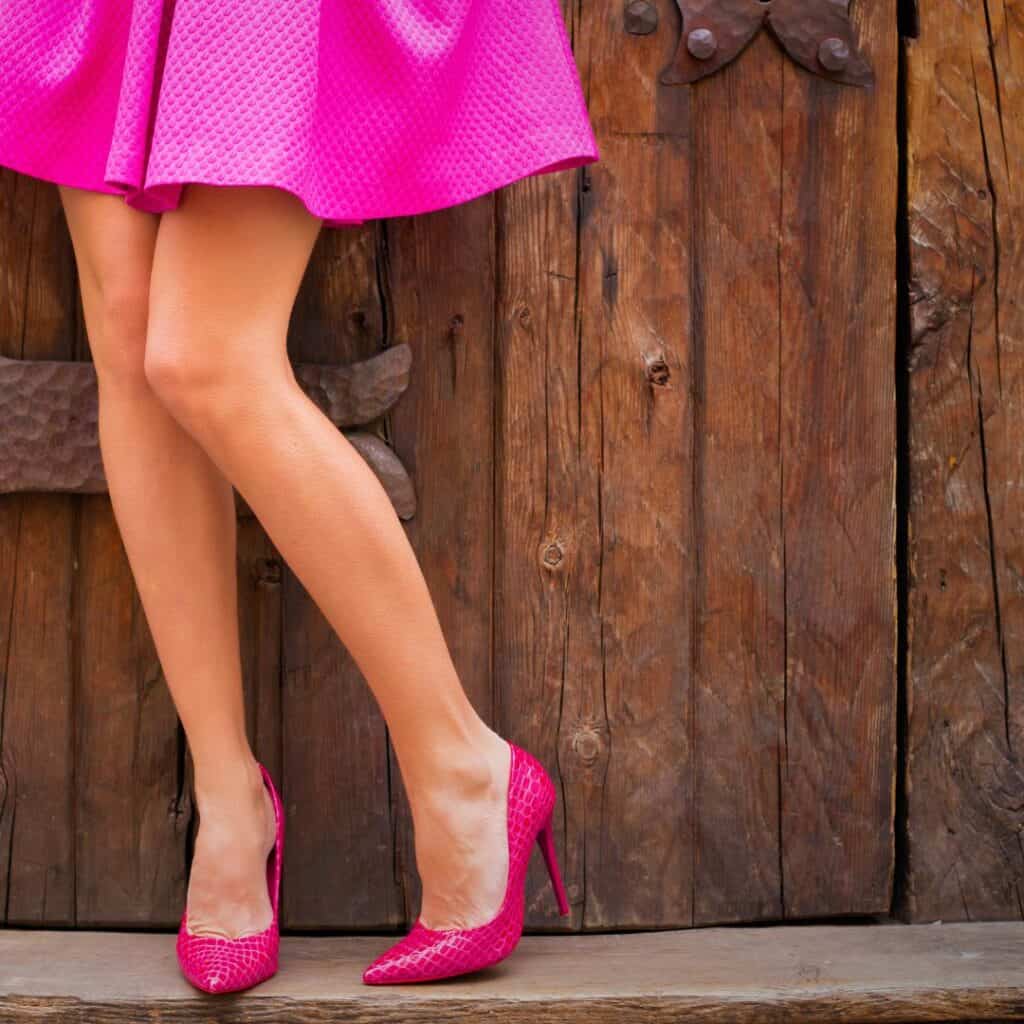 In a world where trends seem to come and go at the blink of an eye, it's great to find ways to keep your style fresh and unique. Enter the art of refashioning – a creative and sustainable way to transform your outfits and elevate your fashion game. Whether it's revamping an old pair of jeans, dying a top, changing the hem or sleeve length, or repurposing accessories, refashioning allows you to breathe new life into your wardrobe. With a little imagination you can unlock a world of endless possibilities.
Where could you add these buttons for a new look? Coat, shirt, jacket, dress…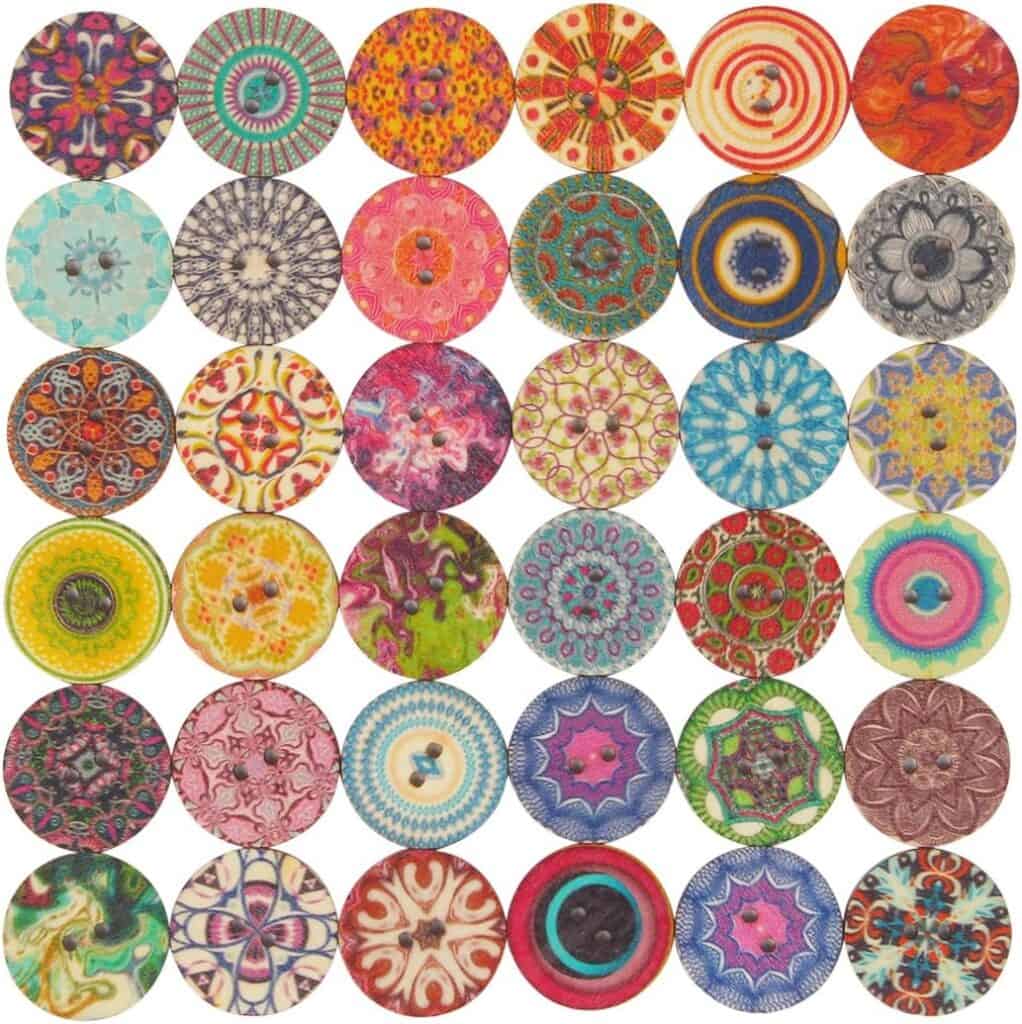 Not only does this save you money, but it reduces waste, contributes to a more eco-friendly fashion industry and helps you enjoy your favorite pieces for longer. Celebrities like Trinny Woodhall often talk about restyling and changing the look of old outfits.
So, if you're ready to unleash your inner fashionista, join us as we explore the tips, tricks, and inspiration to refashion your outfits and take your style to new heights.
Benefits of Refashioning Your Clothes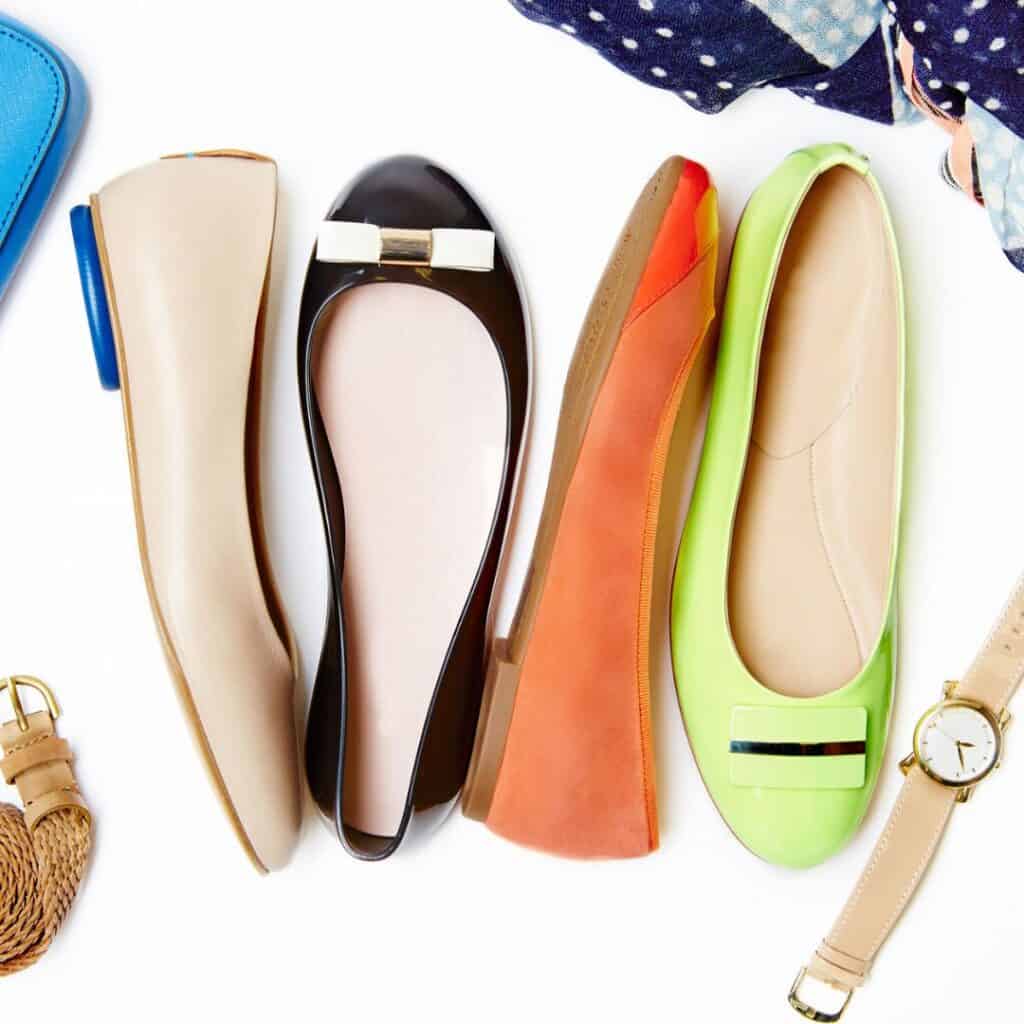 This isn't new. Its been going on forever; new label, old concept. Before it was simply called mending, making ends meet or being 'careful'. This time the trend isn't coming from lack or running out, but from being resourceful; instead of wasteful. One of the biggest advantages though, is creating a unique style that you love. You can stand out from the crowd and express your individuality in new ways.
It also promotes sustainability. By repurposing you're reducing the demand for new items and minimizing the environmental impact. This helps to retrain our brains from a throwaway culture where garments are discarded after only a few wears to one that appreciates good things by extending the lifespan of your existing pieces. Change your handbags or shoes with dye or fabric.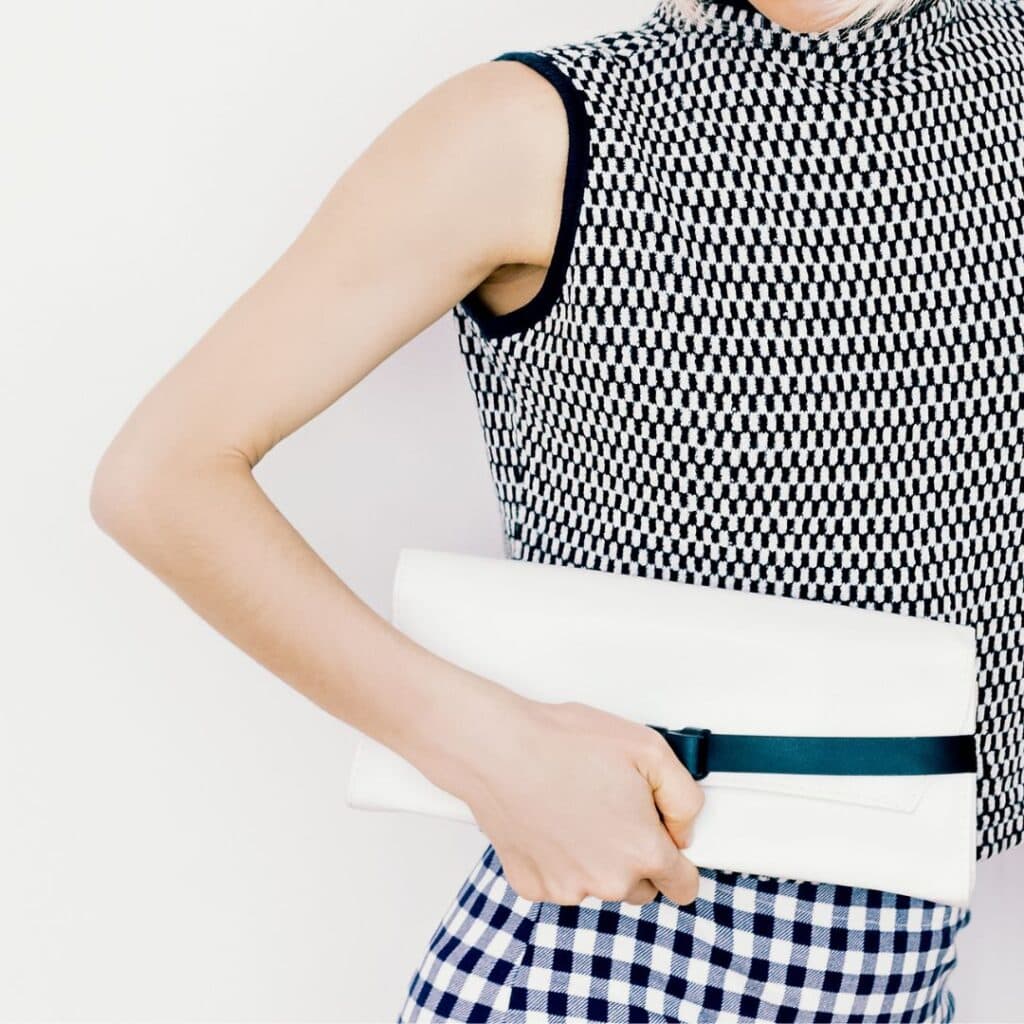 You can also save money for something else with higher quality design or materials. You are worth it.
Tips for Finding the Right Refashion Projects
Your first step is finding the right pieces to work with. Dig deep into your closet and select items that you love but:
Feel outdated; fading, or in need of repair; but otherwise they still make you look and feel great and have life in them.
Have interesting details, unique fabrics, or a flattering cut that can be repurposed or transformed.
Consider the fabric, construction, and potential for transformation.
Don't be afraid to mix and restyle outfits; a dress with a different blazer or coat.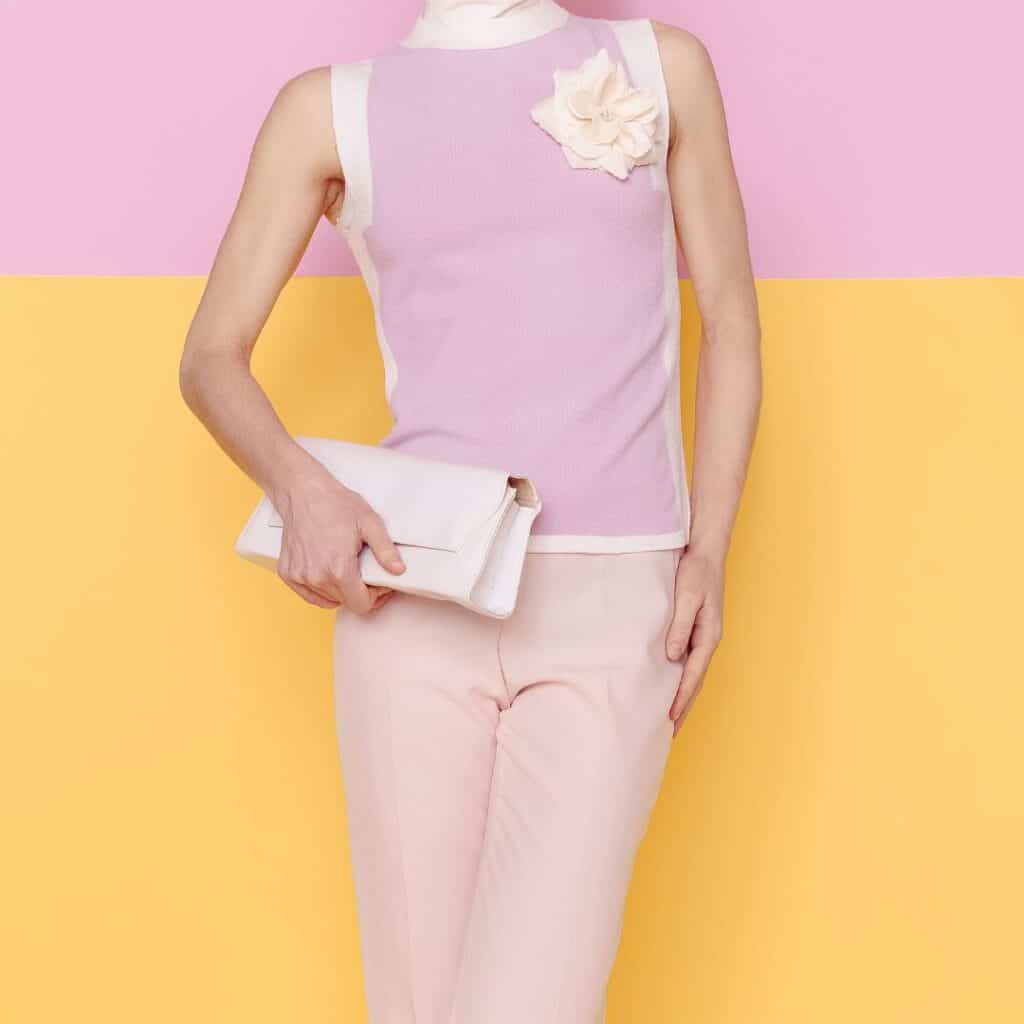 Beyond your own closet you can look to thrift stores, vintage shops, and online marketplaces to find hidden gems. The key is to have an open mind and let your creativity guide you.
Fast Refashion for Those Without Skills
Not everyone has time, energy or the skills to upcycle. If this is the case, this part of the conversation is for you. If you have pieces you love and are still in good condition then;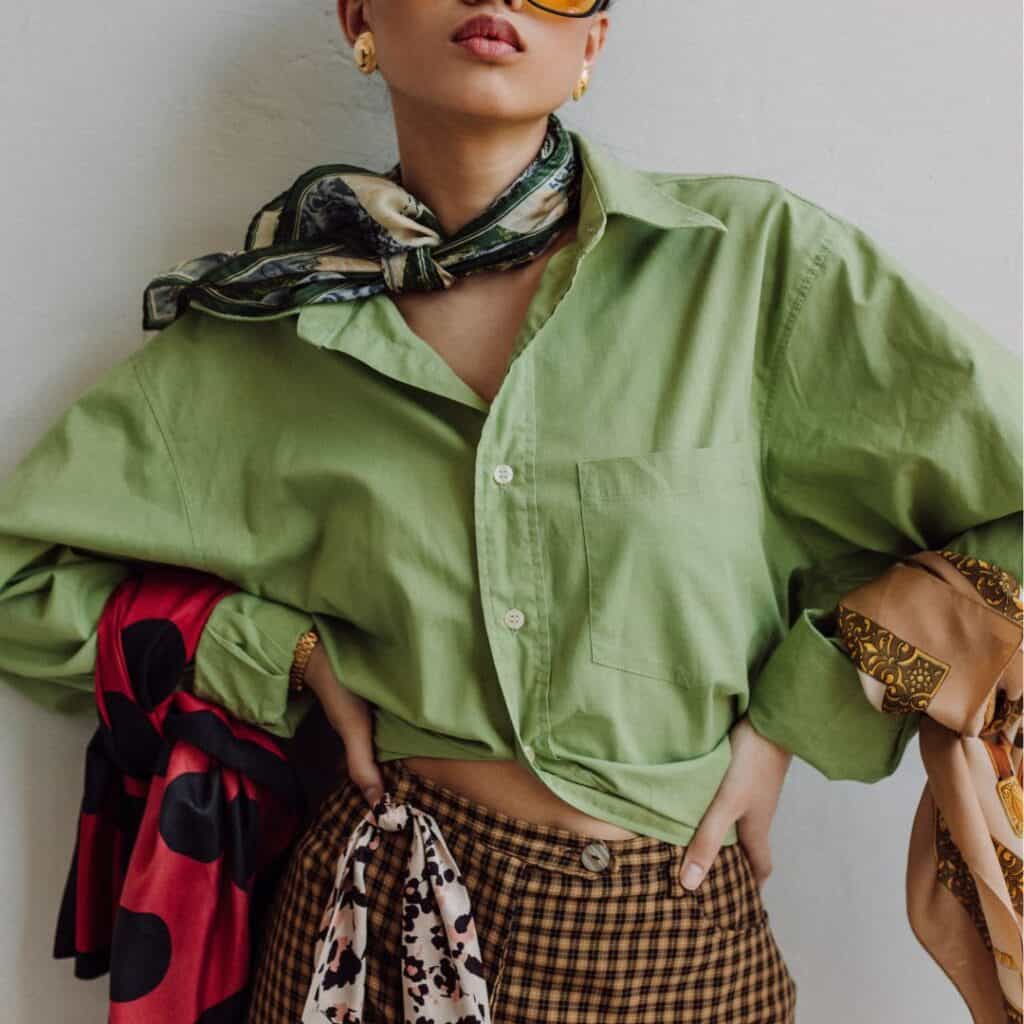 find a tailor. If you need invisible mending, lengthening, shortening, patches etc get professional help.
find a laundry who can advise and dye pieces for you. Ever had a navy blue or linen piece and the color is patchy. This is the perfect time to dye it and remove fade marks. You can also change colors completely. Dying works best if the materials are natural with no added synthetics. At home dyeing is relatively straight forward. You can find full tutorials on youtube if you want to make this at home.
whiten items to make them look fresh again. Look for non-toxic, non-bleach solutions; they are kinder to fibers which can weaken when bleach is used on them. People have used lemons or baking soda to whiten textiles for centuries but sometimes you need something stronger. Let me know if you find a product you love.
find a shoe repairer who can dye shoes. Dyeing shoes professionally is worth every cent when you shoes are a comfortable great fit. Sometimes the process can make shoe shrink, so find a shoe repairer who has done this before, especially if they were expensive shoes.
consider changing the buttons on your favorite top, cardigan, coat, dress to update the look.
consider adding shoulder pads to pieces like t-shirts or blazers that have lost some shape with time. A little shoulder pad boost can make all the difference.
add patches around the elbows to jackets or sweaters. Around the neck can be trickier. If its faded simply dye it. Changing lapels can be expensive and may not be worth the investment.
add a belt to change the line and look of your outfit. It can update your look instantly. The belts below come in sets with many sizes, materials and belt buckles to choose from. Inexpensive instant winner!
don't invest time or energy in pieces that are not well made, not classic in design or are made of synthetic materials.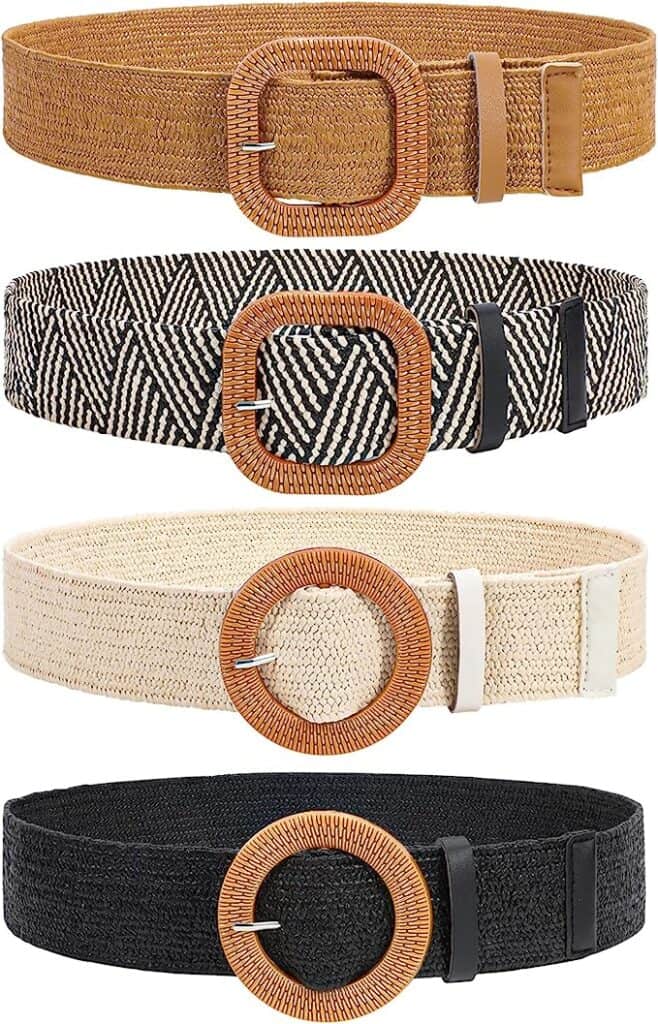 Understanding Different Techniques
This isn't for everyone. Refashioning include a wide range of techniques, from simple alterations to complex techniques. Here are a few common techniques to get you started and help you choose the right approach for each design:
1. **Simple Alterations** – This technique involves making minor changes to a piece to improve its fit or style. Examples include shortening sleeves, taking in the waist, or adding darts for a more tailored look. Simple alterations are a great way to update basic pieces and make them more flattering.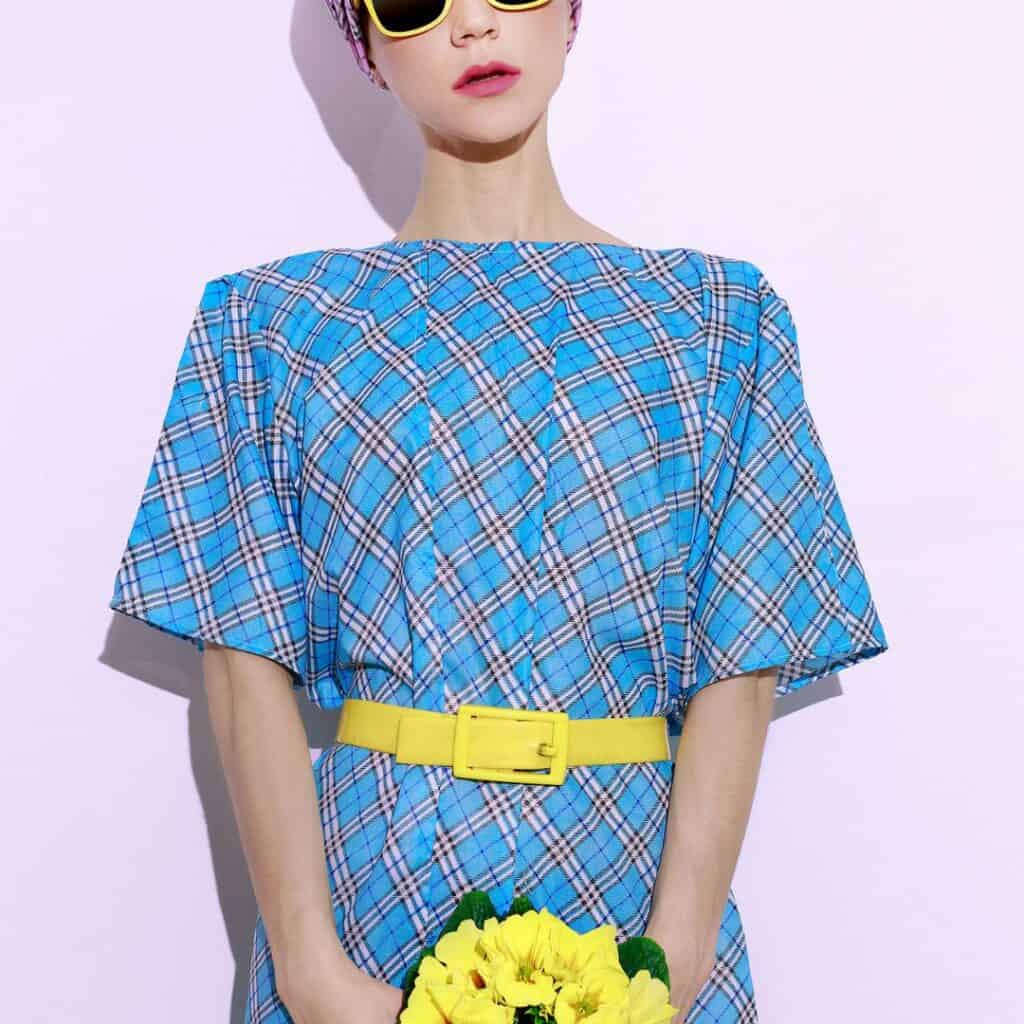 2. **Cut and Sew** – This technique involves cutting apart different garments and sewing them back together to create something new. For example, you can combine the top of one shirt with the bottom of another to create a unique blouse. Cut and sew techniques require some skills but offer endless possibilities for customization.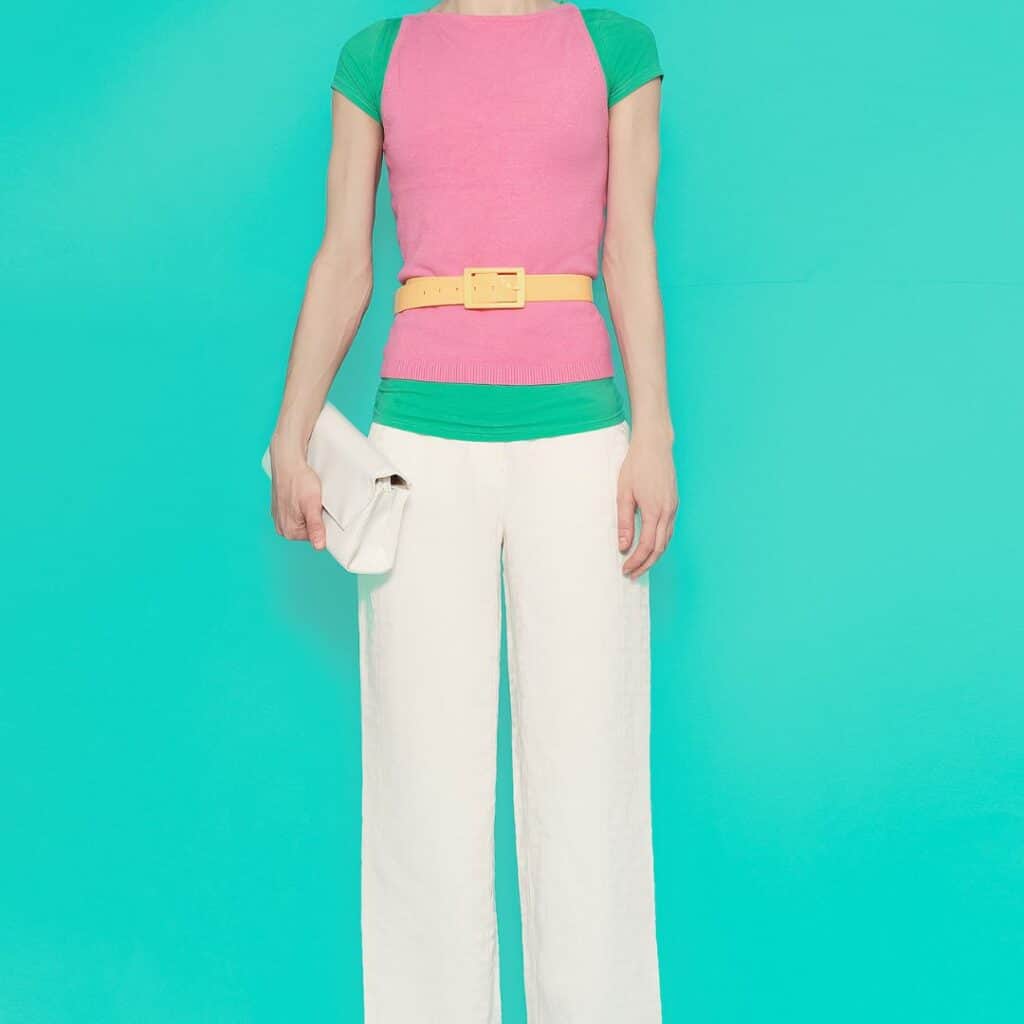 3. **Dyeing and Printing** – Changing the color or pattern of a piece can completely transform its look. Dyeing allows you to experiment with different colors and create unique effects, while printing allows you to add patterns or designs to your item. Both techniques are particularly useful for refreshing old or faded pieces.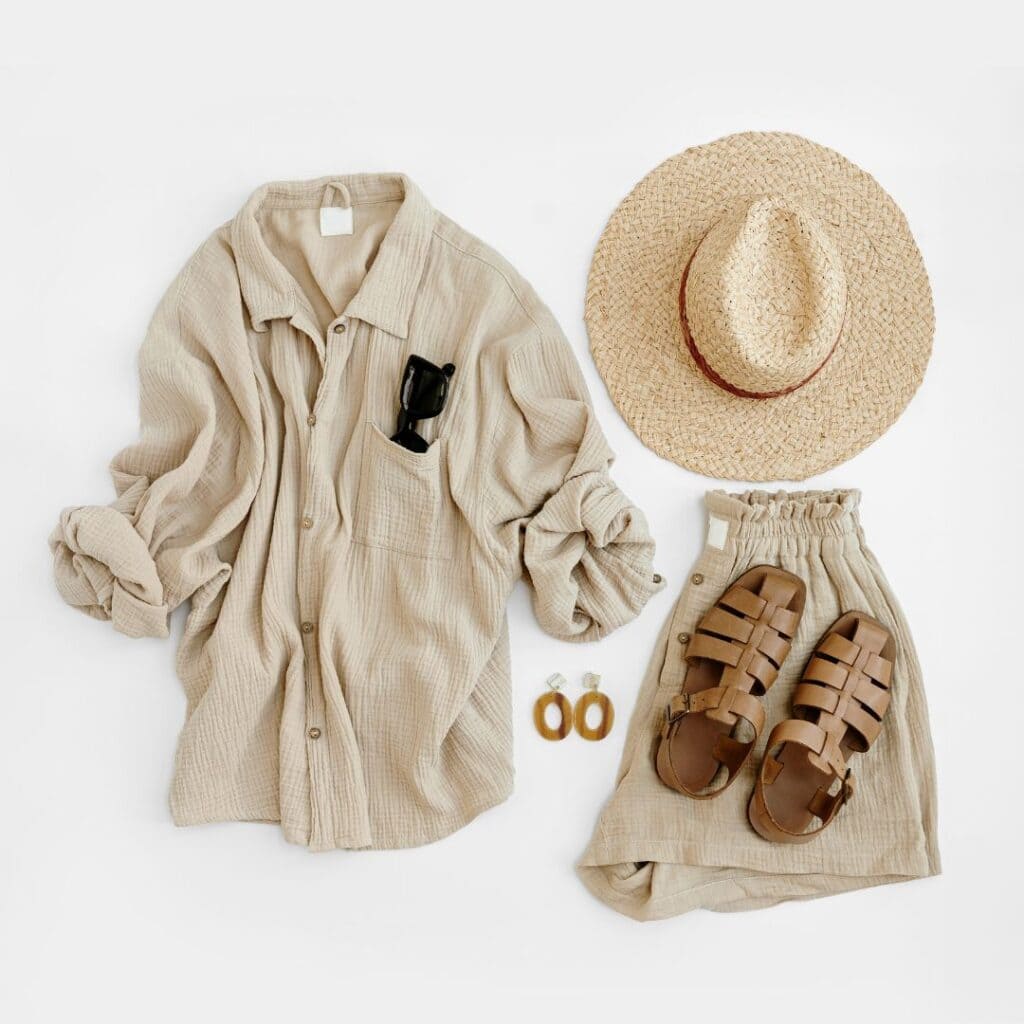 4. **Adding Embellishments** – Embellishments such as beads, sequins, lace, or embroidery can add a touch of glamour and uniqueness to your upcycled pieces. Whether its adding trim to a plain blouse or embroidering a design on a denim jacket, embellishments can take your favorite pieces to the next level.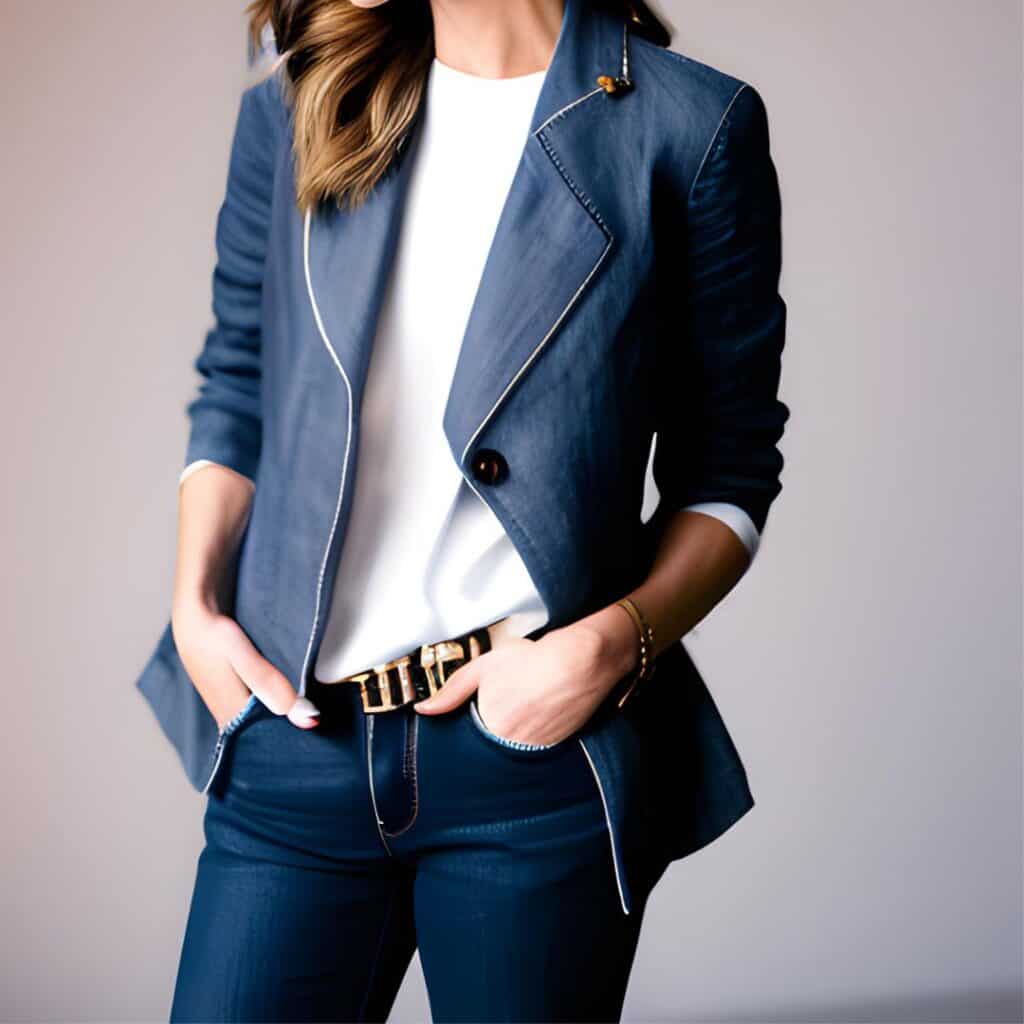 Step-by-Step Guide to Refashioning a Basic T-Shirt
Projects like transforming a basic t-shirt is a great beginner project that can be easily customized to suit your style. Here's a step-by-step guide to get you started:
1. **Choose Your T-Shirt** – Select a basic t-shirt that you want to redesign that fits well and is in material that you like.
2. **Decide on the Design** – Determine how you want to transform it. This could involve cutting off the sleeves, adding a lace trim, or creating a tie-dye effect. Sketch out your design or find inspiration from fashion magazines or online platforms.
3. **Prepare Your Materials** – Gather all the materials you'll need such as scissors, needles, thread, lace trim, or fabric dye; make sure you have everything ready before you start.
4. **Cut and Sew** – Following your design, carefully cut the t-shirt according to your desired shape or style. If you're adding embellishments or details, add them on using a needle and thread or a machine. Take your time and make sure your stitches are secure.
5. **Try It On** – Once you've finished, try it on and make any necessary adjustments. This is your chance to ensure the fit and style are exactly what you envisioned.
6. **Rock Your New T-Shirt** – Now that you've transformed your t-shirt, it's time to show it of by pairing it with your favorite jeans, skirt, or shorts for a stylish and unique outfit that reflects your personal style.
Transforming Old Jeans into Trendy Shorts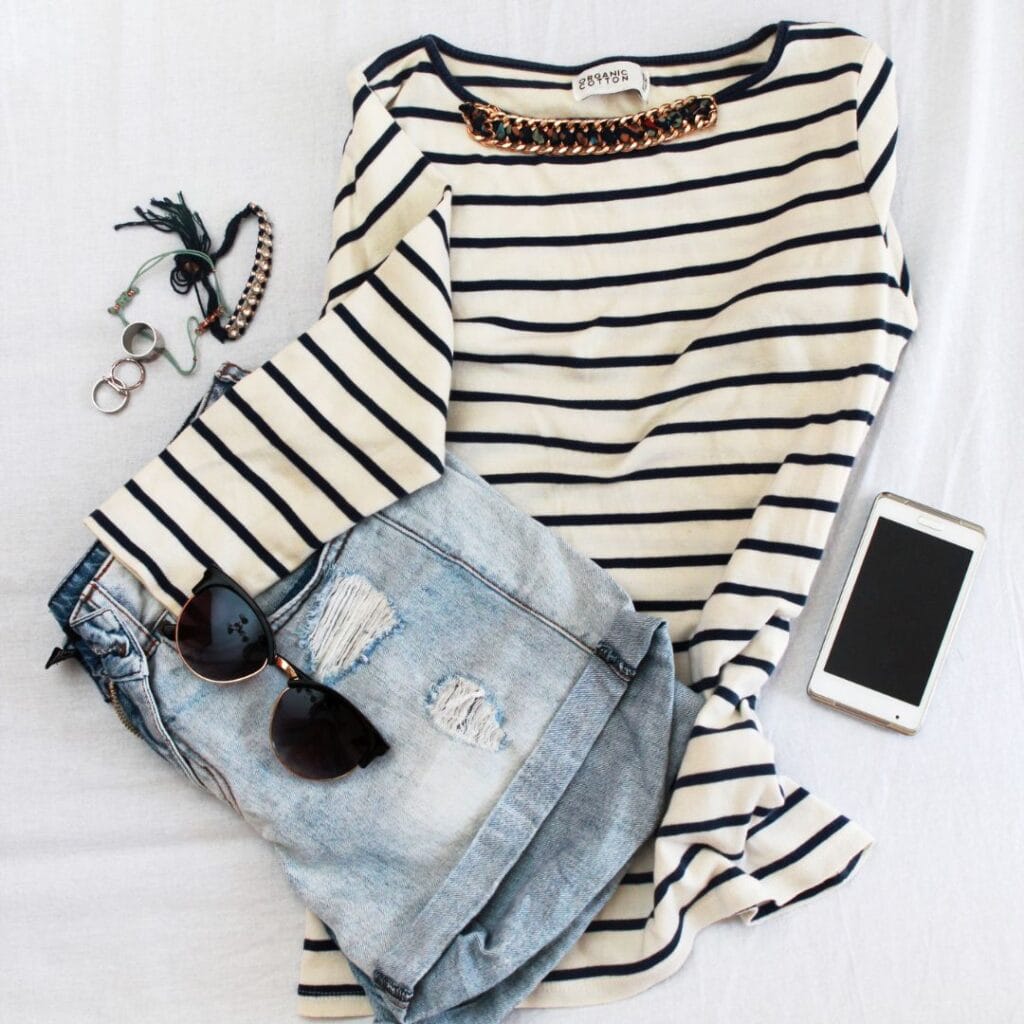 One of the most popular refashioning ideas is to upcycle old jeans into trendy shorts. This is a great way to breathe new life into worn-out denim and create a summer staple. Here's how you can do it:
1. **Choose Your Jeans** – Choose the pair of jeans to diy into shorts. Make sure they fit well around the waist and hips.
2. **Measure and Mark** – Put on the jeans and decide how long you want your shorts to be. Use fabric marker or chalk to mark the spot and remember to leave a little extra length if you want to add a rolled cuff or hem.
3. **Cut Carefully** – Lay the jeans flat on a table and carefully cut along the marked line. Take your time and use sharp scissors for clean and even cuts. If you want a distressed look; create small cuts or frayed edges.
4. **Finish the Edges** – To prevent fraying, fold the edges of the shorts inward and sew a straight stitch along the hemline by using fabric glue or iron-on hem tape.
5. **Optional: Add Embellishments** – If you want to add some extra flair to your shorts, consider adding embellishments like studs, patches, or embroidery. Get creative and customize your shorts to reflect your personal style.
6. **Style and Enjoy** – Once your shorts are ready, style them with your favorite tops and accessories. Whether you prefer a casual or dressed-up look, your shorts will add a trendy touch to any outfit.
Elevating Your Style with Accessories
You can also refashion accessories to elevate your style and quickly update your look with a few well chosen pieces. Here are a few ideas to get you inspired:
1. **Statement Jewelry** – Upcycling old necklaces, bracelets, or earrings by adding beads, charms, or pendants. You can also repurpose vintage brooches or buttons to create unique pieces.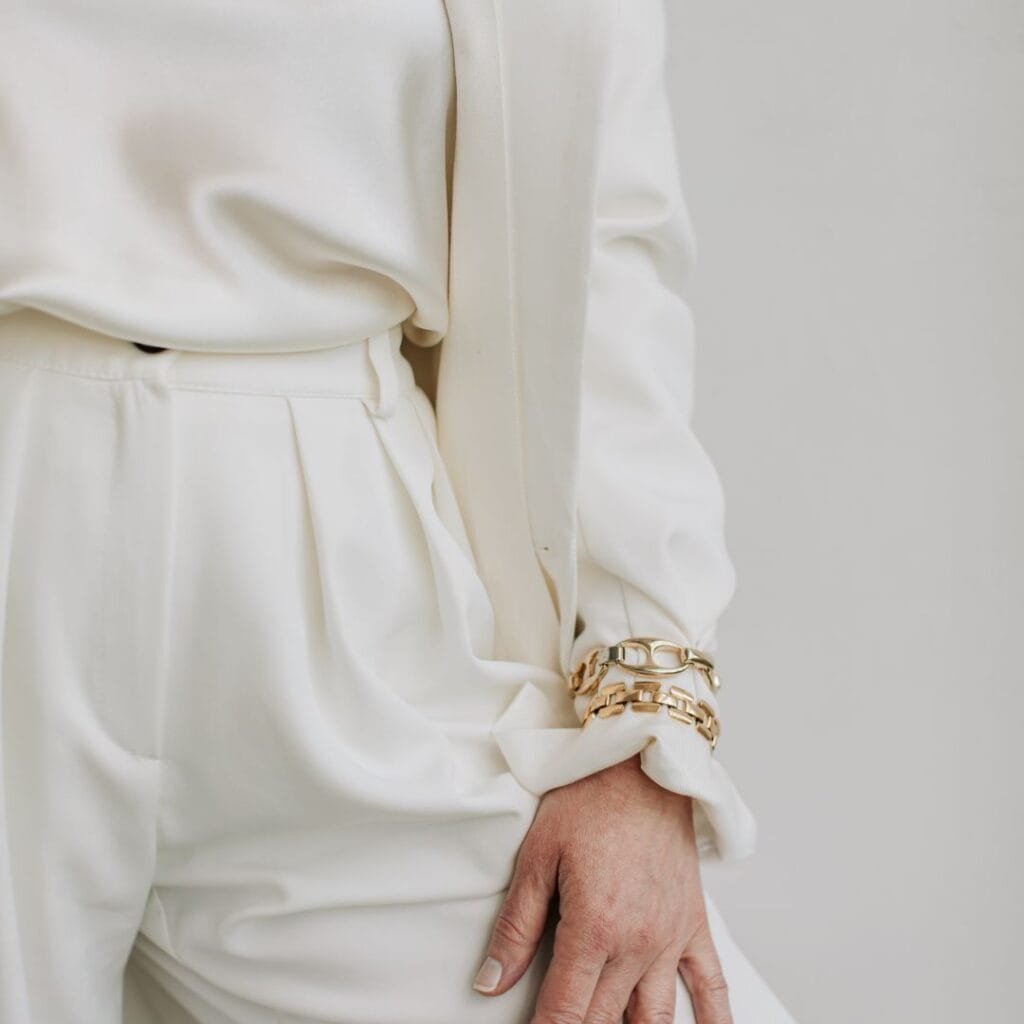 2. **Bag Makeover** – Give an old handbag or clutch a new lease on life by adding material panels, embroidery, or studs or painting or dyeing the bag to change its color or pattern.
3. **Shoe Revamp** – Transform plain shoes into works of art by painting them with shoe paint or adding embellishments like rhinestones or studs. You can also experiment with different laces or replace worn-out soles.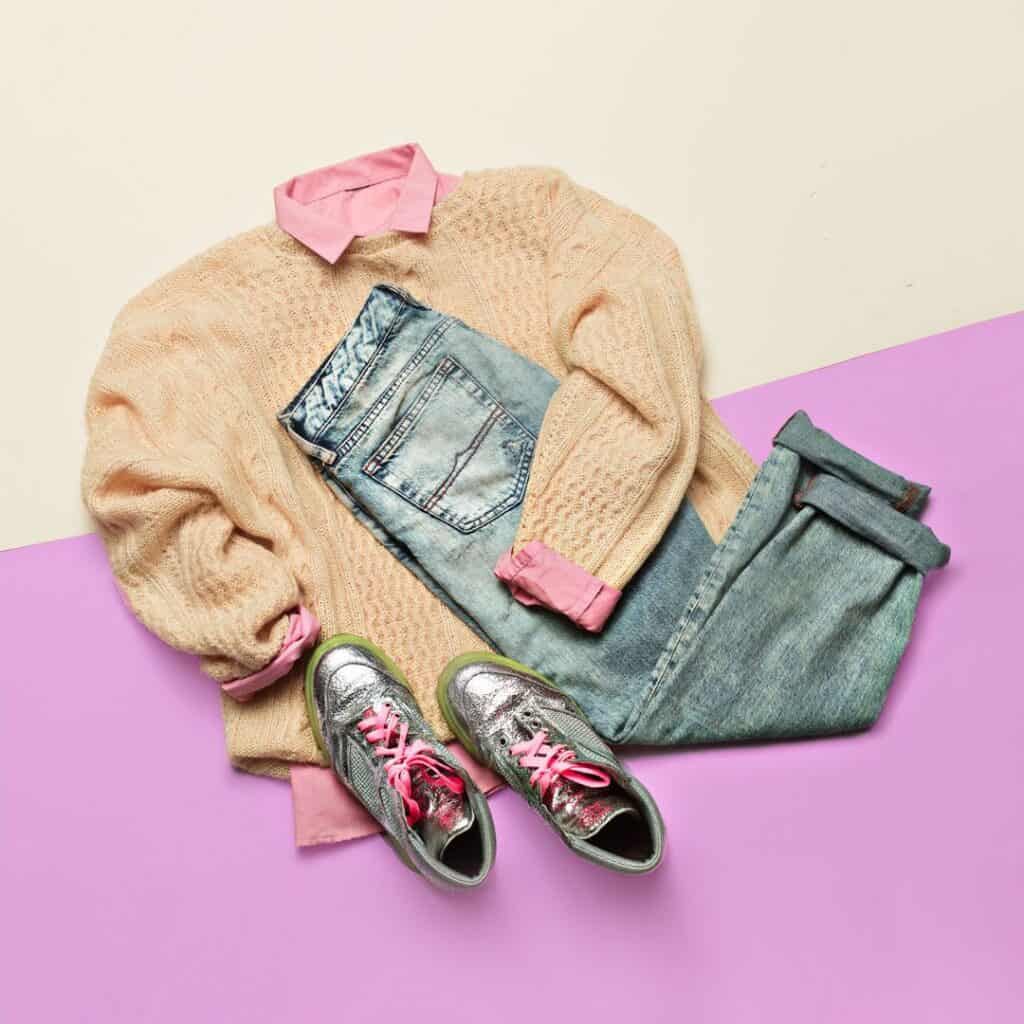 4. **Hair Accessories** – Refashion old scarves, headbands, or hair clips by adding flowers, bows, or beads. You can also repurpose vintage silk scarves into stylish headwraps or turbans.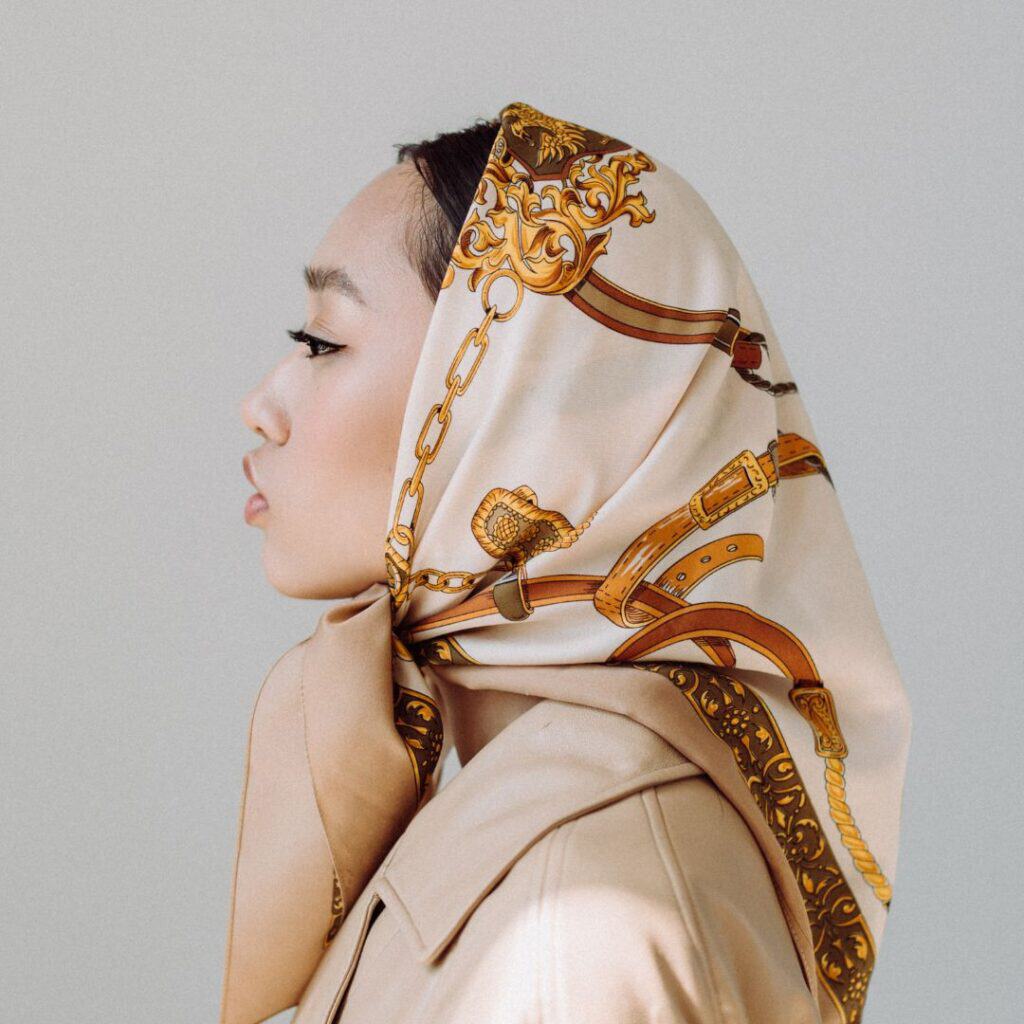 Experiment with different materials, textiles, colors, and techniques to create accessories that truly reflect your personal style.
Resources for Learning More
If you're eager to dive deeper, there are plenty of resources available to help you expand your skills and knowledge. Here are a few recommendations:
1. ** Refashion Tutorials ** – Websites like YouTube and Pinterest offer a wealth of tutorials and step-by-step guides. Search for specific ideas or techniques you're interested in, and you'll find a treasure trove of inspiration and instruction.
2. **Sewing Classes** – Consider taking classes or a workshop in your local community. Refashion classes vary from basic mending, pattern making, and valuable techniques with hands-on guidance.
3. **Books, Podcasts and Blogs** – Check out podcasts titles like "Refashionista" by Sheri Pavlovic or books like the 2022 New York Best Seller "Make, Sew and Mend: Traditional Techniques to Sustainably Maintain and Refashion Your Clothes" by Bernadette Banner for inspiration and guidance.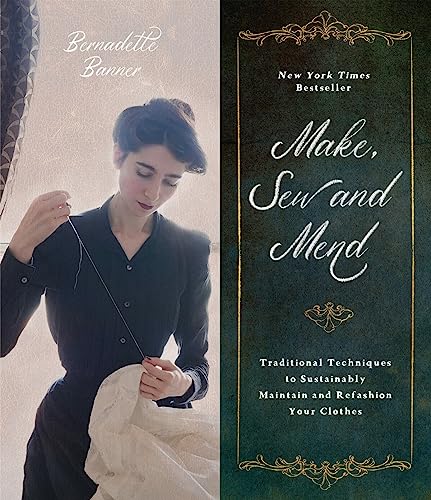 4. **Online Communities** – Join online communities and forums where enthusiasts share their refashion projects, tips, and advice. Connecting with like-minded individuals can provide support, encouragement, and new ideas.
Conclusion
This is a creative and sustainable way to transform your outfits. Its fun, will save you money, and add so much depth to your existing wardrobe. From simple alterations to more complex transformations, the possibilities are endless. So unleash your creativity, and start making your way to a more stylish and minimalist capsule. The art of refashion awaits, and it's time for you to elevate your personal style with this fountain of power dressing.
We are creating eco-friendly, sustainable products, join our list and come with us on our journey.