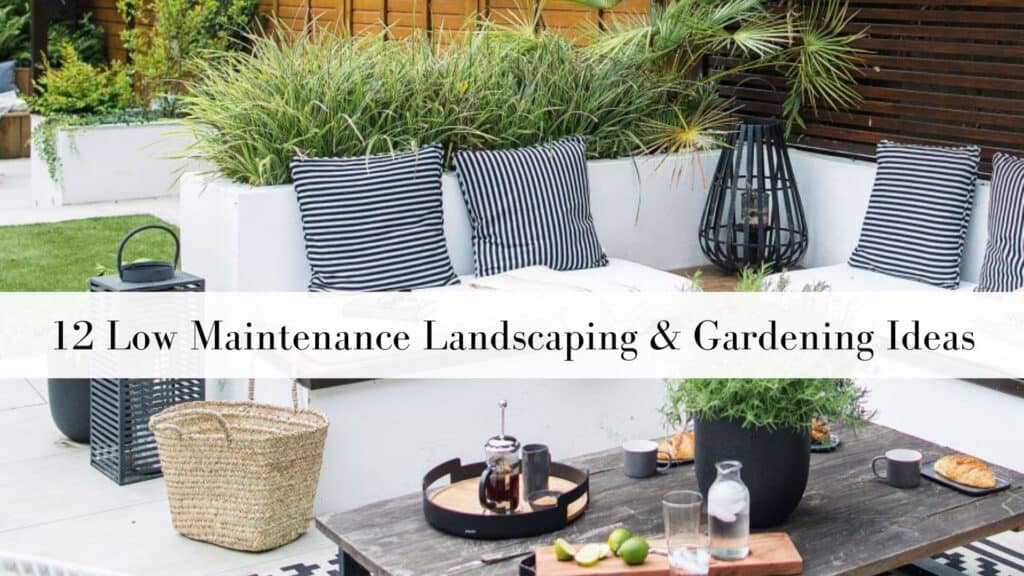 Low maintenance landscaping can help you create and maintain a garden you love. There are countless reasons why you should create a beautiful garden space. A low maintenance garden can help you help the environment. Caring about the environment means saving water, using less or no harmful chemicals and pesticides and giving you a work life balance with more time to do the things you love.
A great garden can improve your mood and help you relax as part of your daily ritual, and we all need more of that but a garden with great landscaping can add thousands to your home's value. And using low maintenance landscaping and clever garden ideas will give you both. You can enjoy your garden by sitting in it, of course, but by using larger picture windows, folding doors and outdoor nooks, you can visually extend the view from your indoor area to the outside. This gives the appearance and use of a larger living and entertaining footprint. It's not something you want to ignore. Here's how to tackle it.
1. Make the Most of What You Have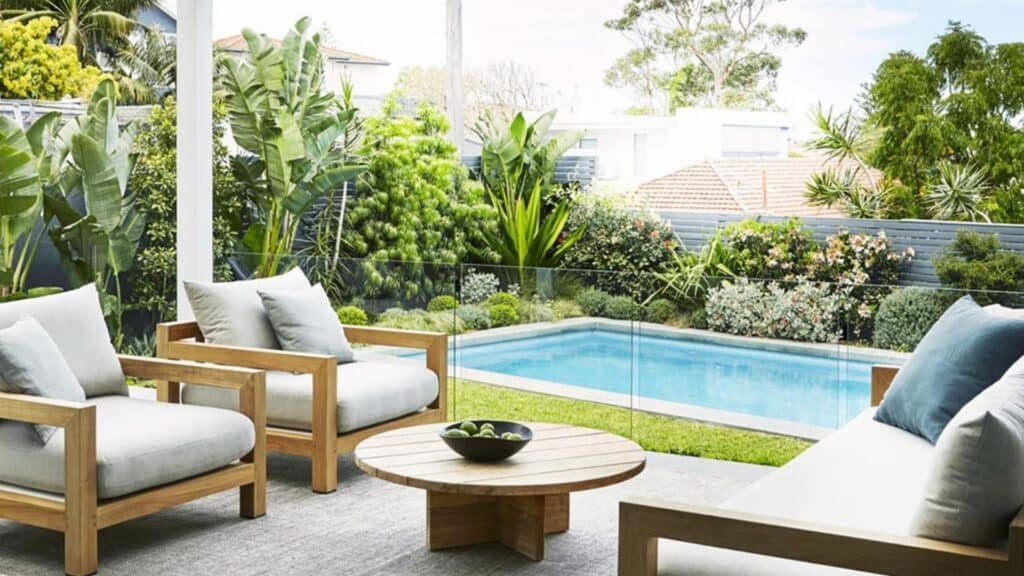 Its time to give your garden an audit and go beyond tidying up, removing branches, leaves and weeds. Are you making the most of your garden? Can you maximize the view out of every window with picture perfect vistas? Is it possible to use every nook of it to live, relax, entertain, play or grow your own vegetables?
How do you want it to make you feel? Begin by creating a vision of what you want your garden to look like. How much time would you like to spend on maintenance or do you need a simple set and forget plan? What ever you decide to create, make sure its eco-friendly for you and the planet. From swimming pools to growing vegetables there is always a healthier solution.
2. Find a Professional Landscaper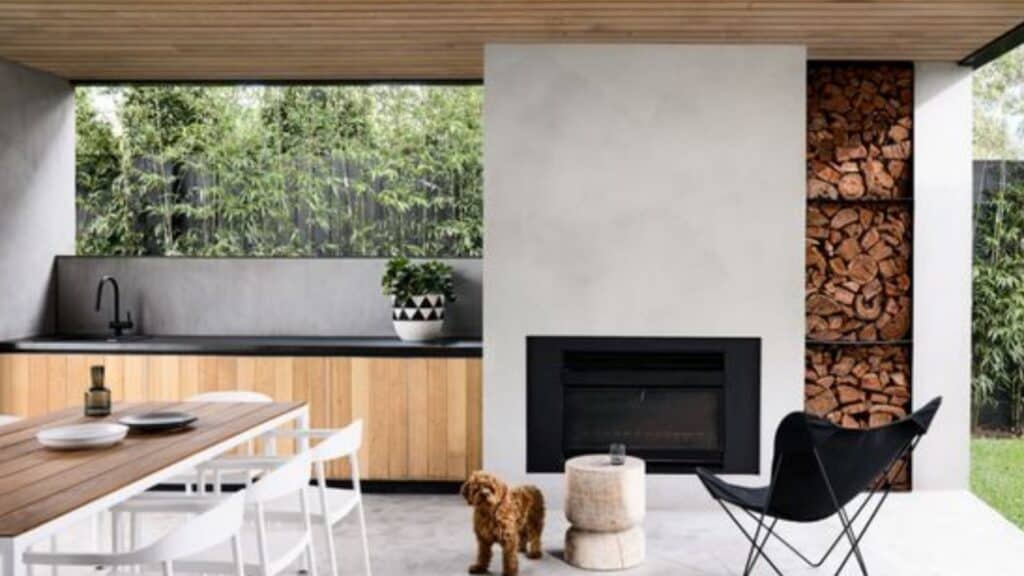 There are some skills you should outsource to get the job done faster and reduce planning and budgeting headaches. A professional landscaper can work out the cost of your new vision.
They can also open your mind to different ideas, options and solutions and even advise how much work is required to maintain your new garden. Its best to get clear from the start about your budget and the time you have to commit to maintaining your garden.
3. Consider Your Landscaping Style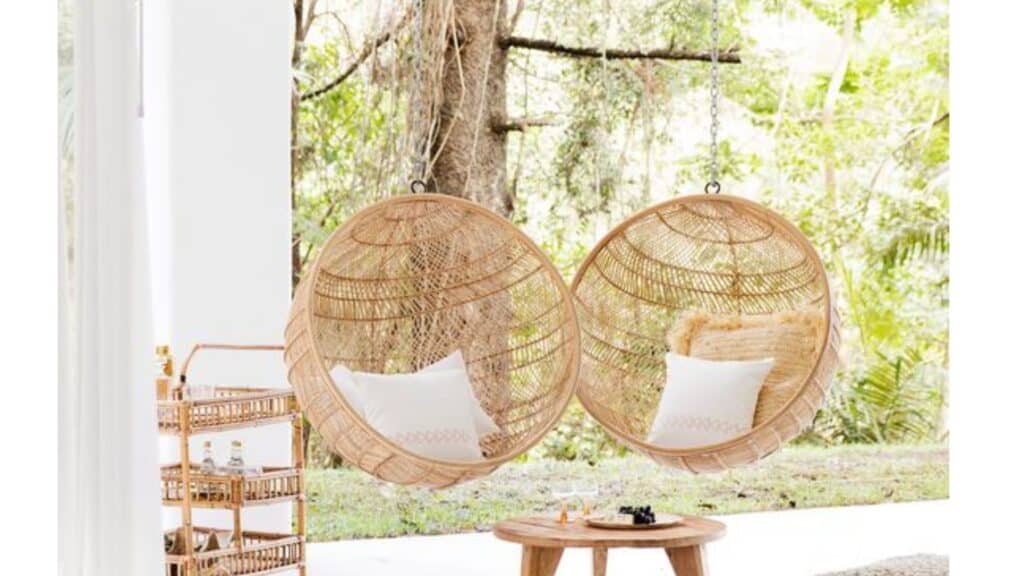 Browse Pinterest, books, websites and magazines to discover what you like or don't like in a garden. Map out your space into possible functional zones; one for entertaining, another for vegetables, and another for relaxing. Consider the visual aspect from one zone to another; linking them visually. Never underestimate the look or appeal of a swing or hammock in a corner. Just looking at one can make you feel more relaxed.
Whether you want a container garden, a coastal garden, balcony garden or cottage garden, remember that weeds, hedges and lawn take time to maintain and something you should consider reducing in your garden. Contemporary landscaping styles with a clean and minimal look need less maintenance than some other landscaping designs. You can add features from other styles to make it your own.
4. Land Plot Size and Garden Constraints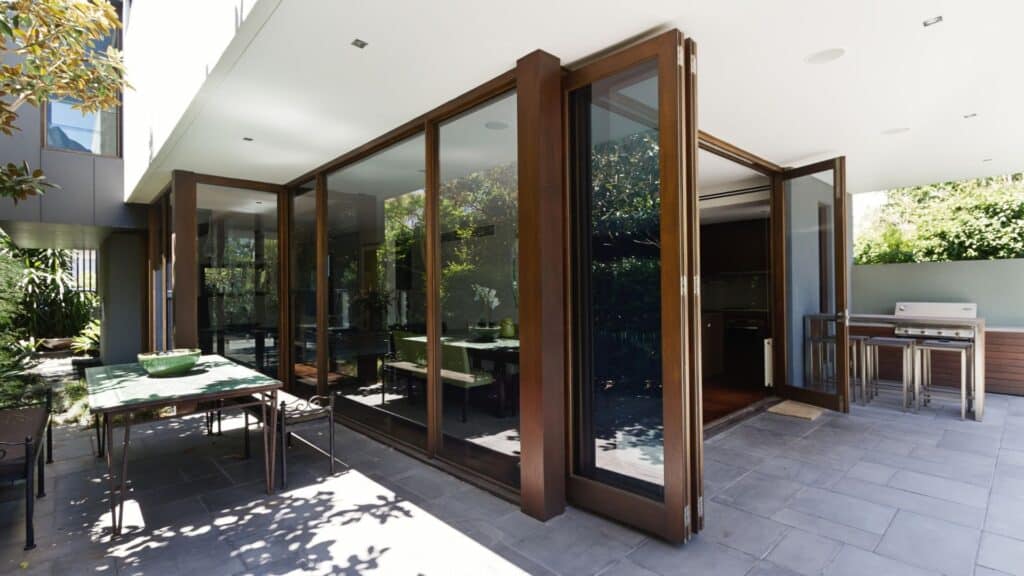 Let's get practical. Do you have any physical and practical constraints such as garden size, footprint shape, noisy neighbors, traffic and council restrictions that could impact your design? Good garden ideas will use these constraints to create something unique and at the same time solve problems. For examples, use hedges, fences and trees to create privacy, absorb noise while creating a visual feast.
Time spent on developing your plan is a good investment.
5. Define Low Maintenance Gardening For You.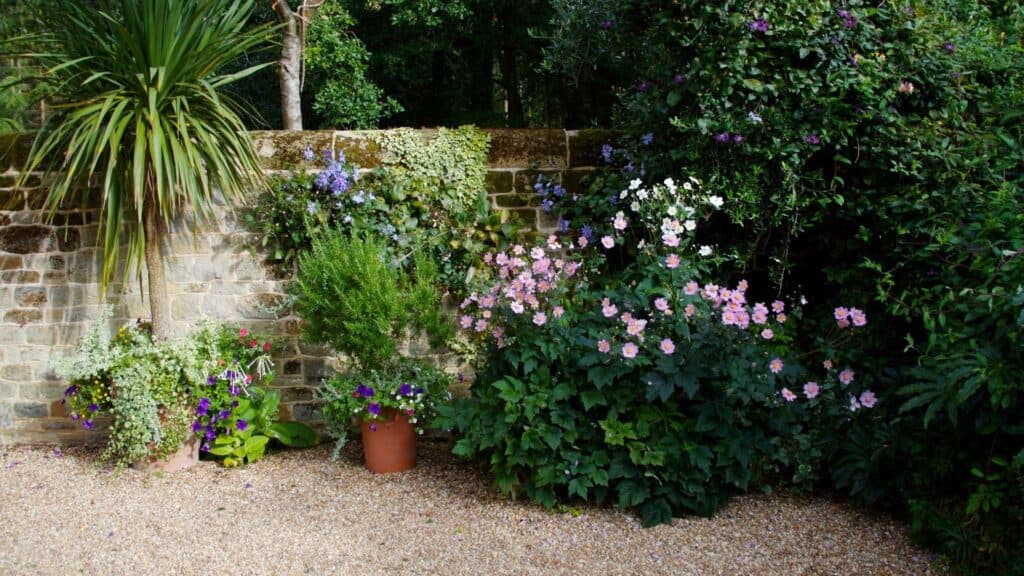 For some people 2 hours in the garden is bliss; for other 2 hours a month is all they have to commit to their garden. You may love lush trees and rows and rows of hedges but do you have time to rake and prune? Would a buyer walk away from your property because they don't have time to maintain the garden?
If you've hired a landscaper ask them to use low-maintenance plants in their plan for your climate and garden area.
6. Go for Hardscaping -Create No Lawn Zones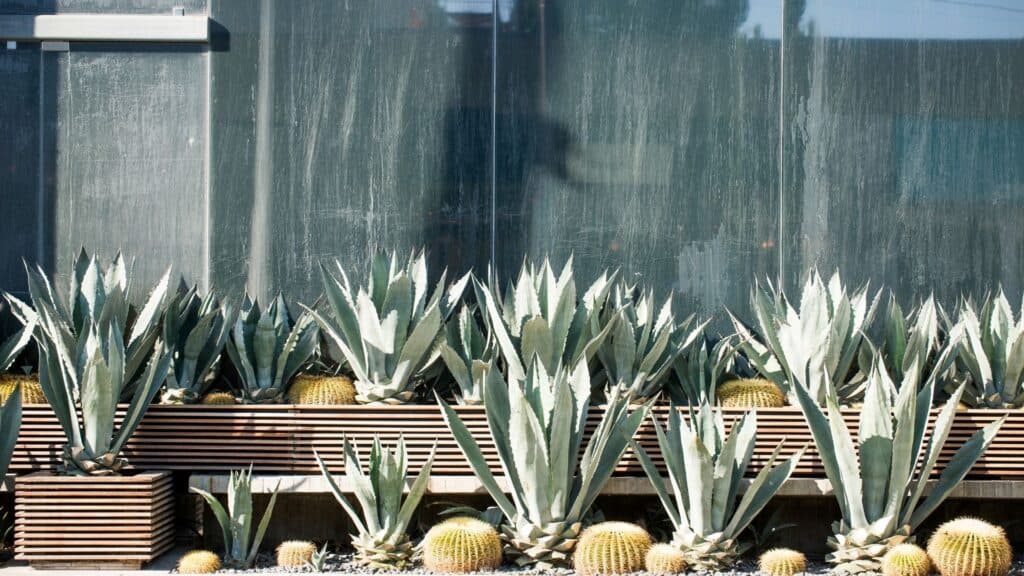 Hardscaping helps to zone areas using paths, raised beds, benches, borders and gravel. Straight lined or curved, beautifully landscaped pathways and raised beds lead your visitors through a journey.
They also reduce the amount of lawn in the front and back garden, reducing mowing. They give your garden structure and definition. When the eye follows hardscaping to the very edges of the property, your yard can suddenly look longer and wider. The result is fewer plants to care for and more spaces to use as a family for lounging or relaxing.
From your deck, patio, gazebo, water features or outdoor kitchen to retaining walls, gravel, paving, and stones, clever hardscaping focal points and visual texture for your garden and perfect for low maintenance landscaping.
7. Low Maintenance Landscaping Tools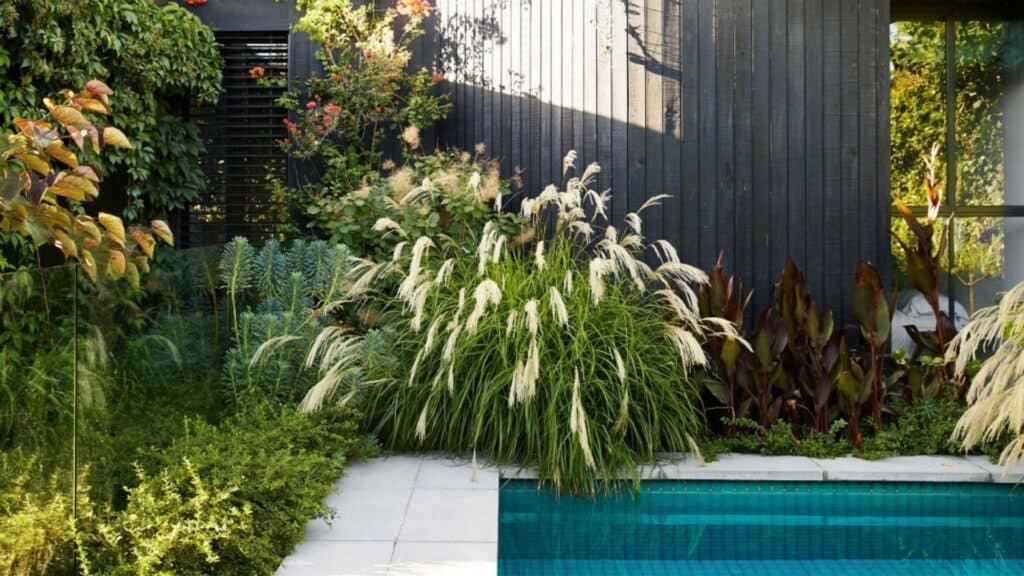 You can also add other low maintenance landscaping tools like a smart irrigation system to reduce water usage and watering times.
Another useful low maintenance tool is lighting. People often forget to add enough lighting to their gardens. Layers of soft lighting, along with good task lighting will make your outdoor area feel larger, and more intimate. Use solar lights and timers where ever possible. These are inexpensive and will save you time and money.
Don't forget to use native plants that are perfect for your climate and location. The beauty of native plants are that they are equipped to handle the local conditions. Fuss free and pesticide free you can create low maintenance landscaping that needs little care and looks amazing.
8. Low Maintenance Climbing Plants and Wall Gardens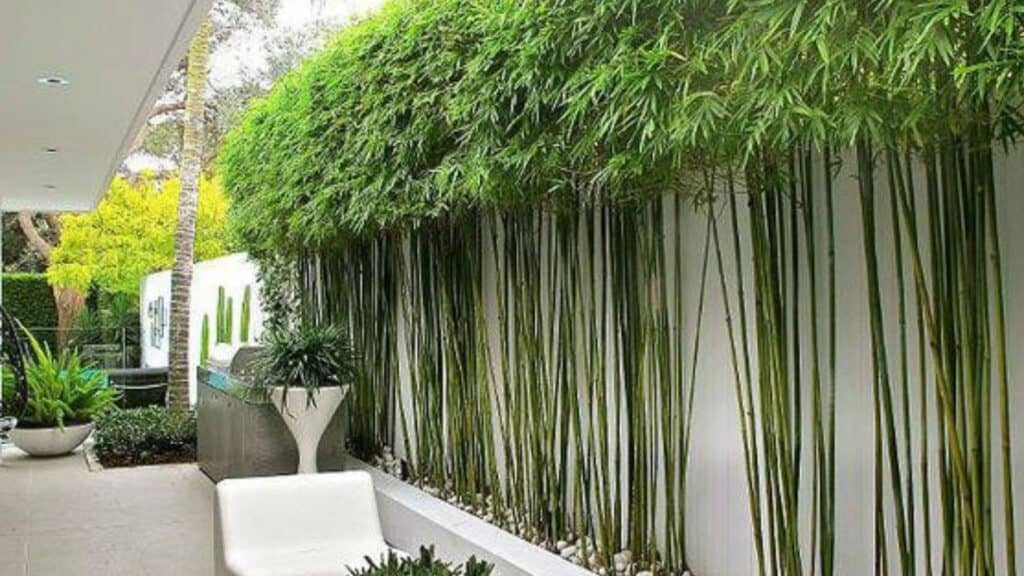 Use plants to create a wall garden or use climbing plants to add a lush backdrop to your garden. These can also hide a myriad of mistakes from an old wall that needs repairing, to an unpainted part of the house or a mix of unsightly downpipes. A wall garden can also absorb noise and give you and your family privacy at the same time.
Climbing plants can soften the look of pathways, edges or other hard surfaces in wood, stone or concrete and create a wonderful contrast of colors and textures.
Select garden ideas, designs and plants that need little maintenance. Plants in varying heights, foliage color and texture add dimension and interest to your wall garden.
9. Create a Visual Indoor-Outdoor Connection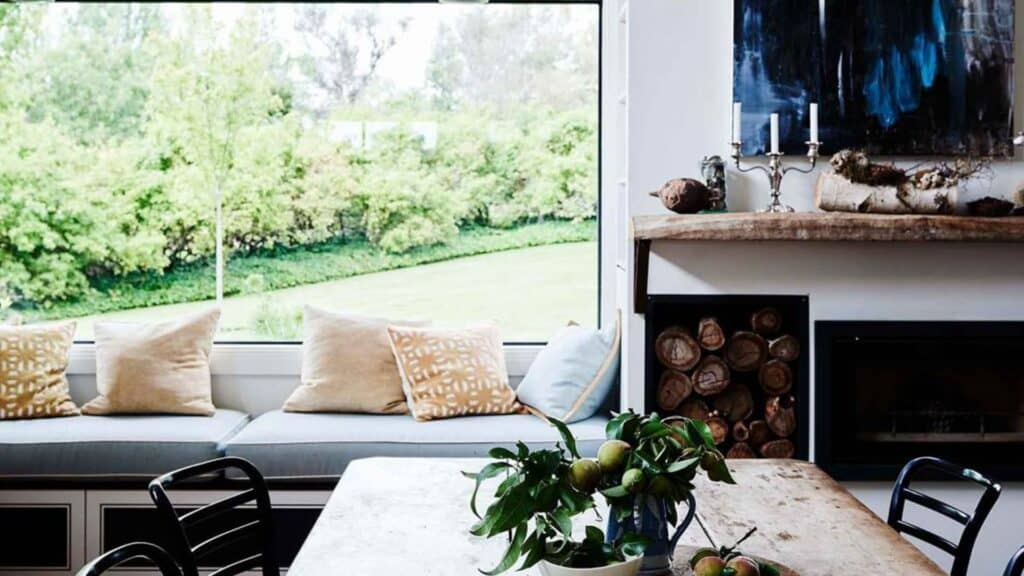 A good garden design will take into account the flow of your home and, from your windows, will look like a seamless extension to your home. When scenes from windows look like still life art, then you know you have captured and distilled the essence of your garden ideas. Imagine seeing a relaxing garden view from your kitchen, bedroom or home office.
Your home will feel much larger as you flow from inside to outside. This natural extension can be achieved using large doors, bi-folds and windows. It doesn't matter how big your garden is, what matters is how it makes you feel; a tranquil space that complements and enhances the architecture of your home.
Use plant palettes that are lush and textural and also need little attention. Mix succulents along with dogwood, or feather grass with burgundy cannas and get more texture and color throughout. Consider the foliage size, shape and color. Would it look good on a canvas? Because that is the look you want to see from inside your home.
10. Create 3 Low Maintenance Landscaping Focal Points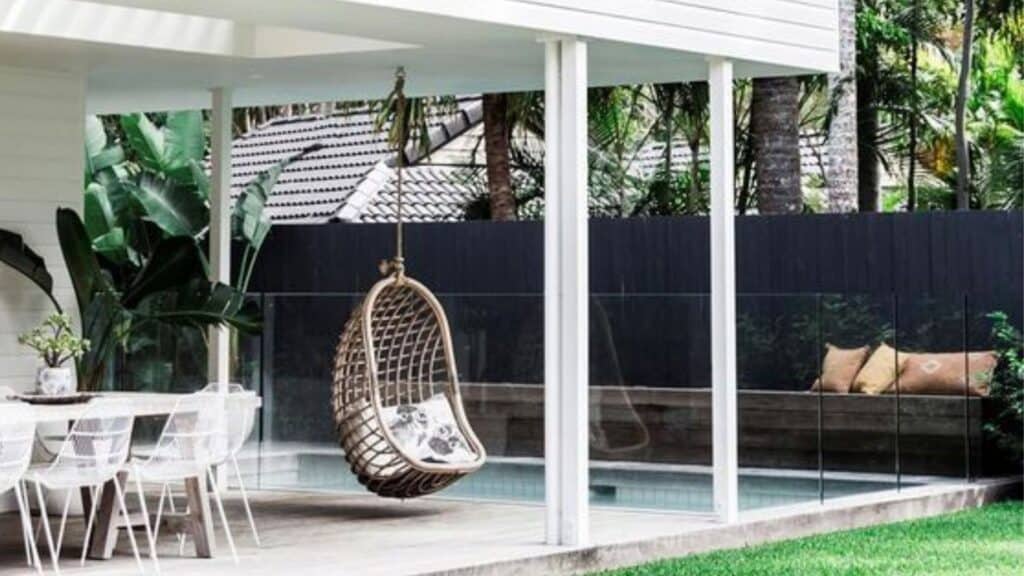 Depending on the size of your garden, you should look to create around 3 focal points that tie your landscaping together. It draws the eye around the garden. It could be a pool, hedge, seated area, kitchen, water feature or a lush vertical garden.
11. Respect and Reuse Established Trees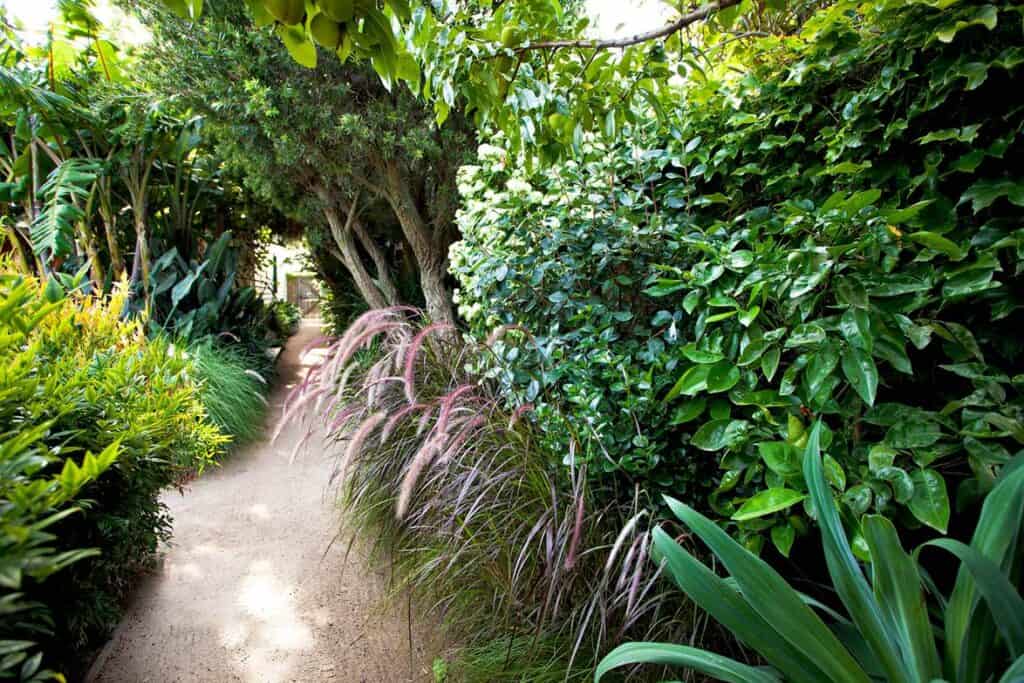 When looking at revamping your garden it might seem like a good idea to do away with everything. Where possible keep and incorporate big old trees into your landscaping. They require minimal attention and often have a wonderful wisdom and elegance that comes with age.
12. New or Old Outdoor Furniture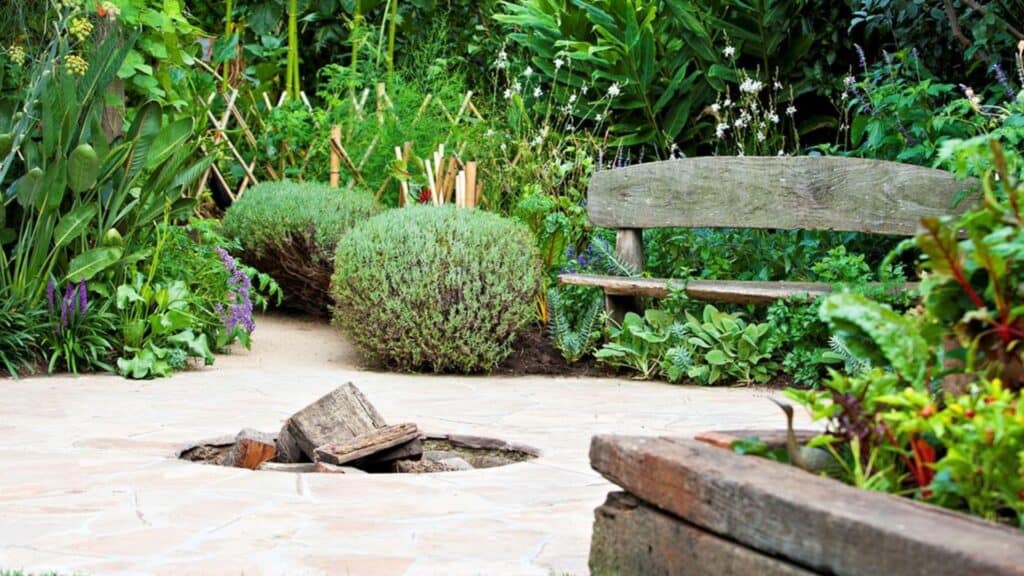 Where possible replace outdoor furniture with new outdoor materials that are mold, UV and rain resistant. If not recycle and salvage existing pieces by painting, sanding or varnishing. You can also make new pieces out of natural materials like timber or stone. These age gracefully and do not rust or degrade with time. A rustic timber bench seat is a perfect example of outdoor furniture and just gets better with age.