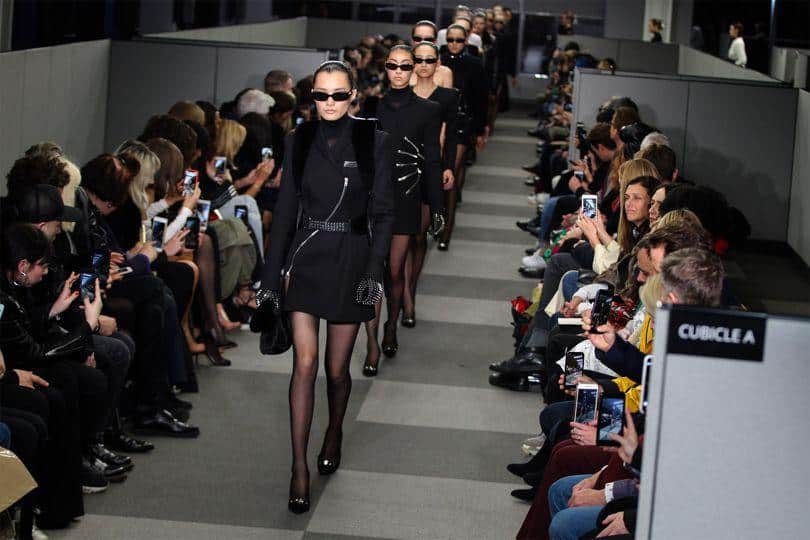 As fashion month is behind us, we can finally sit down and chat about trends that caught our attention and made us fall in love with them at first sight. Here are four trends you should definitely know about, so check them out and stay trendy and stylish this year, no matter what!
You can't make a mistake with a bright color palette


Spring has finally arrived, and if you thought that pretty pastels will be a major trend once again – boy, are you wrong! Yes, we agree that it may seem a bit shocking, but pastel color palette is no longer fashionistas' number one choice when it comes to their spring outfits. Instead, they're picking vibrant shades like turquoise blue, emerald green, bright yellow, deep red, fiery orange, and hot pink. This bold palette has been presented in New York, a city known for its sassy and audacious sense of style, which is exactly why you shouldn't wait any longer and pick a statement piece in any of these colors. If you're up for some color-blocking action – that's great, because it's all the rage right now!
However, pale pink is going strong, too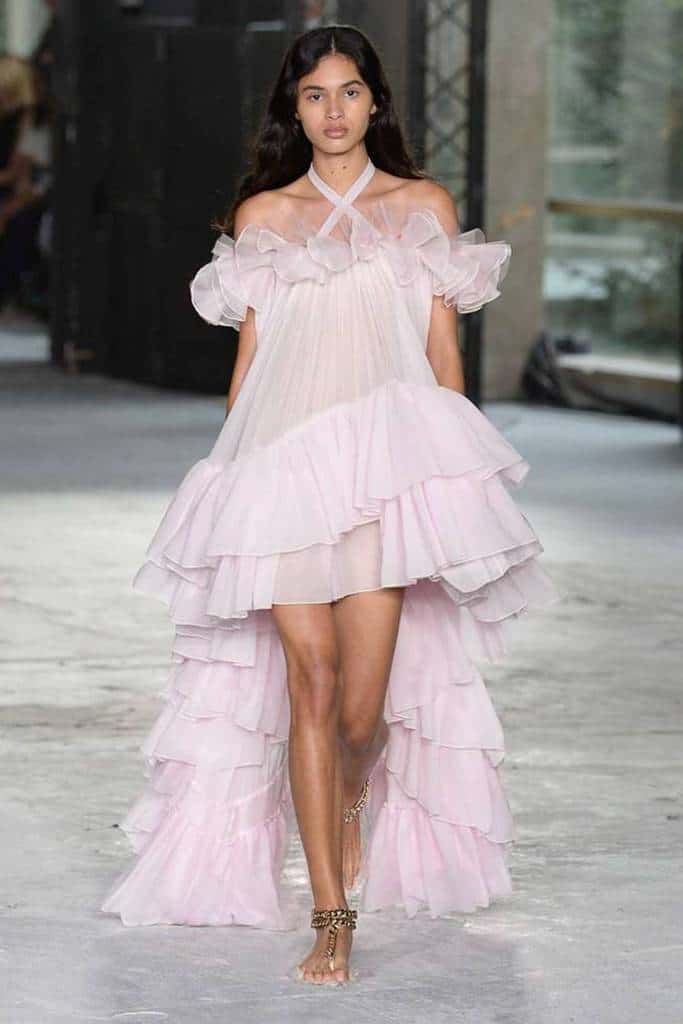 On the other hand, if the previously mentioned shades are simply too extreme for your personal taste, you'll be happy to hear that pale pink is a massive trend in the fashion industry these days. Of course, we're almost 100% sure that you've heard of millennial pink, one of the most famous shades everyone swore by last year, but guess what? It became a little bit boring, which is why everyone will turn to pale pink. It's millennial pink's toned-down sibling which is already adored by thousands of trendsetters, and it seems that everyone's wearing it already – from runway models, to lovers of high street fashion. All in all, you surely won't make a mistake if you opt for pale pink New Balance sneakers od millennial pink dress. Rock it this season and you'll see that it's completely worth all the hype! Makeup should be natural and pinkish as well, so if you are a fan of a  girly look, this is your season.
Don't be afraid to mix different prints and patterns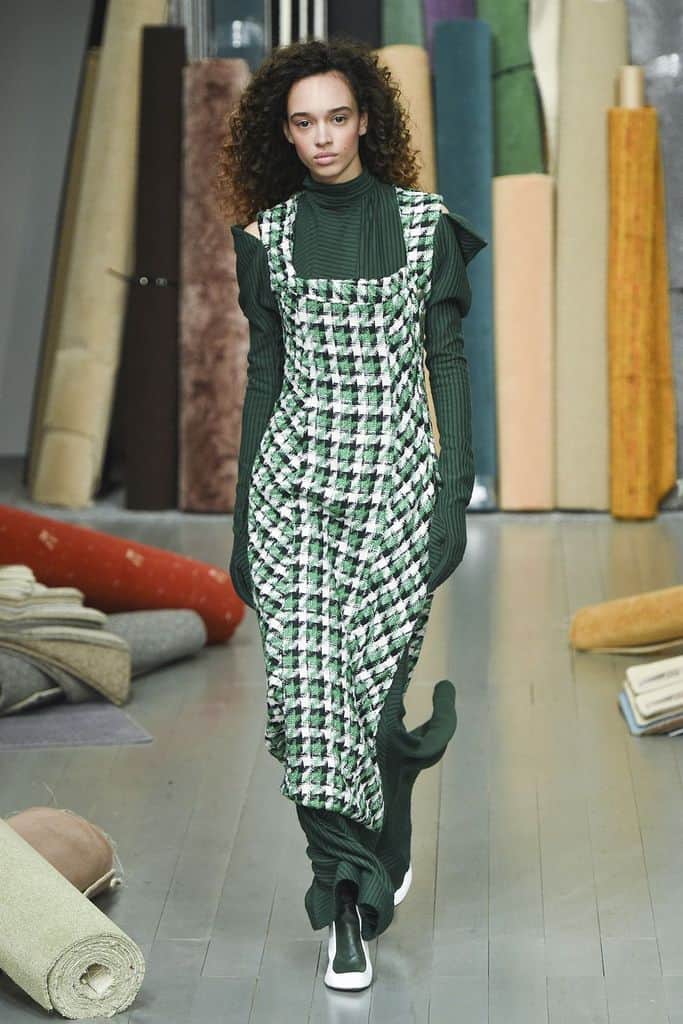 If fashion month has taught us something, it's the fact that mixing different prints and patterns is one of the biggest trends these days. Apart from looking chic and sophisticated, this technique can give your combo a whole new dimension thanks to combining different textures, which is always a good option if you want to avoid a plain outfit that doesn't give you that extra oomph. You can always mix different kinds of intarsia prints that look particularly stunning when it comes to transitional dressing (which is, basically, right now). On the other hand, animal prints are still going strong this year as well, so don't be afraid to experiment and mix zebra, leopard, and tiger together into one flawless combo. Boho chic is making a huge comeback this year, too, so be sure to get colorful kaftan tops that feature gorgeous abstract prints, match them with super-cute denim shorts, and you'll nail your summer outfits like a true fashionista! When it comes to hairstyles, big hair is the trend of the season, so make sure to research for the trustworthy hair salon that will make your hair big and shiny.
Florals are no longer meant for spring only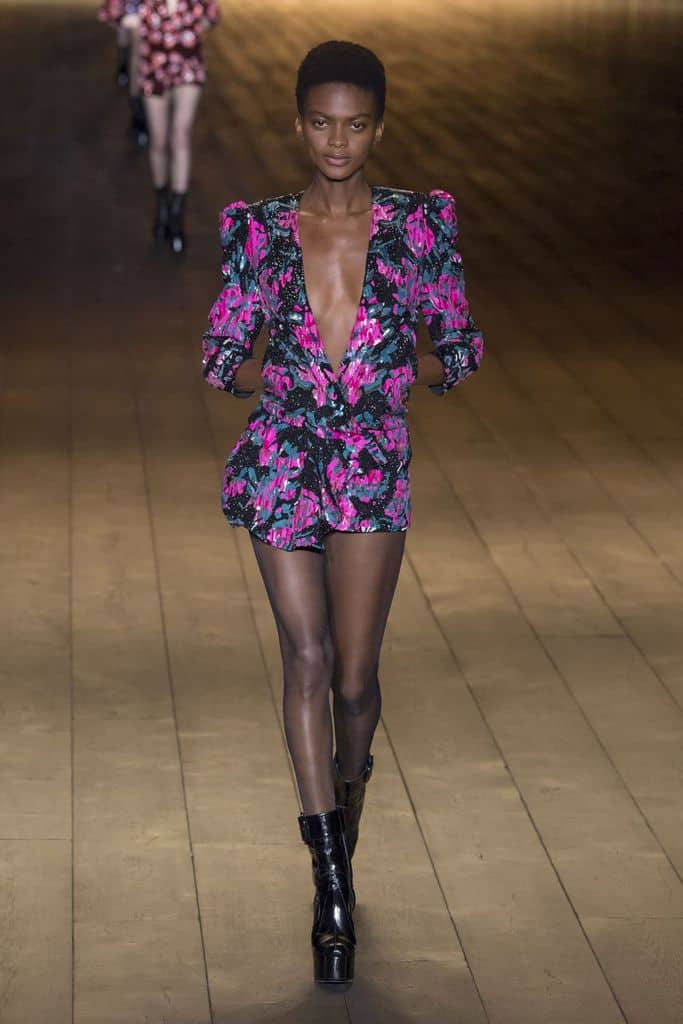 'Florals? For spring? Groundbreaking.' We assume that you're familiar with this iconic line from The Devil Wears Prada, and we couldn't agree more with it, but you know what? Floral patterns are no longer meant for this season only, and you can actually wear them all year long, without being frowned upon. Your favorite garments that feature fresh and colorful bouquets are perfect for spring, whereas your autumnal floral prints should be more muted and a bit darker, so that they can follow the color palette typical of that season. Such prints were seen on the runway, as brands like Altuzarra, Tory Burch, and Kate Spade New York were more than glad to incorporate these into their latest collections. The traditional floral prints were reinterpreted and complemented with shades like burgundy red, burnt orange, and all shades of brown, which is exactly what makes them flawless for fall. Besides that, some designer houses came up with florals in purples, pinks, and deep blues, which can be worn even during winter as well! When it comes to makeup, go for the natural look.
As you can see, there are so many fabulous trends fashionistas from all over the globe simply can't wait to keep up with, so be sure you stick to our tips if you're one of them, too. Each of these four trends is truly wonderful, and the fact that designers, models, and fashion lovers adore them simply speaks for itself. So, if you want to stay trendy and stylish this year, just bear our tips in mind and enjoy your transformation!