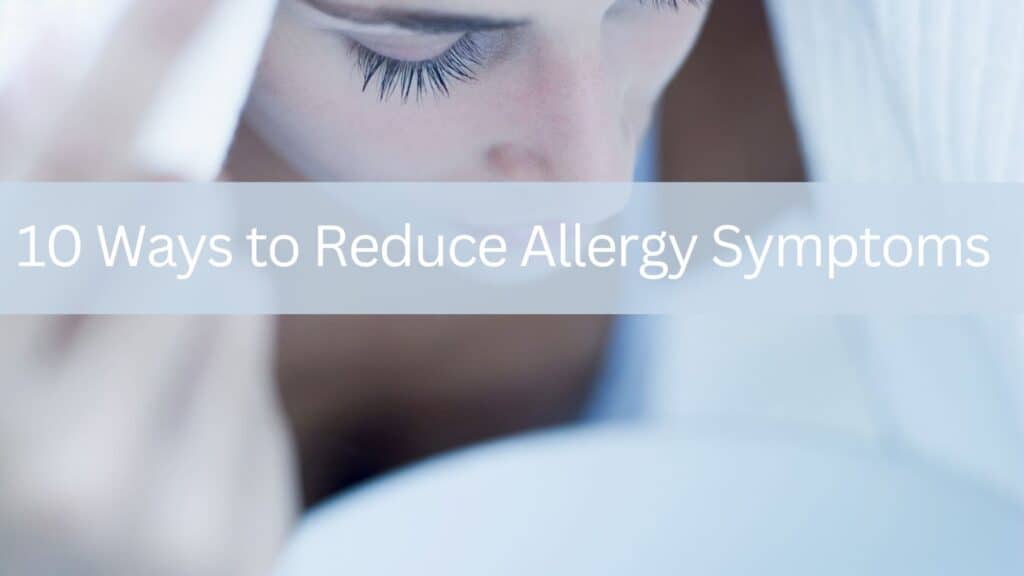 Allergy symptoms can interfere with your day, your head and how your feel. Dust mites, mold spores, pollen, pet dander and insect stings are some of the common triggers of allergy symptoms. From the sniffles to feeling lethargic, breathing problems and a head full of cotton wool; allergies can affect your sleeping and waking hours.
You can't do things without clarity and energy. With allergies your body feels lifeless and stuffy, nose is constantly running or blocked and you may have a headache. Eyes, throat and skin feel itchy.
Here are ways to reduce allergy symptoms and get back to enjoying life.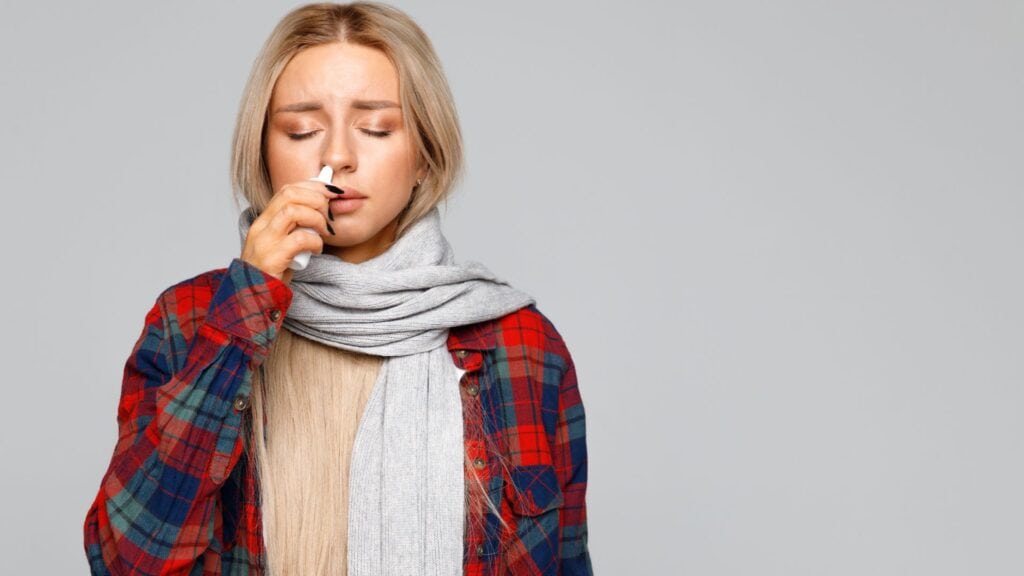 Disclaimer: While you can manage most allergy symptoms; if you have a severe reaction, please see your doctor. You may need an injection or even hospitalization.
Symptoms Are on the Rise
More and more people are experiencing allergy symptoms, many for the first time; and the numbers are on the rise. Higher than average temperatures are extending the allergy season. Not all allergies are seasonal. Many environmental allergies like dust mites are all year round. Like pollution, glues and paints; they all impact our immune system.
Here is a list of simple home remedies to manage your allergy symptoms without medication. Over time your allergy symptoms will become manageable. Test one or two of these methods to see which ones work for you. Then add them to your daily routine for the best results.
Ten Ways to Control Allergy Symptoms Without Medication
Start with what you can control; like your diet, home environment and body. Think each of these remedies as an instrument in an orchestra. You might need more than to get a great result. But by stacking them, you could manage your allergy symptoms. Its about choices and will depend on which of these remedies suit your body. They are all tried and tested and worth considering. Make them part of your self care routine; its easy.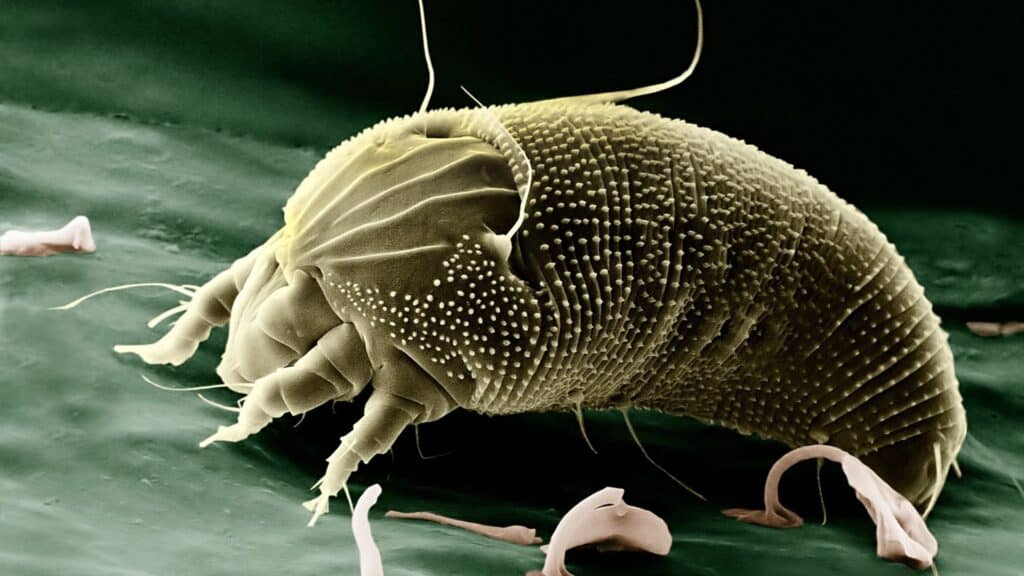 Change Your Bed Linen – Dust mites live off dead skin. We all shed hundreds of thousands, even millions of dead cells each night. Your bed becomes the perfect breeding and feeding ground for dustmites; their carcasses and fecal matter. By replacing your bed linen weekly with fresh, clean bed linen, you will feel the benefits immediately with better sleep, less itching, sneezing and watery eyes. Washing linen, even in cold water, will kill most dust mites. Adding eucalyptus oil to your wash will kill 99% of dust mites. Most households have at least one bed with dust mites; adding eucalyptus oil is worth the effort for a good night's sleep.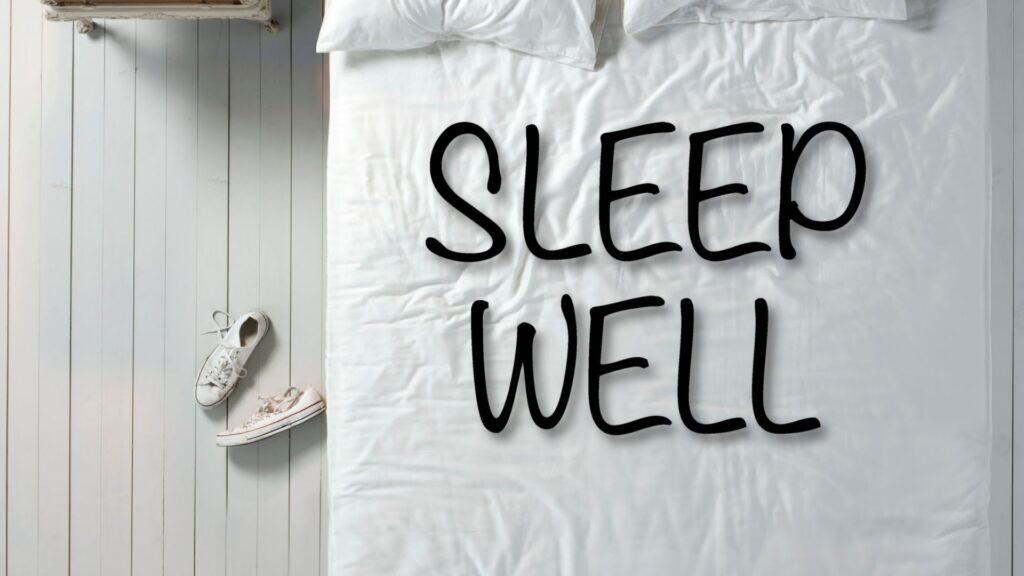 Probiotics – Adding probiotics daily to your diet can help your digestive system reduce allergy symptoms. Many contain different strains of beneficial bacteria but results are often personal and unique to you. If you do not take probiotics regularly, consider testing them before allergy season and taking them during allergy season. Some strains can create a stronger immune response to common allergens which is highly beneficial in fighting allergy symptoms.
Saline Nasal Irrigation
Think of nasal irrigation as a nasal and sinus wash. Saline is a low grade salt solution. Using this to rinse out your nasal and sinus cavities removes mucus, bacteria and allergens from these areas. The result is that you will feel less stuffy and blocked. It reduces any build up and helps avoid sinusitus, and taking antibiotics if it turns into a nasty infection.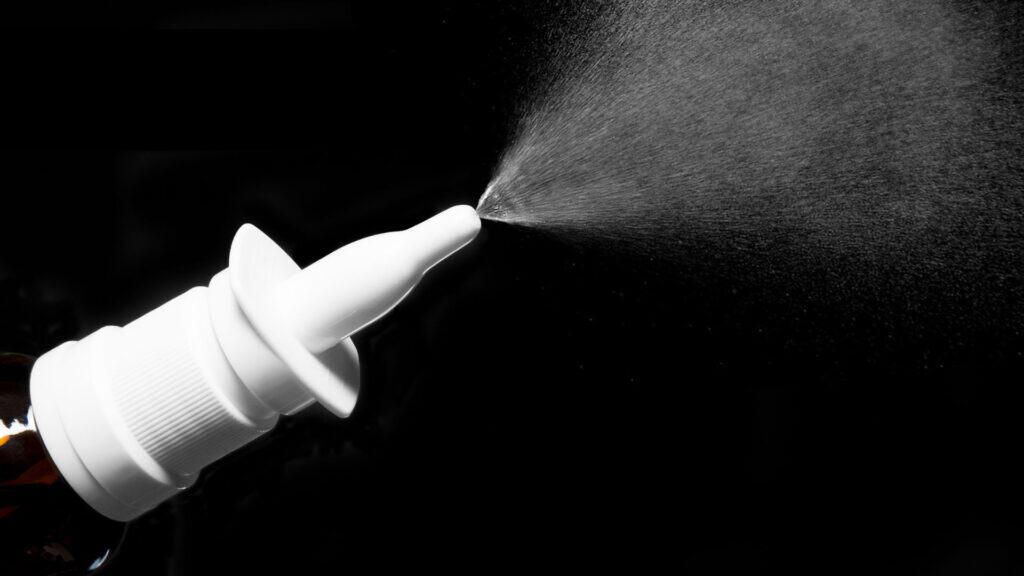 High-Efficiency Particulate Absorbing Filter – HEPA filters
HEPA filters can remove 99.97% of dust, bacteria, mold, pollen, and other airborne particles; with a size of 0.3 microns (µm). Most air purifiers with a HEPA filter will remove dust mites from your space. But not all air purifiers have a HEPA filter. And even HEPA filters have their limitations. They do not remove smaller particles like viruses, including Covid-19, some bacteria, and volatile organic compounds (VOCs). VOCs like ammonia, paint fumes or hairspray are too small for the filter to remove. For the best results replace HEPA filters every 4 weeks to reduce allergy symptoms.
Add or Increase Your Vitamin C Intake
I love Vitamin C. It behaves like a natural antihistamine. Allergens increase the amount of histamine in your body and vitamin C reduces histamines. You need to take 2,000 milligrams of good quality vitamin C per day. This should counteract mild allergy symptoms like runny nose, congestion, watery or itchy eyes and sneezing.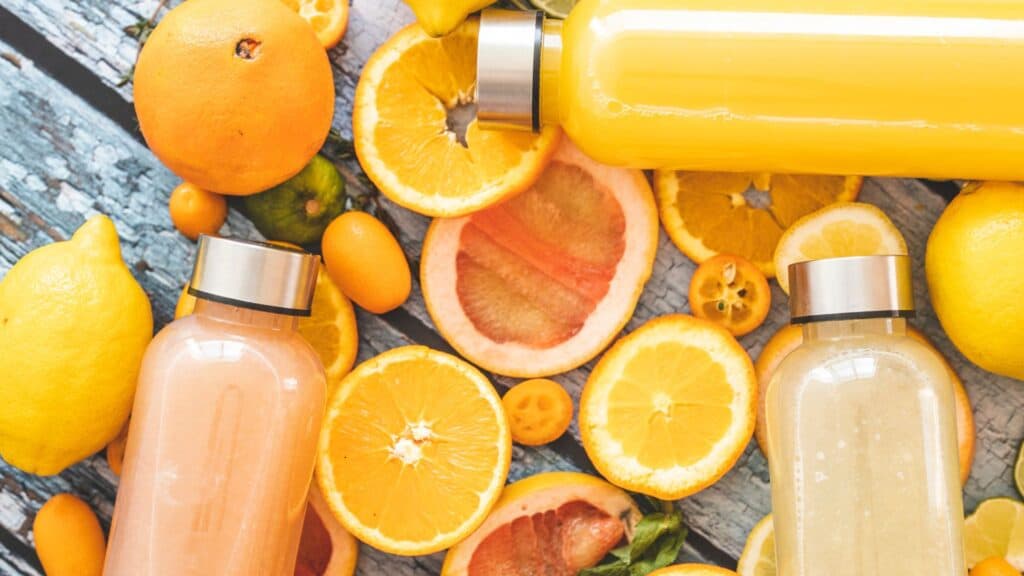 Closed Windows and Doors
Fresh air is wonderful, however, if you are sensitve to pollen, dust, pollution or other allergens, keep these air borne allergens outside. Close windows and doors and use your air conditioning instead. However, most conditioning systems give off gases. They are also expensive to run and to be effective air filters, they need to cleaned and maintained regularly. Otherwise you might be adding to the problem.
Ventilation – use your exhaust fan when taking a shower to push pollutants out of your bathroom. Letting the steam out reduces moisture in your bathroom that builds up and causes mold and mildew. Kitchen exhaust fans also improve ventilation especially for gas stoves, which often produce high levels of nitrogen dioxide when cooking. Consider installing trickle vents over windows and doors. This will allow small amounts of air to enter the room when windows and doors are closed.
Indoor plants – House plants are popular because they look great with home decor but they also purify and refresh air. They are really helpful with indoor pollution, which is great for anyone with respiratory conditions. Plants that need little sunlight, water or maintenance, like succulents, and are easy to look after, are perfect. They reduce toxins like formaldehyde, ammonia or benzene from house paints, kitchen or floor glues and other harmful chemicals.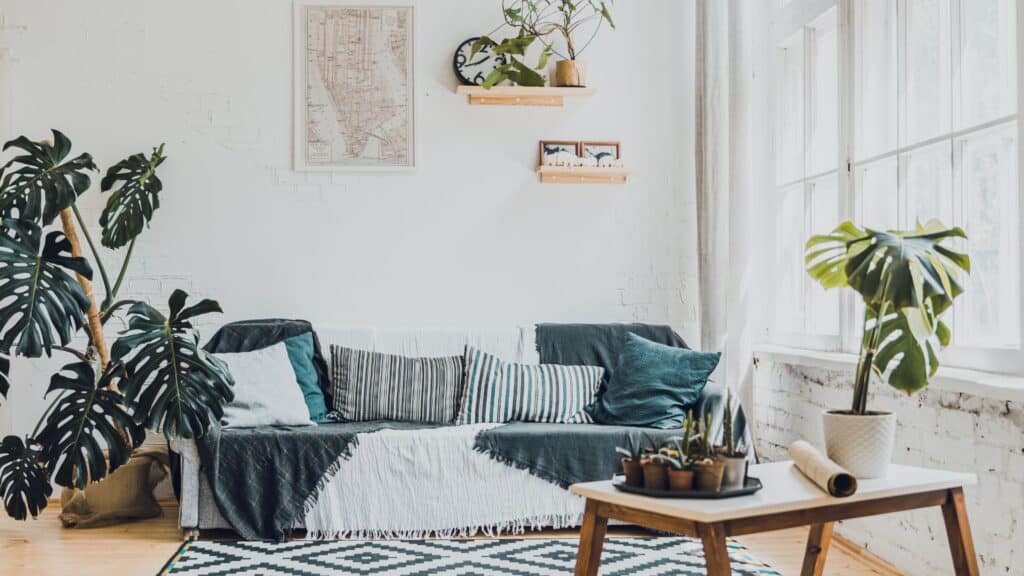 Salt Crystal Lamp – a natural air purifier that draws toxins in from the environment and neutralises them. Salt crystal products reduce airborne allergens, pathogens and irritants. Simply plug them in and enjoy.
Beeswax Candles – avoid paraffin candles. Even if they smell great they contain petroleum and release pollutants like soot, benzene and toluene into your room. For air purification use beeswax candles. They neutralise toxic contaminants and compounds, ionise and remove dust from the air.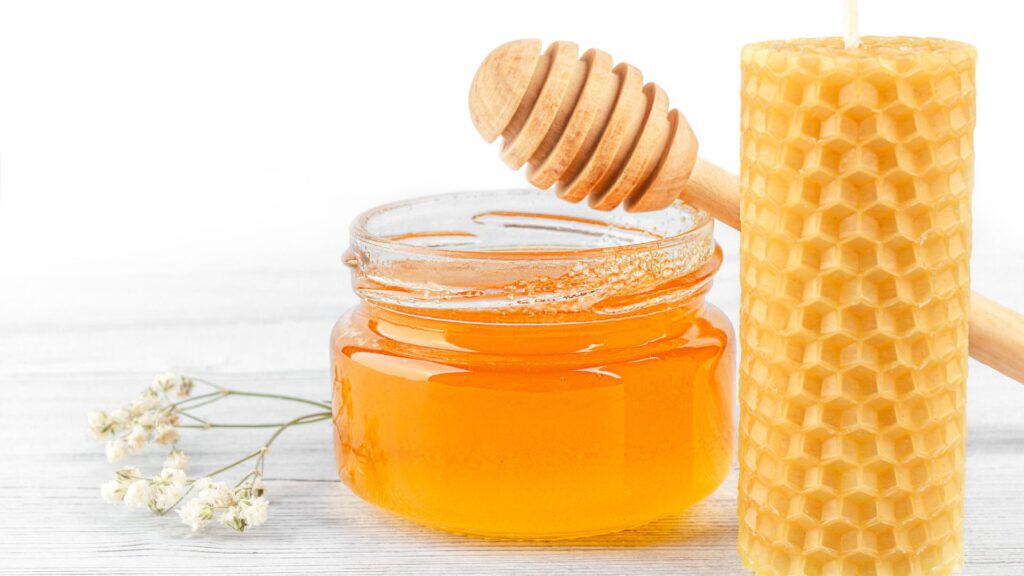 These are a few ways you can reduce allergy symptoms. If you enjoyed this post, save this to pinterest for future reference and Follow Pearl + Creek.
For more content like this about lifestyle, health, green products and more, sign up for the Bonus Content and our Newsletter.