The holiday season is upon us, so before you start making your holiday playlist and singing 'all I want for Christmas is you' until your neighbours start complaining, it's time to sit down and figure out what your go-to makeup, clothing and accessory choices will be. This is the time when all rules go out the window, and you can experiment with makeup as much as you want. This is the season to get your glitz and glam on, so bust out those sparkly palettes full of glitter and shimmer shades, and get in the holiday mood.
That old glam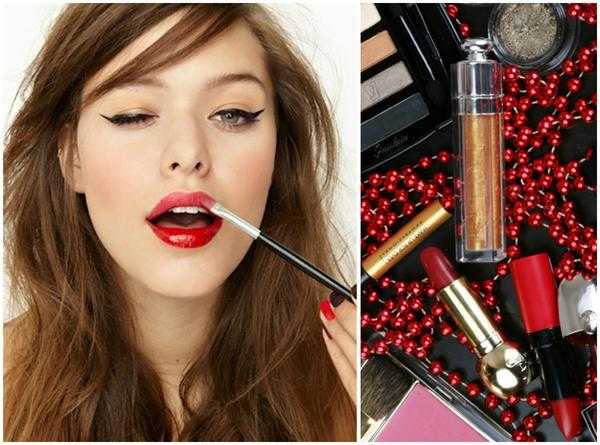 When your choice of dress is narrowed down and the winner is a chic black dress, you don't want to overshadow your outfit choice with outrageous makeup. For a sleek and chic look all the way, turn to old-school glamour that entails that perfect eyeliner wing that will give you the ever seductive vampy gaze. Use a luminous foundation that will make your skin look lit from within, and aside from a touch of warm bronzer, don't over-contour your face. Deep red or berry lips are of course a cat-eye's best companion, so make sure you snag your go-to shade in time. To add to the festive spirit, go with a nice amount of shimmer in the form of a creamy highlighter that will sink into the skin and feel natural.
Go mono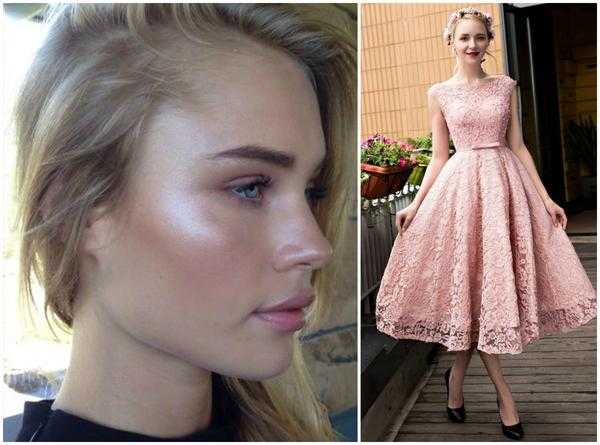 The monochromatic look has been getting a lot of love, and why shouldn't it? It's absolutely fabulous as it allows you to multitask with a single product. A gentle rosy look would go wonderfully with a romantic tea-length dress and minimal yet effective and gorgeous Celeste earrings. Depending on your skin tone you can go with a flushed rosy or peach look and look radiant. Apply a shimmery blush by Purple Peach and then use it as an eyeshadow to achieve the monochromatic look. A touch of high-shine highlighter on the high-points of the face will add to the overall radiance. Keep the lips in the same shade, but don't be afraid to go for a lip gloss with plenty of glitter for a full impact. If you want to make the look even more interesting, place some lip gloss on the lids over the eyeshadow. This technique isn't only on trend but incredibly flattering as well.
All out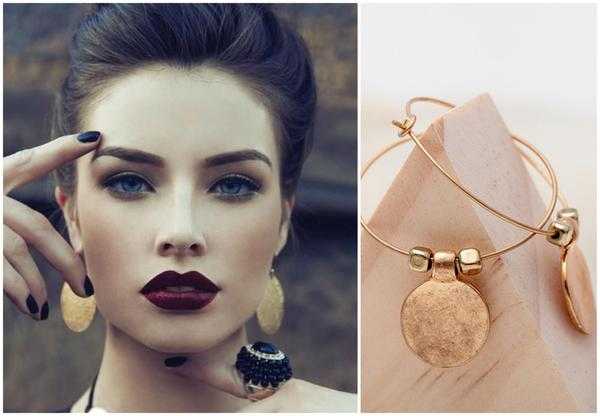 When wearing a real party dress that's larger than life, especially if it's in one of the trendy shades such as hot pink or electric blue, you want to make a statement all the way. In order for that to happen, you should definitely snag one of the glittery eyeshadow palettes and go straight for the blue shades. Apply them over the entire lid, and fill the outer corners with a darker navy shade for a killer smoky eye. Don't forget the lower lash line and same fake lashes – it's the holidays. In that spirit, don't settle for understated lips – take some risks and make those lips pop with the usage of a lipstick in bright plum. Keep the lips matte, as there is such a thing as too much glitter. Don't forget to accessorize smartly – and for this occasion, minimalistic Theodora earrings are just what the doctor ordered.
The rebel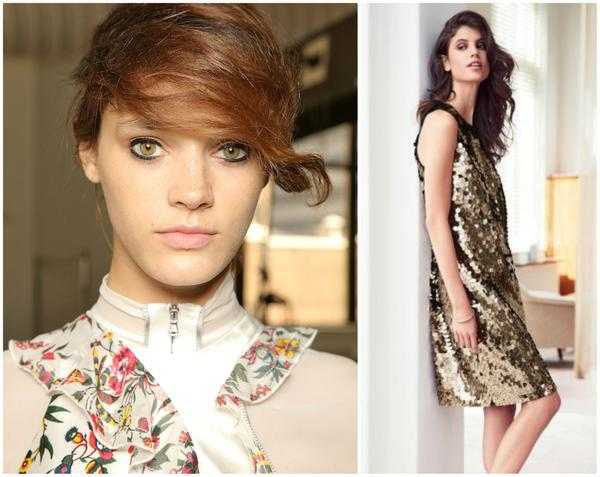 One of the most iconic looks we've seen on the runways this year featured a thick eyeliner on both the upper and lower lash line. This look is best for those girls rocking short hair, although if you have long one a plan on wearing it up, this look is perfect for you as well. Don't be concerned with precision, as this look can stand to be a tad smudgy. Just make sure the wing is on point, and then proceed to smudge out the edges. Aside from a luminous foundation, leave everything else intact. The focus is on the eyes, so don't pull away from them by creating a dramatic lip look. This look goes well with short black dresses as well as colorful sequin ones – as long as they are short and rebellious.