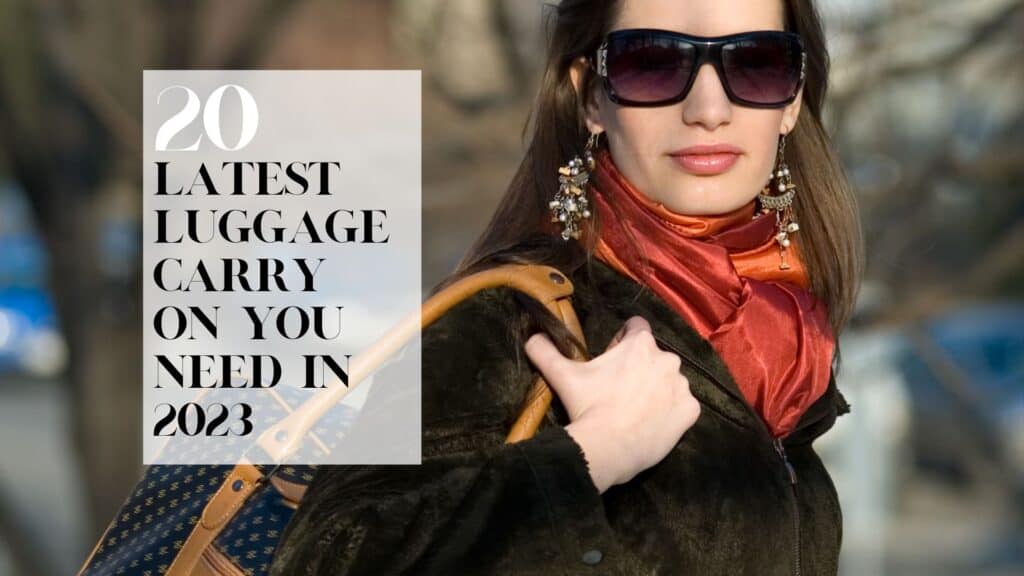 As the world slowly returns to normal, luggage is coming out of the closet as travel becomes more of a priority for many people. Whether it's a quick weekend getaway or a short business trip, packing light is the key to making travel easy and stress-free. With this in mind, we've compiled the top 20 luggage for carry on for short trips that are only 3-5 days.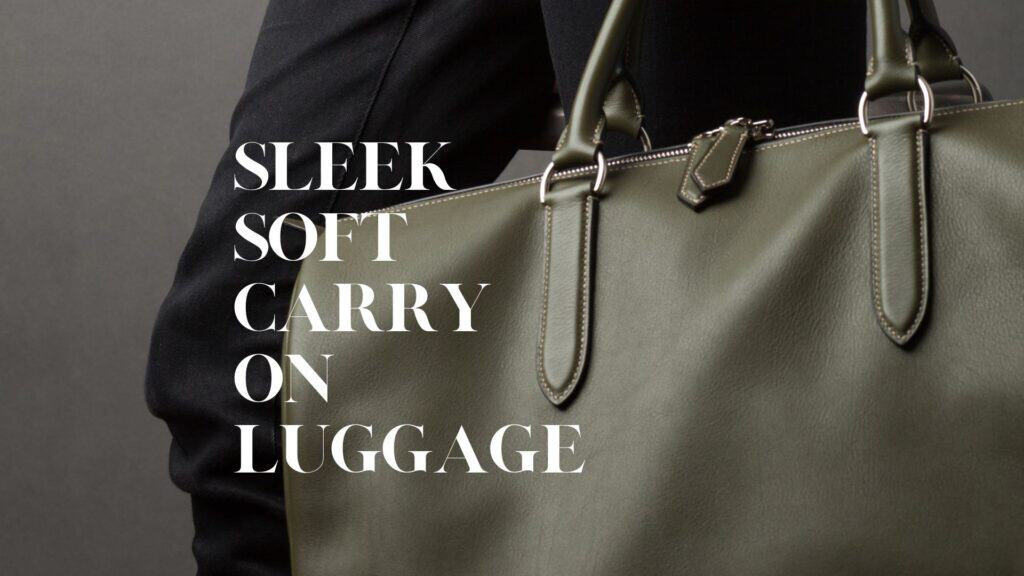 A significant trend is that the world has become more conscious of the impact of tourism on the environment, and sustainable travel is gaining in popularity. One way to reduce your carbon footprint is by choosing eco-friendly luggage for carry on options. With the advancement of technology and materials, manufacturers are now able to create sustainable luggage that is both functional and stylish.
Smart Luggage
Smart luggage is the future of travel. These bags have features like built-in GPS, USB ports, universal adapter and digital scales to make your travels even easier. With features such as GPS tracking, built-in charging ports, and weight sensors, smart luggage is becoming more common.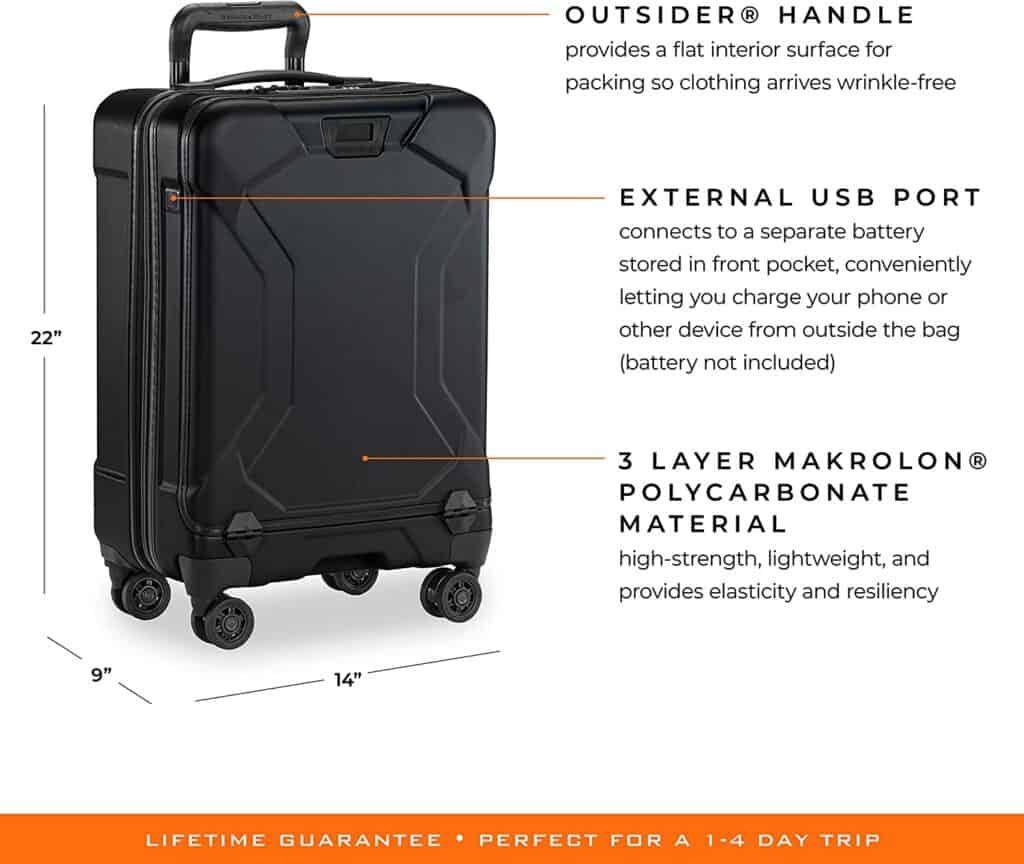 Sustainable Materials
Luggage made from eco-friendly materials such as recycled plastics or biodegradable fibers is gaining momentum. More and more travelers are becoming conscious of their impact on the environment, and eco-friendly luggage is a great way to reduce your carbon footprint. These bags are usually made from sustainable materials and are biodegradable. Other sustainable materials like aluminium are also trending because they are light, robust and strong.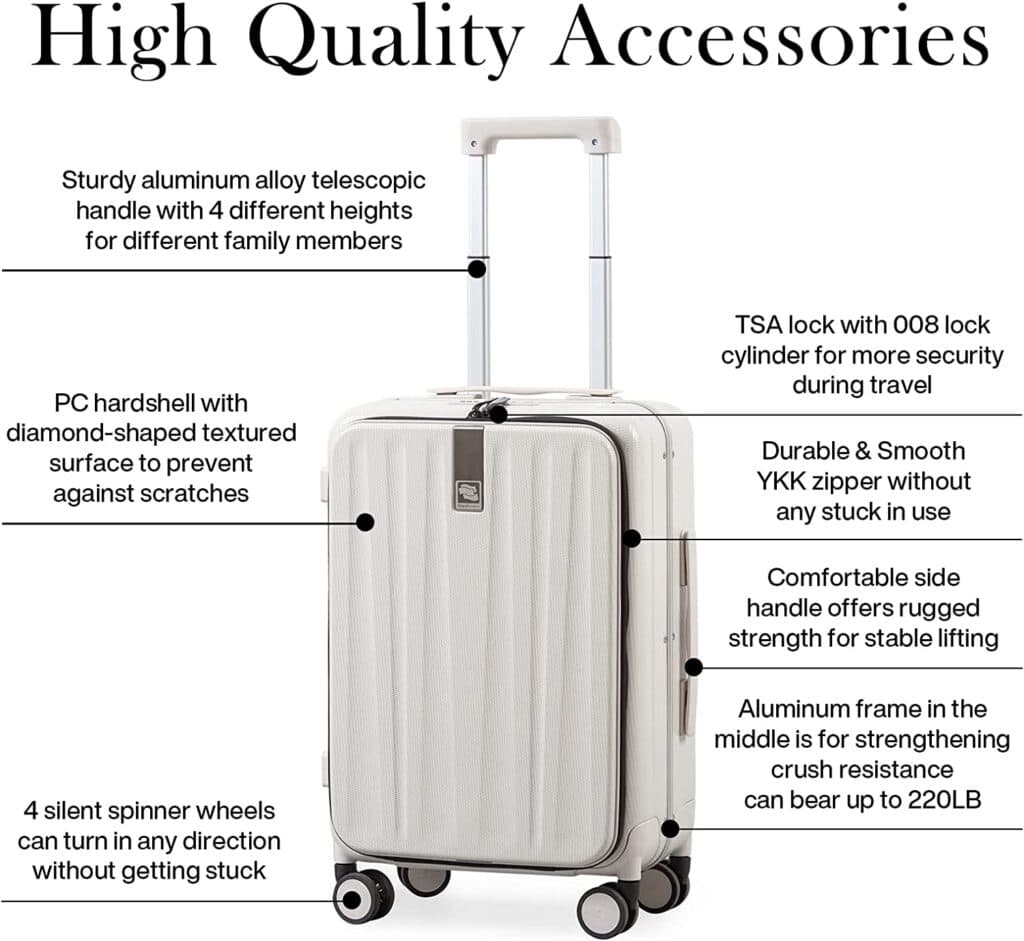 Recycled Materials
The use of recycled materials is one of the most significant trends in sustainable luggage. Many luggage brands now use recycled materials, such as recycled plastics and fabrics, to create their products. While recycled materials reduce the amount of waste in landfills and require less energy and resources to produce, they may not always be completely non-toxic. Some recycled plastics, for example, may contain chemicals that can leach into the environment and potentially harm wildlife.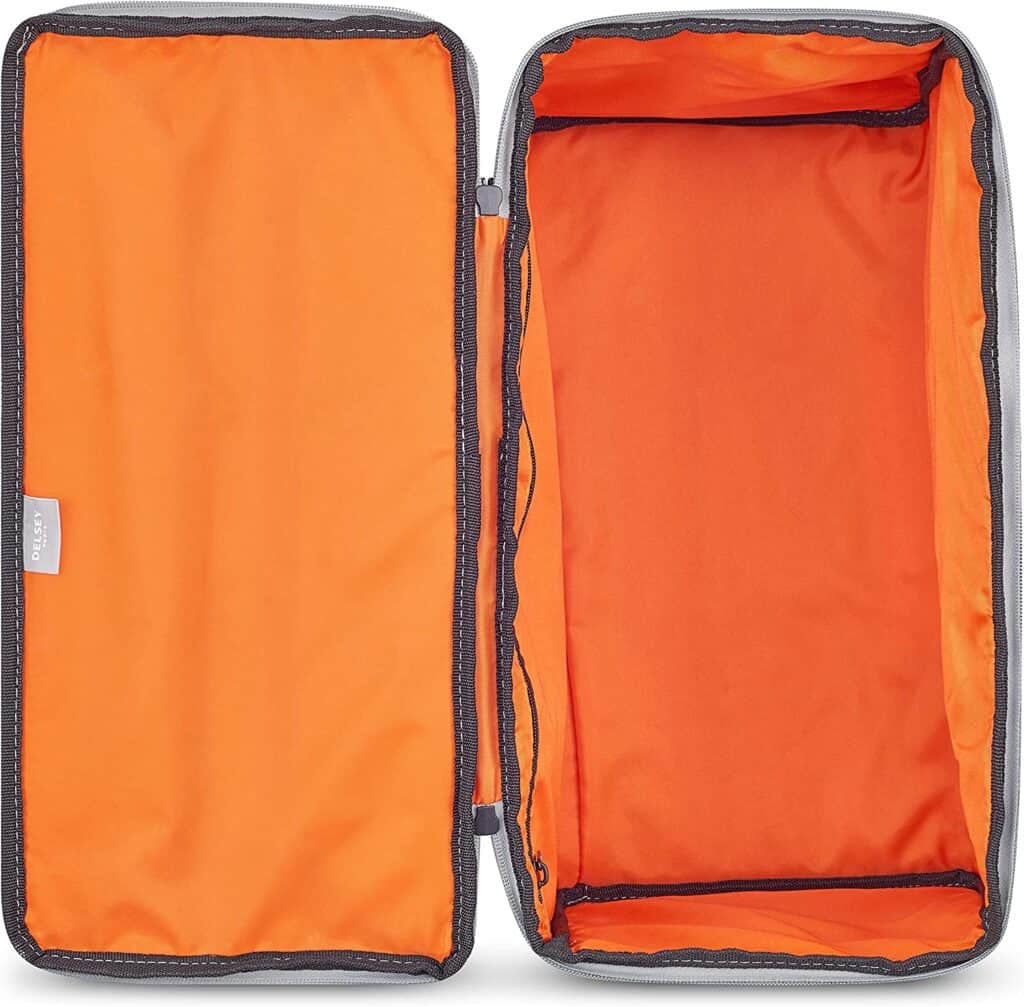 Hybrid Luggage
Combining features of both soft-sided and hard-sided luggage, hybrid luggage is a growing trend for those looking for the best of both worlds. Hybrid luggage can be more expensive than traditional luggage due to its high-quality materials and advanced features. While this extra cost can be worth it for frequent travelers, it may not be necessary for those who only travel occasionally.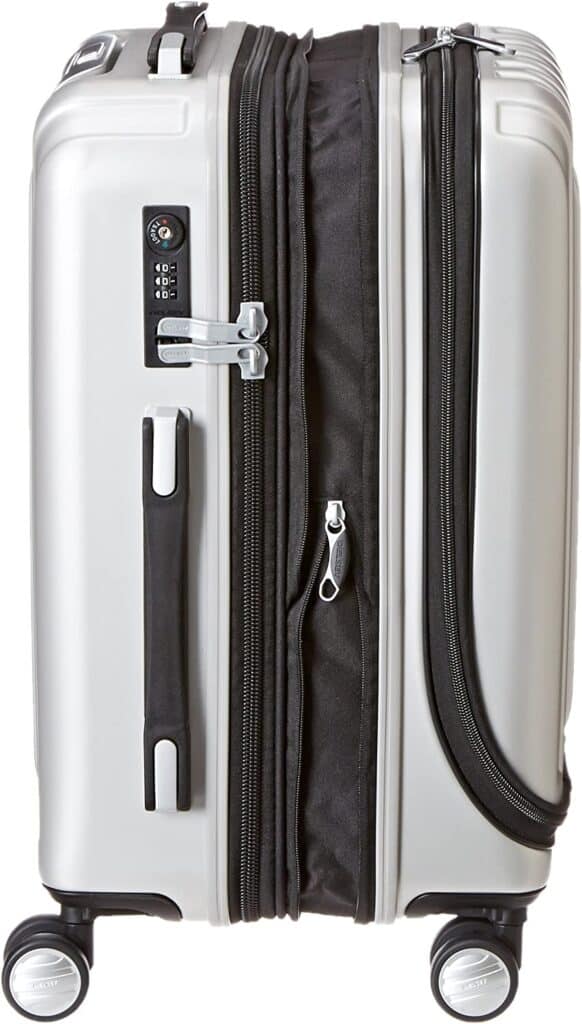 Lightweight and easy to pack, soft-sided luggage made from durable rip resistant materials such as nylon, polyester or canvas is a top trend.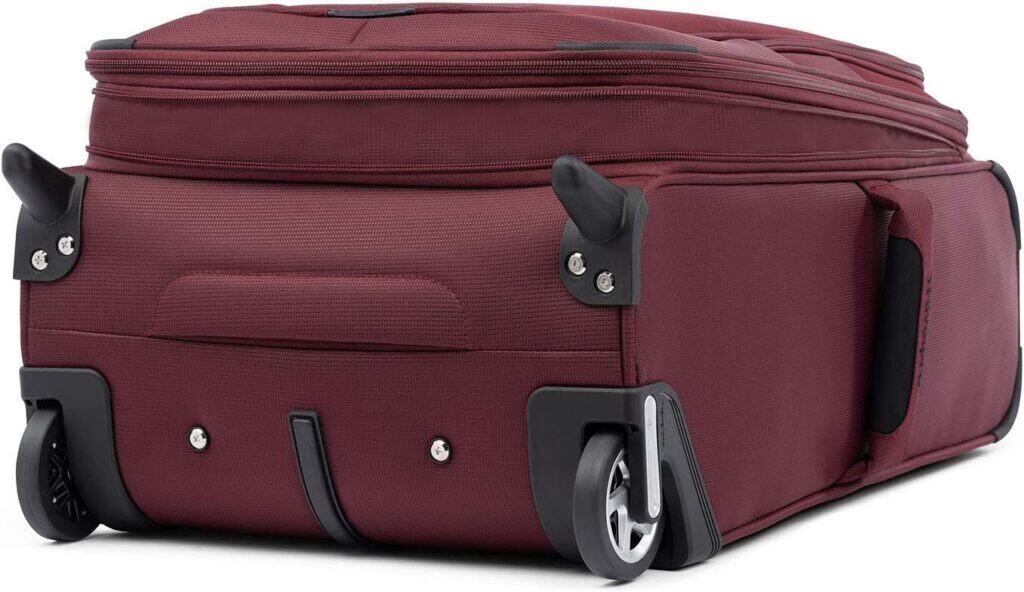 Hard-Shell Luggage
Hard-shell luggage has been a popular trend for a while now, and it's not going away anytime soon. Not only does it look sleek and modern, but it also provides extra protection for your belongings.
Lightweight Luggage
A strong trend is towards lightweight luggage. With airlines becoming stricter on baggage weight limits, travelers are opting for lighter luggage to avoid extra fees. This type of luggage is also more practical for short trips. Lighter luggage not only reduces the weight you have to carry but also reduces the amount of fuel needed to transport the luggage.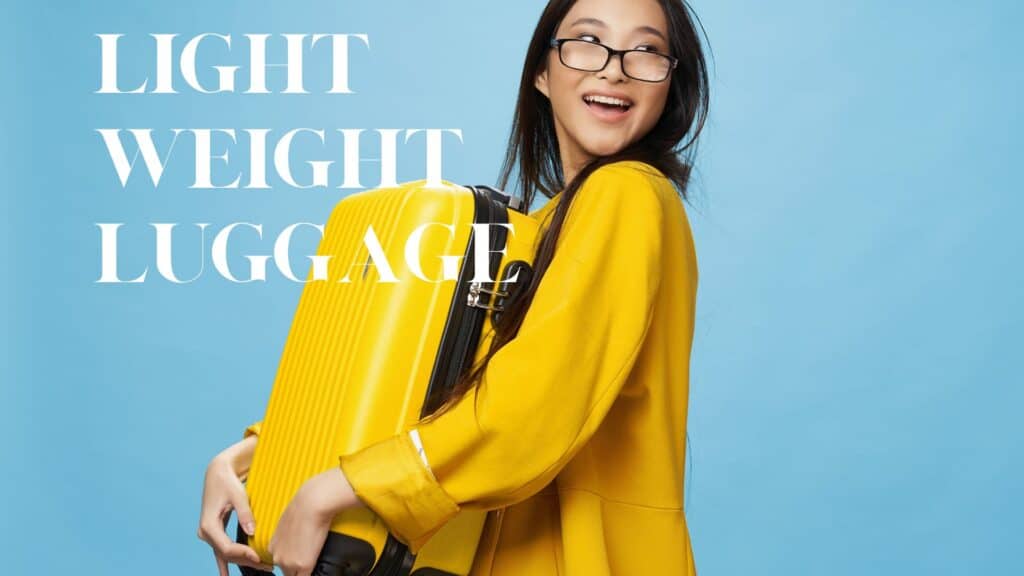 Many brands now use innovative materials such as recycled polycarbonate, which is not only lightweight but also durable and long-lasting.
However, some lightweight materials may still contain toxic chemicals. For example, some lightweight plastics may contain bisphenol A (BPA), which is a known endocrine disruptor. To avoid toxic lightweight materials, it is important to look for products that are certified by third-party organizations such as the Cradle to Cradle Certified™ program, which ensures that products are non-toxic and sustainable.
Expandable Luggage
If you're not sure how much you'll need to pack, an expandable suitcase is a great choice. These suitcases have zippers that allow you to expand the size of your luggage when you need it and perfect luggage for carry on.
Multipurpose Designs
Another trend in sustainable luggage is the use of multipurpose designs. Many brands are now creating luggage that can be used for multiple purposes, such as a backpack, duffel bag, or tote. This not only reduces the need to purchase multiple bags but also reduces the amount of waste created by disposable bags.
Multipurpose luggage is also convenient for short trips, as you can use the same bag for different activities such as hiking, sightseeing, or beach trips. When choosing multipurpose luggage, it is important to consider the materials used in the products. Natural fibers such as cotton or canvas may be preferred by some people over recycled plastic because they are breathable and less likely to cause skin irritation.
Spinner Luggage
Spinner luggage is another trend that has been around for a while, and for a good reason. With four wheels that spin 360 degrees, it's easy to maneuver in tight spaces like airports and hotels.
Compression bags or packing cubes are a great way to save space in your luggage. They're perfect for packing clothing, and they help reduce the overall size of your luggage. These small, zippered compartments make packing and organizing belongings easier, and can fit inside larger luggage or be used as stand-alone bags. For the amount of space they save, they are inexpensive and worth the effort.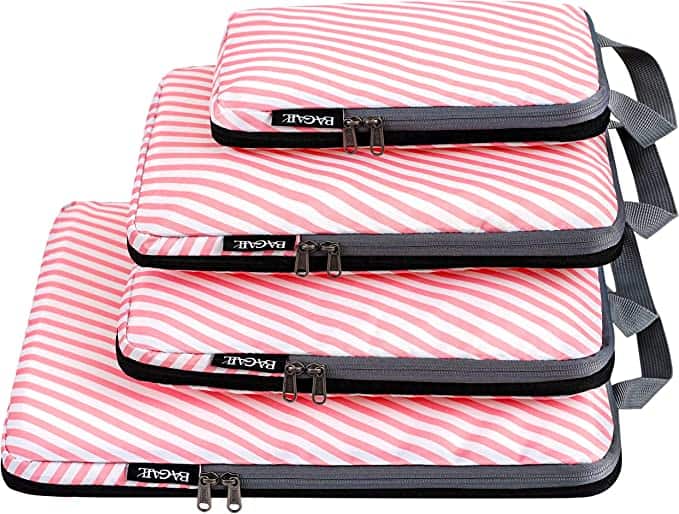 Duffel Bags
Duffel bags are a popular choice for short trips, especially for those who are traveling with sports equipment or outdoor gear. They're lightweight, easy to pack, and come in a variety of luggage for carry on sizes.
Backpacks
Backpacks are no longer just for hiking or camping trips. Many travelers are opting for backpacks as their go-to luggage choice. They're practical, easy to carry, and come in a variety of styles.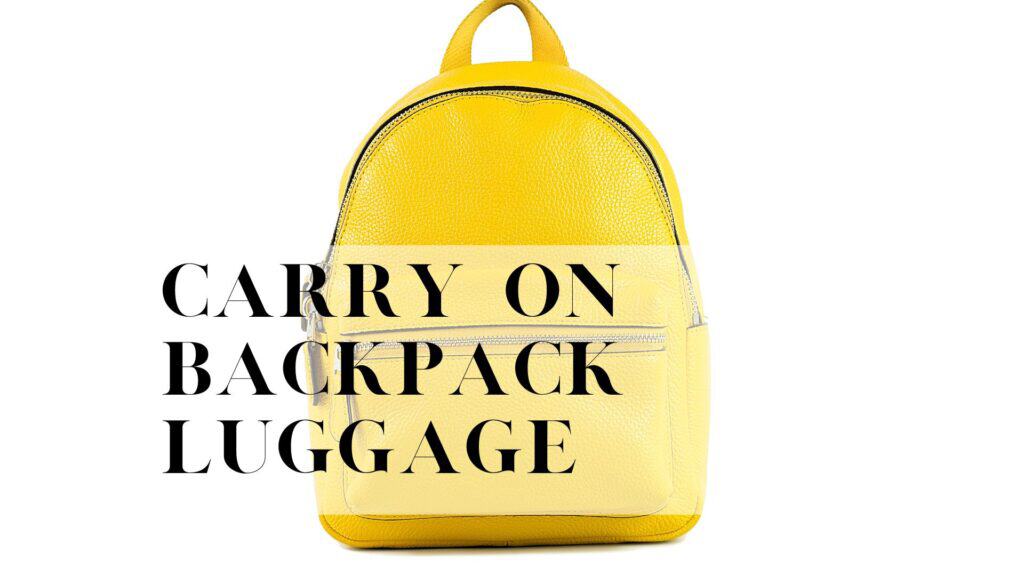 Wheeled Backpacks
If you prefer backpacks but still need the convenience of wheels, wheeled backpacks are a great luggage carry on option. They combine the best of both worlds, offering the practicality of a backpack with the convenience of wheels.
Weekend Bags
Weekend bags are perfect for short trips, as they're small and compact. They're usually made from lightweight materials and come in a variety of styles.
Carry-on Luggage
With airlines becoming stricter on baggage allowances, carry-on luggage is becoming more popular. These bags are perfect for short trips and allow you to avoid checked bag fees. Carry-on bags must not exceed 10 inches deep, 16 inches wide and 24 inches high. They are designed to fit in the overhead bins and must weigh less than 35 pounds.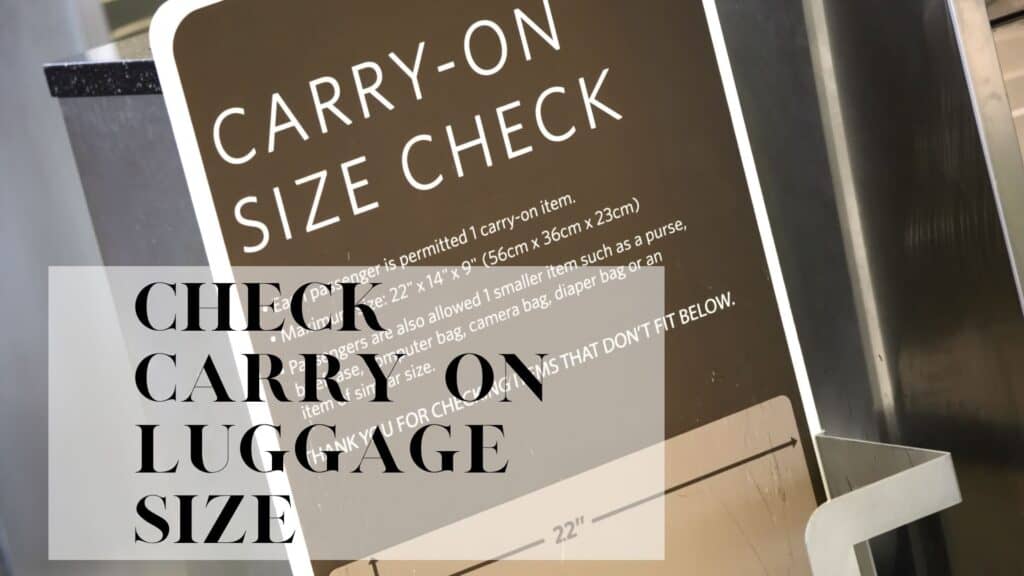 Small Personal Item Bags
Personal item bags are another way to avoid checked bag fees. These bags are usually smaller than carry-on luggage and can fit under the seat in front of you. Even if you need a larger bag for all your travel needs, make sure you take a lightweight bag with multiple compartments for day trips and additional items like a resuable water bottle, phone, sun screen, a mask and hand wipes.
Safety is a top concern for many travelers, and anti-theft luggage is becoming more popular. These bags have features like lockable zippers and RFID blocking pockets to protect your belongings.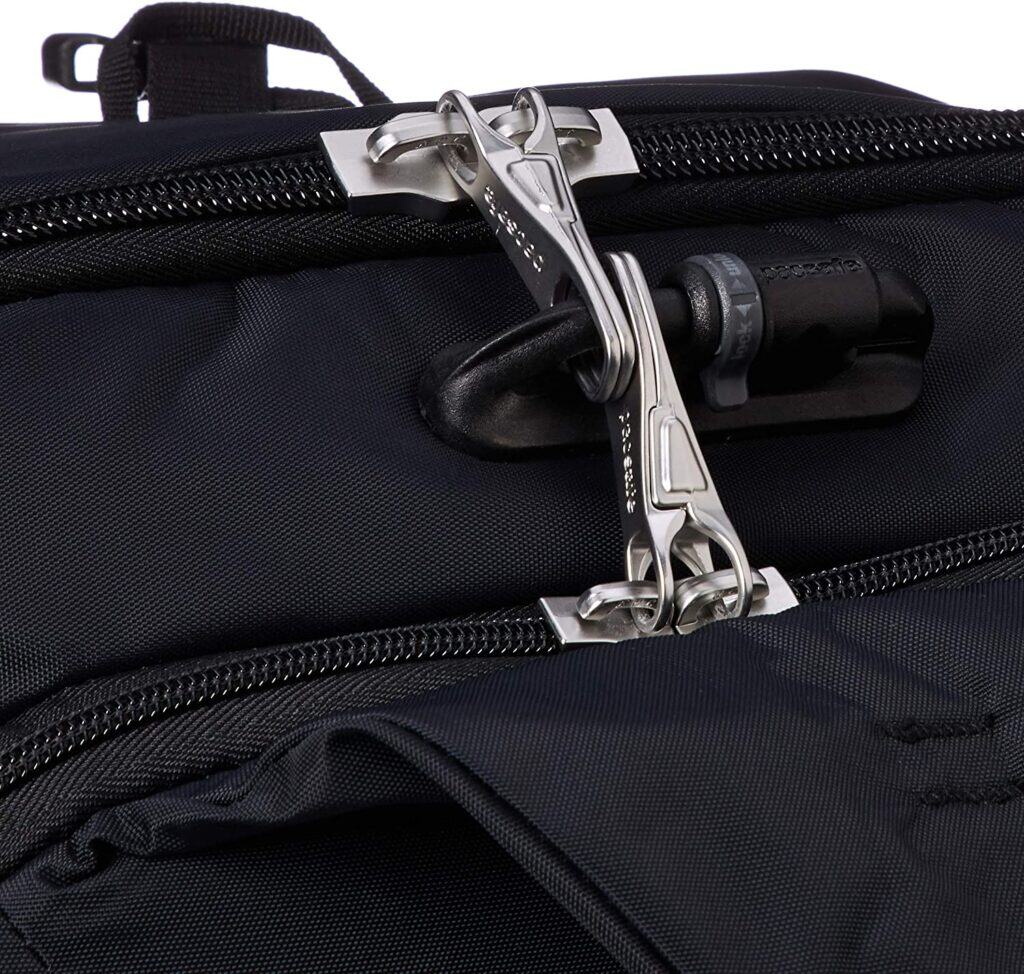 Waterproof Luggage
For those who are traveling to places with unpredictable weather, waterproof luggage is a must. These bags are perfect for protecting your clothing, shoes, and belongings from rain, snow, or other weather conditions.
What's New?
We are developing luggage that is perfect carry on luggage. It will be sustainable, light weight and stylish for those quick get aways.